Turbine Process Control Utilizing TDL Cross Stack Technology To Monitor O2/CO/NOx & NH3 Slip



Presenter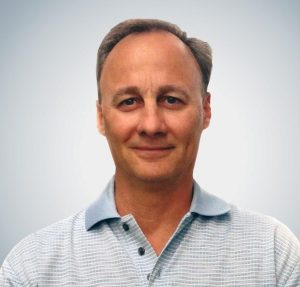 Gary Cacciatore, Midwest Regional Sales Manager
Gary currently serves as the Tunable Diode Laser (TDL) Applications Specialist for Cemtek Environmental, headquartered in Santa Ana, California. He has over 28 years of CEMS industry experience including ten years of experience at KVB where he served as a Project Engineer designing and managing over 200 CEMS. He then moved up to Product Management where he managed the MIP opacity product and CEMSCAN product lines. Most recently, Gary spent the last 10 years as Environmental Monitoring Manager at Tyco Environmental Systems and was responsible for managing the complete division including sales, marketing, service, parts, operations and testing.
He also spent 6 years at the Emerson Rosemount Analytical Division serving as the Marketing and Sales Manager for the Process Analytical Division. Gary's long list of achievements in the CEMS industry also includes inventing and engineering several patented processes and analysers. In addition to expanding the business for the TDL product line, he also serves as Business Development and Regional Sales Manager for Cemtek's Midwest and International territory. Gary graduated from the State University of New York College at Buffalo in 1986 with a BS Degree in Industrial Technology
Presentation Synopsis
We will discuss the advantages and benefits of using Cross Stack TDL and DOAS technology to measure O2, CO, CH4, NOx and NH3 on Gas Turbines inlet monitoring in place of Traditional Extractive CEMS technology. Many Gas Turbine users monitor gases immediately after the gas turbine to gain turbine efficiency and also attain higher mw with a lower turndown. The cross stack TDL/DOAS technology offers gas turbine users a better designed product for the application, and some of the advantages are Immediate response time, accuracy, reduced CEMS maintenance and spare parts, life, and extremely lower maintenance costs are just a few of the benefits.
Contacts
Michelle Nelson
Western Regional Sales Manager
Fenceline Monitoring Specialist
mnelson@cemteks.com
714-904-9087
Gary Cacciatore
Midwest Regional Sales Manager
TDL Specialist
gcacciatore@cemteks.com
714-904-0767
About Cemtek KVB-Enertec
CEMTEK KVB-Enertec™ (a division of CEMTEK Group) is a leading supplier of custom engineered Continuous Emissions Monitoring Systems (CEMS) and provides support for compliance and non-compliance applications.
With a group of expert staff, whose CEMS experience spans over forty years, we are well positioned to engineer and support CEMS for a wide range of applications and industries. We are a leading supplier of extractive, dilution and mercury CEMS from single units to multiple complex units in cabinets and shelters.
With a combined 40,000 sq.ft. of production space in 4 states for CEMS and shelter assembly.
Products and Services
CEMTEK One Stop Emissions Monitoring Solutions:
Compliance CEMS and DAHS
CEMS, Process and Ambient Hardware and Software System Design
Process and Compliance Monitoring for Refineries and Chemical Plants.
System Fabrication & Integration
SCR Inlet and Outlet NOx
SO2, CO2, CO, O2, NH3, HCl Emissions and Process Monitors
All Emissions Monitoring Systems and Gas Analyzers
Operator Training and more
Cemtek has never failed to successfully complete the required certification testing for any one of its monitoring systems.
CEMTEK Service - 24/7 Anywhere in the USA:
38 trained CEMS service technicians nationwide
Over 274 years of combined CEMS experience
Monthly/Quarterly Preventative Maintenance
Quarterly Audits and Annual RATA assistance
24/7 phone support
24/7 emergency call out support
Advance notification of upcoming service calls
Daily detailed electronic service reports for work performed
Comprehensive maintenance checklists
CEMTEK CEMS Parts:
CEMTEK is a leading supplier of CEMS parts and components for most manufacturers
Large inventory of spare parts to support your CEMS equipment
Fast, Reliable, & Late Day parts shipping from East & West Coast parts depots
Overnight shipping up to 6:00pm PST for most parts
One-Stop-Shop, One vendor, One PO, One invoice
Convenient E-commerce website tailored specifically for your CEMS
Website
Address
3041 South Orange Ave
Santa Ana, CA 92707
United States
Map It