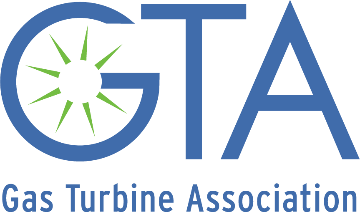 The Gas Turbine Association (GTA) salutes Congressmen Paul Tonko (D-NY) and David McKinley (R-WV), and Senators Lisa Murkowski (R-AK), Thom Tillis (R-NC), Richard Burr (R-NC), and Joe Manchin (D-WV), for the time and effort they and their respective staffs contributed to advancing the Energy Act of 2020.
GTA Chairman Jonathan Li noted, "GTA appreciates the significant efforts made by these legislators who recognize the importance that gas turbines make and will continue to contribute towards achieving lower emissions and reducing the carbon footprint. We believe gas-turbine technology is integral in realizing decarbonization of our nation's power generation portfolio, and we look forward to continuing to support these efforts."
The Energy Act of 2020 includes important legislation that would support a multi-year, multi-phase program focused on research, development, and technology advances to improve the efficiency of gas turbines in power generation—ensuring that GTs continue to play an important role in the generation mix to support the US with sustainable, clean, efficient, and reliable electricity.
Featured Solutions Provider
The program's elements include support for engineering and gas-turbine design in the following areas:
High-temperature materials—superalloys, coatings, and ceramics.
Improved heat-transfer capability.
Manufacturing technology required to construct complex parts with improved aerodynamic capability. Combustion technology to allow higher firing temperatures while reducing NOx and CO emissions per unit of output.
Advanced controls and systems integration.
Advanced high-performance compressor technology.
Additionally, an area of focus will be to increase fuel flexibility by enabling gas turbines to operate with high proportions of hydrogen or other renewable-gas fuels, something many of GTA's member companies are already working on.
Under this new legislation, GTA will work to pursue the research goal of increasing combined-cycle efficiency to 70% and simple-cycle efficiency to more than 50%. To achieve these objectives, the GTA believes R&D efforts should focus on the following:
Combustion technology.
Additive manufacturing for gas turbines.
Thermal management and advanced cooling strategies.
High-fidelity integrated simulations and validation experiments.
Unconventional thermodynamic cycles.
Condition-based operations and maintenance.
Digital twins and their supporting infrastructure.
Gas turbines in pipeline applications.
About. GTA is a membership organization, established in 1995, that includes gas-turbine manufacturers, owner/operators, consultants, and third-party equipment and services providers. Its mission: Serve as a unified voice for the gas-turbine Industry. Today, GTs produce more than a third of our nation's electricity. They are a cornerstone energy conversion technology, providing electricity and heat for industries and communities. Gas turbines will play an increasingly important role in the achievement of national objectives related to energy and the environment and will play a key role as part of the energy mix moving forward.