MD&A IBECS® – The Integrated Solution to Power Plant Control and Monitoring
Presentation Synopsis
MD&A will present our proprietary IBECS® system which provides a state of the art integrated solution for power plant monitoring. IBECS® is an HMI/SCADA system that integrates with many different platforms and provide a single place to control and monitor the entire powertrain and selected BOP.
Key Takeaways for Users
A single hardware platform can be used as an HMI, Historian, Remote monitoring unit, and BOP system integration device
Modern communications protocols ensure that various systems can be brought to one monitoring location with a minimal of infrastructure
With the multitude of diagnostic software platforms available in the marketplace today, integrating data with sub second accuracy and synchronized time stamps greatly enhances unit monitoring and planning capabilities
Presenter
Mike Broggi, General Manager of Control Systems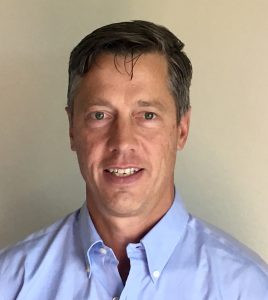 Mike Broggi has 28+ years of experience in the power industry in turbine maintenance, controls and excitation, power plant installation and commissioning. He began his career as a Field Engineer with General Electric and progressed through various assignments in Asia, the Middle East, Europe, and the US. Trained in GE MKI-MKV turbine controls and various GE excitation systems, his primary technical expertise is with MKIV-MKVI turbine controls systems, and mechanical aspects of all GE Frame gas turbines and GE medium steam turbines. He has worked extensively with Dry Low NOx systems and all aspects of combined cycle operation including single shaft gas and steam configurations. He also has significant experience in Integrated Gasification Combined Cycle operation.
Some of his notable assignments were:
Power island site manager – Sarlux, Italy 575 MW IGCC plant, 1st private, commercially viable IGCC plant globally.
GE site manager – Moss Landing, CA 1,060MW CC expansion.
Site manager and controls engineer – Fife Power, Scotland 109 MW IGCC plant.
Lead controls & commissioning engineer, Essar Power – India's 1st IPP, unit retrofit for naphtha fuel operation.
GE site manager – Calpine Los Medanos 510 MW, POWER 2003 Top Plant.
Lead field engineer – Tambak Lorok project, Indonesia 530 MW combined cycle power plant.
Lead field engineer – Kelenfold project, first combined cycle plant in Hungary.
In 2001 Mike relocated to Minden, NV to manage manufacturing and testing of Bently Nevada and GE Control and Excitation systems. He was responsible for all aspects of supply chain for GE Controls and Excitation retrofits and Bently projects and managed facilities in Nevada, Colorado, Hungary, Bahrain, Singapore and Brazil. He was directly responsible for execution of up to $350MM in projects annually, and executed individual projects in excess of $10MM.
In 2010 Mike joined MD&A as operations manager for the Control Systems Division. Since joining MD&A, Mike has overseen sales and execution of all the projects of the division, as well as manages the controls and excitation resources of MD&A. The CSD division provides parts and services for retrofits, consulting services, and maintenance services relating to turbine control and excitation equipment.
Contacts
Mike Broggi
General Manager of Control Systems
mbroggi@MDATURBINES.com
(970) 224-2223
About MD&A
Mechanical Dynamics & Analysis (MD&A) provides power generators around the globe with a full-service, OEM-alternative for services, parts, and repairs for Gas Turbines, Steam Turbines and Generators.
In our 35 years, our commitment to excellence has earned customer trust for all turbine-generator needs. We focus on delivering consistent quality and value with fast response, superior communications, and innovative solutions.
MD&A is easy to work with. We provide immediate access to expert help when you need it, where you need it. Around the corner or the globe, we ensure prompt, thorough communication and follow-through. For every repair job, large or small, the speed and effectiveness of our response team is matched only by the depth and breadth of our engineering expertise.
Find out today why so many power generators use MD&A to maximize operational effectiveness.
Products and Services
GAS TURBINE SERVICES
Outage Planning
Technical Direction
Turnkey Inspections
Gas Turbine Alignment
Coupling Laser Alignment
Operational Alignment Diagnostics-CMM System
Field Machining
Balancing & Vibration Analysis
Control and Excitation Field Engineering, Consulting & Training
End of Life Evaluation
Thermodynamic Analysis
Thermographic Survey
Performance Testing & Analysis
Turbine System Enhancements
Turbine Foundation Monitoring
Center-line Installations
STEAM TURBINE SERVICES
Outage Planning
Technical Direction
Turnkey Labor
Topless Alignment ®
Coupling Laser Alignment
Operational Alignment Diagnostics-CMM System
Custom Installation of Seals
Field Machining
Balancing & Vibration Analysis
Control and Excitation Field Engineering, Consulting & Training
Steam Path Audits
Turbine Engineering
Remaining Life & Finite Element Analysis
Thermodynamic Analysis
Thermographic Survey
Performance Testing & Analysis
Turbine System Enhancements
Turbine Control Retrofits
Turbine Foundation Monitoring
Center-line Installations
Acceptance Testing
GENERATOR SERVICES
Robotic Generator In-Situ Inspection
Outage Planning
Technical Direction
Turnkey Labor
Generator Testing & Inspections
Balancing & Vibration Analysis
Control and Excitation Field Engineering, Consulting & Training
Generator Excitation Retrofits
Turbine System Enhancements
Turbine Foundation Monitoring
Center-line Installations
GAS TURBINE PARTS
Frame 7FA Parts Solutions
Frame 7EA Parts Solutions
V Series Parts Solutions
Fuel Nozzles
Combustion Parts
Compressor Parts
Turbine Parts
Gas Turbine Bearings
Oil Deflectors
Fasteners
Legacy Turbine Circuit Boards, Repairs & Service
IBECS System- Power Plant Control & Monitoring
STEAM TURBINE PARTS
Steampath Components
Stationary Components
Valve Components
Combined Cycle Valve Drop-in Solution
Main Stop Valve Upgrade
Guardian® Packing
Vortex Shedder® Spill Strips
Conventional Packing & Spill Strips
Custom Seal Installation
Tapered Land Thrust
Tilt Pad Thrust
Elliptical Journal
Tilt Pad Journal
Oil Deflectors
Bronze Seal Rings
Fasteners
Legacy Turbine Circuit Boards, Repairs & Service
IBECS System- Power Plant Control & Monitoring
Steam Turbine Retrofits
GENERATOR PARTS
Generator Stator Bars
Collector Rings
Hydrogen Seal Rings & Assemblies
Insulated Bearing Rings
Oil Deflectors
HV Bushings & Auxiliaries
Fasteners
Miscellaneous Generator Components
Generator Retrofits & Replacements
Legacy Turbine Circuit Boards, Repairs & Service
IBECS System- Power Plant Control & Monitoring
GAS TURBINE REPAIR
Rotor Repair
Component Repair
Fuel Nozzle Repair
Compressor Vane Pinning Solutions
Portable Machine Shops
Machining Services
High Speed Balance
Rapid-Spares Gas Turbine Bearings
Bearing Ball Ring Repairs
Tapered Land Thrust
Tilt Pad Thrust
Elliptical Journal
Tilt Pad Journal
Oil Deflectors
Bronze Turbine Seal Rings
STEAM TURBINE REPAIR
Portable Machine Shops
Machining Services
Stationary Component Repair
Rotating Component Repair
Rotor Straightening
Casing/Shell Analysis & Renovation
Bearing Ball Ring Repairs
Distortion Correction
High Speed Balance
High Pressure Valve Repair
Turbine Valve Actuators
Westinghouse® Horizontal Throttle Valves
Steam Seal Regulator
MHC Operating Governor
Control Pac Power Actuators
Overspeed Governor
Control Rotor
Tapered Land Thrust
Tilt Pad Thrust
Elliptical Journal
Tilt Pad Journal
Oil Deflectors
Bronze Turbine Seal Rings
Advanced Rotor Welding
GENERATOR REPAIR
Stator Repair
Generator Field Repair Services
Stator Bar Water Leaks (TIL-1098)
Rotor Slot Dovetail Repair (TIL-1292)
Collector Ring Machining
High-Voltage Bushings & Auxiliaries
High Speed Balance
Hydrogen Seals & Housings
Elliptical Journal
Tilt Pad Journal
Oil Deflectors
White papers, spec sheets, brochures
Website
Address
19 British American Blvd E
Latham, New York 12110
United States