Advanced Crack Detection In Free Standing Steam Turbine Blades and Bid Strategy and Outage Planning
WEDNESDAY, NOVEMBER 11, 2020 @ 3pm and 3:30pm EST
Presentation Synopsis
Advanced Crack Detection In Free Standing Steam Turbine Blades
With units operating at lower loads have the risk of blade flutter increases. Blade vibration monitoring can be a powerful tool to detect this blade flutter and help to reduce blade fatigue with the goal of extending life. This presentation will discuss the advantages of monitoring blades through a vibration monitoring system. It will be a primer on how Blade Vibration monitoring is implemented. In addition this presentation will discuss a patented technique that Siemens is applying that has been proven to detect cracks in free standing blades.
Bid Strategy and Outage Planning
Siemens Approach to Bid Strategy and Outage Planning.
Key Takeaways for Users
Advanced Crack Detection In Free Standing Steam Turbine Blades
High Level overview on how Blade Vibration Monitoring works. In addition a high level overview of a new analysis algorithm that has been proven to detect cracks in free standing blades.
Bid Strategy and Outage Planning
Begin Planning as early as possible. Engage experts (the OEM and others) for their experience. Establish objectives and make decisions ahead of time. Be prepared for findings. Learn and improve for next time.
Presenter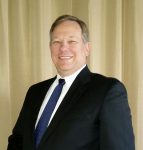 Steve Radke, Steam Turbine Combined Cycle Product Manager Americas
Steve is currently the steam turbine combined cycle product manager for the Americas. In his previous roles he has been responsible for new turbine installation, project management and steam turbine service engineering. He has been with Siemens for 22 years and has earned his Bachelor of Science Engineering: Industrial Engineering and Management Science (Industrial Engineering Bachelors) from the University of Central Florida.
Randy Steele, Steam TMS Program Manager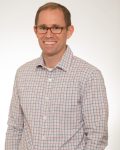 19 year career at Siemens. 2001~2007 Field Service Engineer. 2007-2011 Project Engineer. 2011-2012 Technical Services Manager. 2012-Present Steam TMS Program Manger
Contacts
Xavier Montesdeoca
Steam Turbine Frame Owner
xavier.montesdeoca@siemens.com
+1 (407) 446-8872
Steve Radke
Steam Turbine Combined Cycle Product Manager Americas
steve.radke@siemens.com
+1 (407) 463-7038
Randy Steele
Steam TMS Program Manager
randall.steele@siemens.com
+1 (720) 369-9481
About Siemens Energy
The world is facing the question: How can we meet the growing demand for electricity and protect our climate at the same time? Siemens Energy is committed to providing answers. We are building new energy systems across the globe. We can contribute to fighting climate change by making sustainable, reliable, and affordable energy possible. We energize society. That's our purpose. Siemens Energy has what it takes. Innovative technologies, clear focus on our customers' needs, and a culture that attracts talent. Together, we are more than 90,000 employees determined to be part of the world's most valued energy technology company.
Products and Services
Our customers and partners are at different points on their energy transformation journey. We offer a broad range of products, solutions, and services across almost the entire energy value chain. We enable our customers to meet their ambitious goals and assist them on their way to a more sustainable future. We have the know-how, the innovative technologies. We turn ideas into reality.
Website
www.siemens-energy.com/global/en.html
Address
4400 N Alafaya Trail
Orlando, Florida 32826
United States