Defining and implementing SCR improvements on gas-turbine exhaust
Stringent regulations on NOx, CO, and ammonia slip are dictating the need for highly efficient SCR systems. Although CO and SCR catalyst designs are advancing to meet these new regulations, SCR system designs are not always equipped to manage the performance requirement improvements.
Industry veteran Bill Gretta, SVI Dynamics' SCR product-line director, understands. His company, he says, has incorporated years of knowledge and experience gained from work on SCRs manufactured by all of the major vendors into SVI's new SCR. If new is not optimal, SVI can provide in-depth analysis of your SCR to suggest enhancements that will improve reliability and efficiency.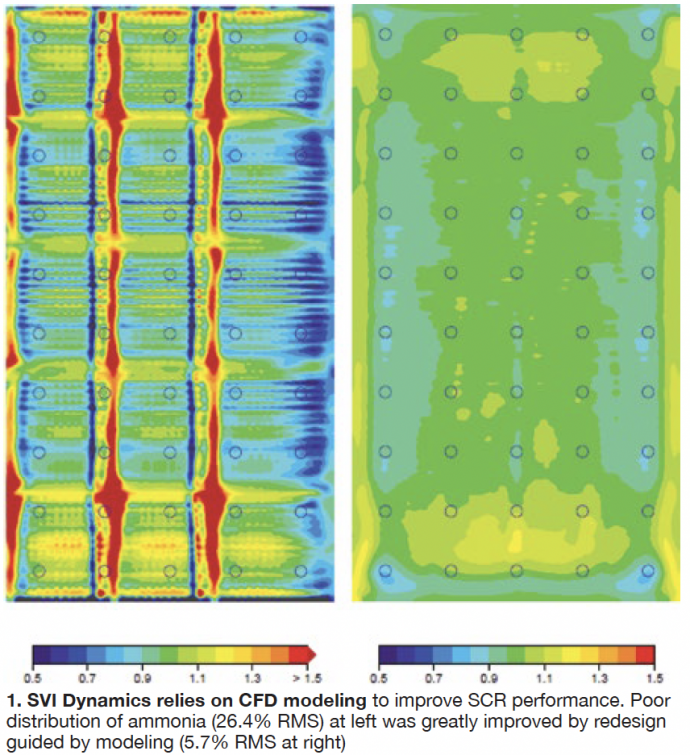 Part of Gretta's presentation illustrates the benefits of CFD modeling in guiding performance upgrades (Fig 1). He also explains how SVI would conduct a design review of your system and how to develop a PM inspection plan for your SCR.