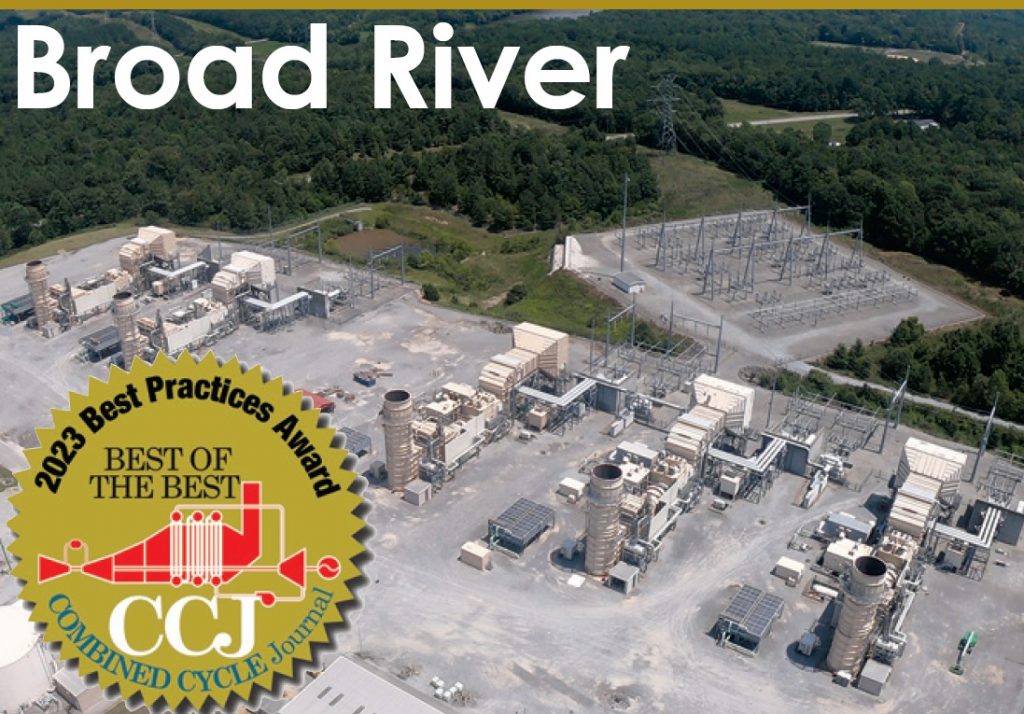 Broad River Energy Center

Owned and operated by Onward Energy

865 MW, dual-fuel facility in Gaffney, SC, with five 7FA.03 simple-cycle units, each equipped with an IST once-through steam generator

Plant manager: Malcolm Hubbard
Challenge. Broad River Energy Center is a dual-fuel gas-turbine facility. Reliability when starting on distillate, or switching to it from gas, was historically lower than expected. The root cause for many of the reliability issues was contamination of oil in the plant's 4-million-gal storage tank.
Plants monitoring the condition of their backup fuel sometimes are surprised by the poor quality of oil at the bottom of their tanks—say the last 5 ft or so. This generally is not problematic given the floating suction systems typically in use today—that is, until you have to burn the dregs. It doesn't take much sludge-type material to cause a failure to start or to trip a high-performance gas turbine. The financial penalties could be significant.
Solution. The first step to a solution was to take grab samples and have a certified lab analyze the fuel to identify the reasons for the trips, fired shutdowns, and failed transfers. Evidence in hand, a complete inspection and recommissioning of turbine fuel-system components—including flow dividers, purge valves, check valves—was conducted. A strategy to install a filtration system was developed to maintain the fuel in ready-for-service condition.
The filtration skid was installed in the fuel-oil offload area and equipped to take suction from the tank's sump area and from its floating suction strainer. Filtered oil is returned to the top of the tank to maximize agitation and turnover of the oil.
The filtration system selected, from C C Jensen, is similar to that used in lube oil systems at many powerplants. In the first four weeks of operation more than 340 lb of contaminants was removed. Note that a vacuum truck was used to remove settled contaminants from the system before commissioning the filtration system.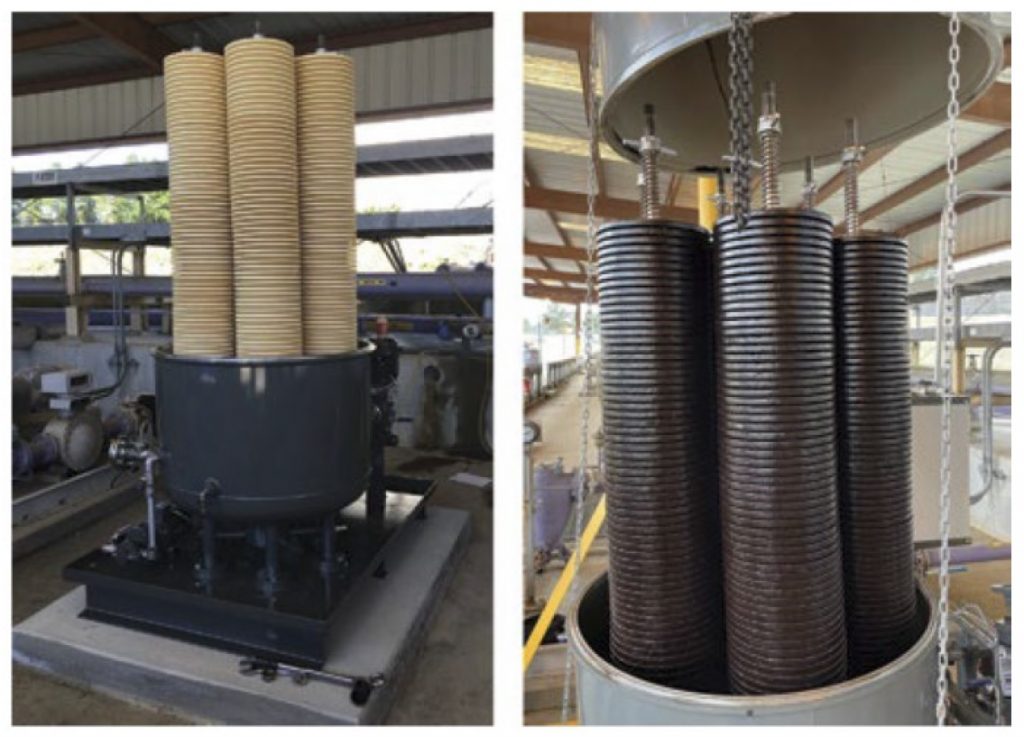 Water removed in the second stage of the two-stage filtration system is discharged directly to the oily water separator sump. A differential-pressure gage enables plant personnel to monitor the condition of the filter elements and proactively plan for filter changes.
Results. The system is meeting expectations. No hard numbers on starting reliability improvement were available prior to publication.
Project participants:
Joel McLain
Travis Haynes
Eddie Mustin
Scott Bostwick
Broad River's 2023 Best Practices