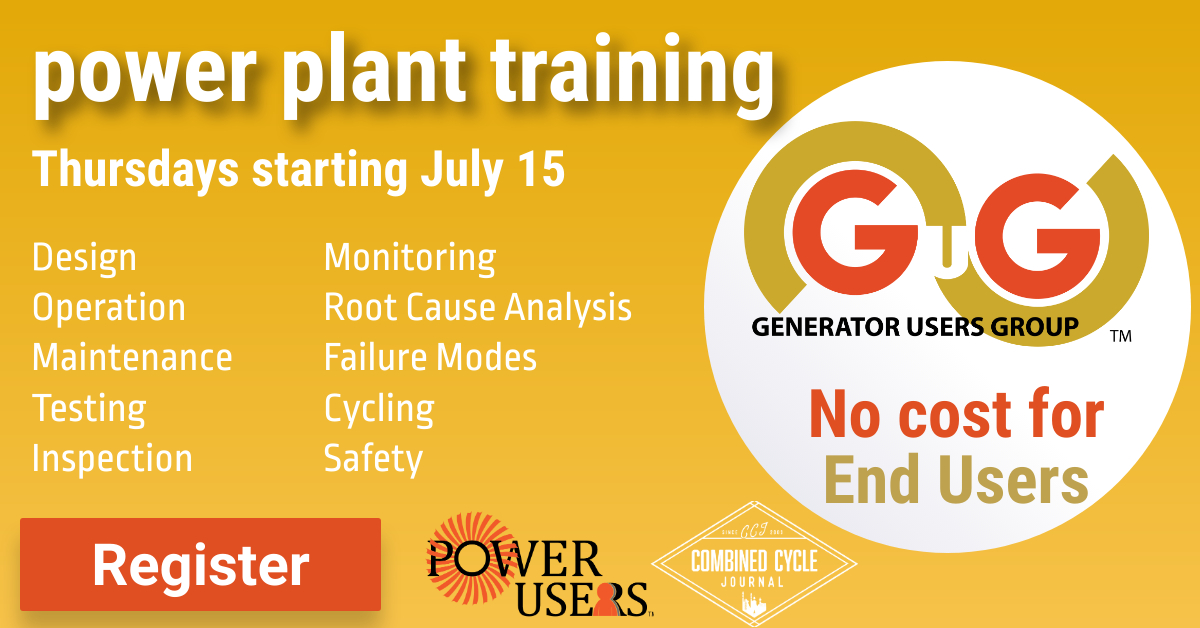 The 2021 conference of the Generator Users Group will be a virtual event like the highly successful 2020 online meeting. GUG2021, which operates under the Power Users umbrella, will be conducted on consecutive Thursdays from July 15 through August 5, plus Wednesday, July 21. Registration for the meeting is limited generator owner/operators (users) and comes with no cost.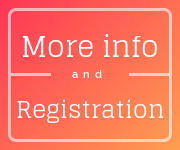 Steering Committee Chairman Dave Fischli of Duke Energy will open the meeting on the 15th at 11 a.m. Eastern US, the starting time for each day of the conference. Sessions run through 3:30 p.m. each day. Topics to be addressed in user and consultant presentations include axial migration of rotor coils, rotor failure after flux-probe test uncertainty, rotor tooth top cracking, retaining-ring inspection and testing, radiographic inspection of phase straps, stator winding-collateral damage attributed to an isophase bus fault, EMSA mapping of a stator, fault inspection criteria for large current surges, and stator-winding resistance tests.
Get the dates and times for these presentations in the GUG area of the Power Users website, where you'll also find schedules for sessions featuring presentations by the leading vendors in the generator community—including Cutsforth, National Electric Coil, Magnetic Products and Services, Omicron Technologies, BPhase, and AGT Services. Important to note: Siemens Day is July 21, GE Day is July 22.
If you have never attended a GUG event, the summaries of 1.) user and consultant presentations and 2.) service providers and Siemens Energy from Weeks Three and Four of the 2020 virtual meeting in this issue of CCJ ONsite will encourage your participation this year. The information shared at these forums, vital to your professional development and your plant's success, is available only through Power Users.
Registered owner/operators also can access the user and consultant experiences and presentations made by third-party products/services providers during Week One of GUG2020 on the Power Users website. For technical presentations made by the OEM during Week Two (November 19), visit GE's MyDashboard website.
GUG steering committee for 2021
Chairman: Dave Fischli, Duke Energy
Vice chair: Jeff Phelps, Southern Company
Jane Hutt, International Generator Technical Community
Joe Riebau, Exelon
Craig Spencer, Calpine
Kent Smith, Duke Energy
Jagadeesh Srirama, NV Energy
Founding members of GUG who recently retired from the committee are John Demcko of EUMAC Inc and Ryan Harrison of Heartland Generation Ltd (Canada).
The idea for a generator users group, and the energy behind its launch came from Clyde V Maughan, president, Maughan Generator Consultants, Schenectady, NY. Maughan retired from active participation in the organization a couple of years ago. He turned 95 early this month.