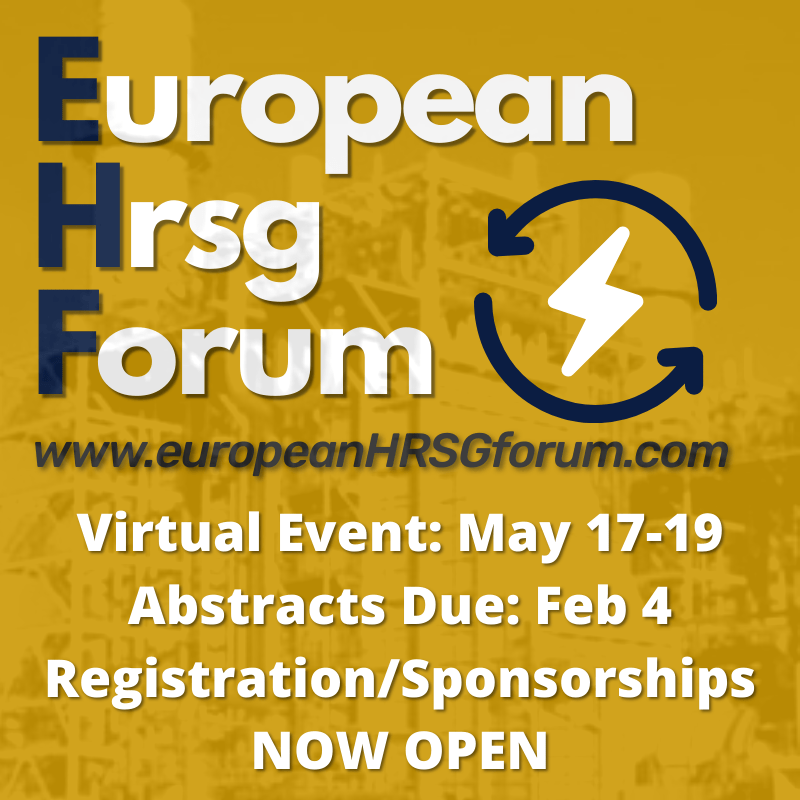 The Eighth International European HRSG Forum (EHF 2022) will be conducted virtually May 17-19, 2022. Format: A three-hour program in English each day, beginning 9 a.m. Central European Summer Time (4 a.m. US East Coast time) and concluding at noon CEST.
Call for presentations: This conference will feature both invited and contributed technical papers. Please submit your presentation abstract by Feb 4, 2022 to assure consideration by the steering committee. You will hear back regarding acceptance (or not) by February 28. Abstracts should be sent to meeting co-chairs Barry Dooley (bdooley@structint.com) and Bob Anderson (anderson@competitivepower.us).
Major themes of EHF 2022 include the following:
HRSG tube failures (FAC, thermal fatigue, creep-fatigue, under-deposit corrosion).
Pressure-part failure mechanisms related to condensate, drains, and attemperator systems.
Identifying and avoiding damaging thermal transients in pressure parts.
Water treatment and cycle chemistry for HRSGs, including film forming substances.
HRSG preservation for different modes of operation.
Behavior and measurement of total iron for operation and daily start/stop.
Material selection and new material applications.
Balance of plant—including steam turbine, condenser (water and air cooling)
Optimization of plant controls.
Environmental aspects.
Fast-start HRSGs.
Troubleshooting and maintenance of large valves.
Improved reliability of steam-turbine bypass systems.