PGO Servo Valve Field Trial Update
Presenters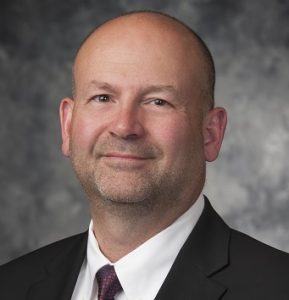 Steven Beddick, Market Development Manager - Power Generation
Steve has over 30 years experience in the power generation/rotating machinery industry. Holding product line management positions with Cooper-Bessemer, Superior, Elliott Turbomachinery and now as the market Manager for Moog, focusing on new OEM systems and aftermarket support for motion control products in power generation applications.
Michelle Gladysz, Product Line Manager - MFB Servo Valves
Michelle has been working with hydraulic actuation and fluid control components for nearly 20 years in both aerospace and industrial applications. Through progressive design, project and engineering management positions, she is now responsible for the engineering team supporting Mechanical Feedback Valve product line at Moog.
Presentation Synopsis
Moog has optimized our G77xK series servo valves used on Moog, Young & Franklin and Woodward hydraulic actuators in power generation applications.  Coined PGO (Power Gen Optimized), this valve offers improved reliability when operating in a "less than ideal" fluid cleanliness environment.  We will refresh viewers on the design objectives, initial factory testing and share new data gathered after 6 months operating on GE 7EA turbines.
Key Takeaways for Users
Gain a better understanding of the PGO valve's design advantages and status with respect to commercial availability.
Contacts
Steven Beddick
Market Manager – Power Generation
sbeddick@Moog.com
716-687-4943
About Moog
Moog Industrial provides high performance motion control solutions combining electric, hydraulic, and hybrid technologies to help performance-driven companies develop their next-generation machines. We combine world-class technologies with expert consultative support in a range of applications in energy, industrial machinery, marine, simulation, and test industries, to name a few. From designing and manufacturing products and solutions to providing expert consultative support, Moog collaborates with customers in many of the world's most challenging industrial applications.
Products and Services
Known primarily as the inventor of the servo valve, Moog has grown into an OEM supplier and service provider for a variety of motion control products critical to the safe and efficient operation of combustion, steam, wind and hydro turbines.  We offer hydraulic, electric and hybrid systems for fuel control and metering, guide vane positioning and steam admission and control.  Moog supports our customers with aftermarket upgrades, repairs and overhauls, and maintains an extensive fleet of exchange actuators and servo valves to ensure outages are completed within schedule.

Website
Address
300 Jamison Road
Plant 11
East Aurora, NY 14052
United States