NAES plants land four Best of the Best awards
Photos of all the winners are in the gallery below.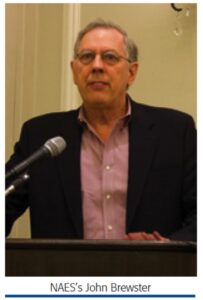 Powerplants managed by NAES Corp, Issaquah, Wash, earned the lion's share of the hardwood presented by the editors at the Best Practices Awards luncheon last April. The annual event, hosted by the Combustion Turbine Operations Technical Forum (CTOTF™) and organized by Wickey Elmo of North Carolina-based Goose Creek Systems Inc, recognizes the achievements of station and headquarters personnel in improving the safety and performance of generating facilities powered by gas turbines.
NAES, perhaps the world's largest third-party operator of powerplants, had its name on 10 of the awards presented, including four of the six Best of the Best plaques. Recall that there are two levels of awards to recognize achievements at individual plants: Best Practices and the Best of the Best, as determined by the scores of judges selected from the CTOTF Leadership Committee.
A dozen NAES personnel responsible for their plants' achievements, as well as John Brewster, president and CEO were on hand for the awards ceremony. Brewster took to the podium at the luncheon to speak to the attendees regarding the importance of information exchange and programs like the Best Practices Awards throughout the industry.
Seven judges reviewed entries from more than three-dozen finalists this year, evaluating the submittals based on real and measurable achieved business value, complexity of the issue, operations staff involvement, degree of coordination across plant and headquarters engineering and O&M groups, and duration of impact.
The judges included management personnel responsible for fleet-wide O&M planning and execution, plant managers, and aero and frame experts with more than two centuries of applicable experience.
The awards program was launched eight years ago by the COMBINED CYCLE Journal, in association with CTOTF, the nation's oldest user group serving gas–turbine owner/operators.
2012 Best Practices Awards Sponsors

Braden Manufacturing LLC
EagleBurgmann Expansion Joint Solutions
Emerson Process Management Power & Water Solutions
Goose Creek Systems Inc
Pratt & Whitney Power Systems
Sulzer Turbo Services
Wood Group Gas Turbine Services.
Think of the inscriptions on the Best Practices Awards plaques that follow as an index to proven ideas that you can implement to improve plant operations and better protect personnel. When you identify a promising idea, you can get more detail simply by accessing www.ccj-online.com and clicking on the "Best Practices" tab.
Want still more ideas? Click the "Archives" button near the top of CCJ Online home page and click on 1Q issues back to 2005.
Sometimes the information disseminated in the magazine is not sufficient for your needs. Mike Elmo of Goose Creek Systems has posted PowerPoint files on the CTOTF website with additional details of Best of the Best ideas from 2010 to 2012. These presentations were made before the CTOTF membership during special sessions at the last three Spring Turbine Forums.
Access to the slides (users only!) is through www.ctotf.org. Just log on to the site and proceed to the Internet Bulletin Board Communications Service (IBBCS). Scroll down to the Presentation Library and locate the PowerPoint you're looking for. Site registration is open to all GT owner/operators; just follow the directions on the home page if you don't already have access. CCJ
Submit your entries today for the 2013 Best Practices Awards

One way to get management's attention long enough to appreciate the contributions you and your co-workers are making on a daily basis is to win an industry award. The Best Practices Awards program conducted by the COMBINED CYCLE Journal, and endorsed by the Combustion Turbine Operations Technical Forum (CTOTF™), recognizes ideas implemented by plant personnel to increase reliability/availability, improve efficiency, reduce emissions, minimize accidents, etc. Such performance improvements are important to every owner and its management team.

To enter the 2013 Best Practices Awards competition, access the requirements, rules, and online entry form at www.ccj-online.com/best-practices. The program supports work done in gas-turbine-powered combined-cycle, cogeneration, and peaking plants larger than 5 MW. There are eight awards categories: Management, Environmental Stewardship, Design, O&M Business, O&M Major Equipment, O&M Balance of Plant, Safety Equipment & Systems, and Safety Procedures & Administration.

Your entry should take no more than about two hours to prepare and e-mail to scott@ccj-online.com. Photos and diagrams explaining the work done, plus a picture of your plant, are encouraged. The deadline is Dec 31, 2012, but don't wait: Prepare the entry today, while the accomplishments are fresh in your mind.

Judging will be by a panel of experts from the CTOTF Leadership Committee.
Best of the Best recipients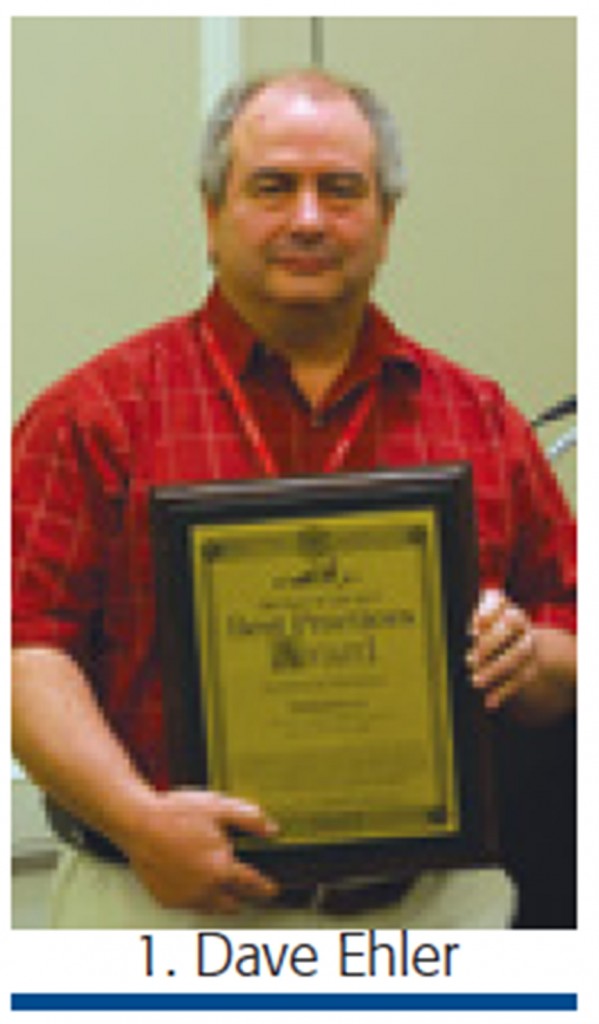 O&M Balance of Plant
Termoemcali
Installation of a CO2 neutralization system for the plant's demineralized water treatment facility reduced the site's dependency on sulfuric acid by 50%, thereby improving operational reliability, creating a safer work environment, and avoiding potential compliance penalties (Fig 1).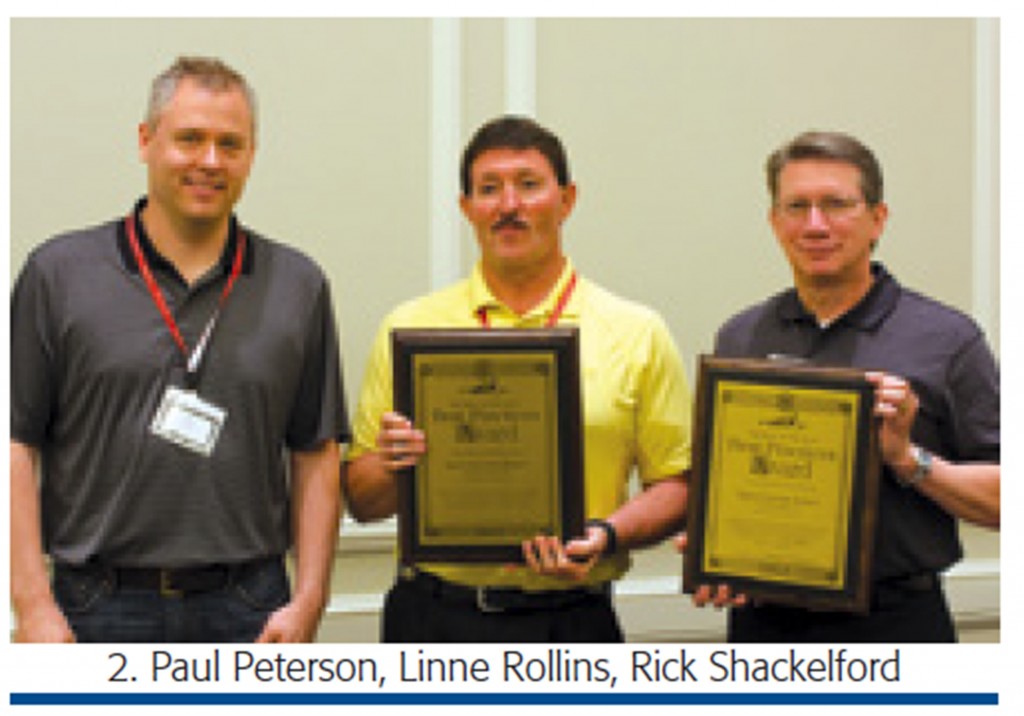 O&M Business - Green Country Energy
Institution and development of an internal compliance team, comprised of plant personnel, ensures that NERC reliability standards are observed and the facility is primed for compliance audits (Fig 2).
Environmental Stewardship -Green Country Energy
Installation of an outfall wastewater retention tank to effectively treat wastewater from plant processes significantly improves discharge operations and allows the plant to reliably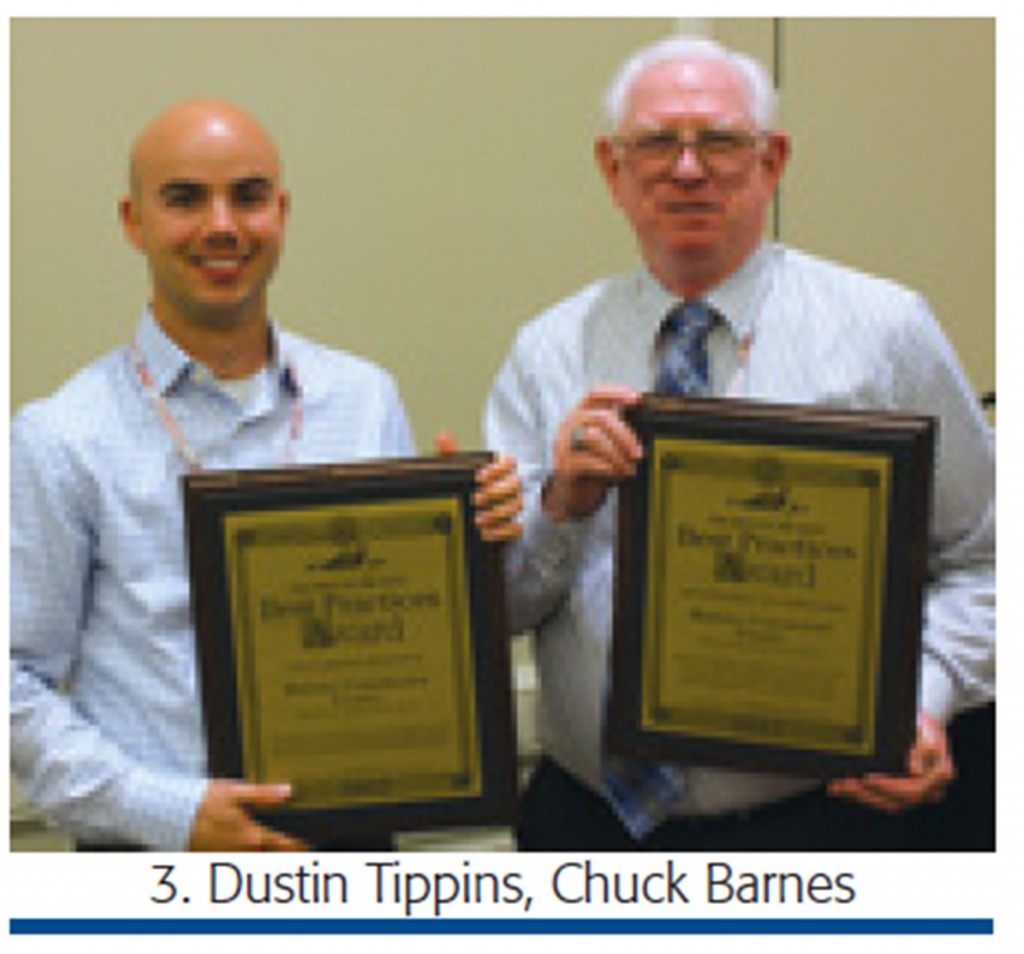 Safety Equipment & Systems - Hopewell Cogeneration
Development and implementation of a system of tie-off access points ensures personnel safety when removing the gas-turbine enclosure during maintenance outages (Fig 3).
Safety Procedures & Administration - Hopewell Cogeneration
Plant personnel have computerized emergency action plans so operators can quickly and easily access comprehensive procedures and instructions for proper management of any emergency situation.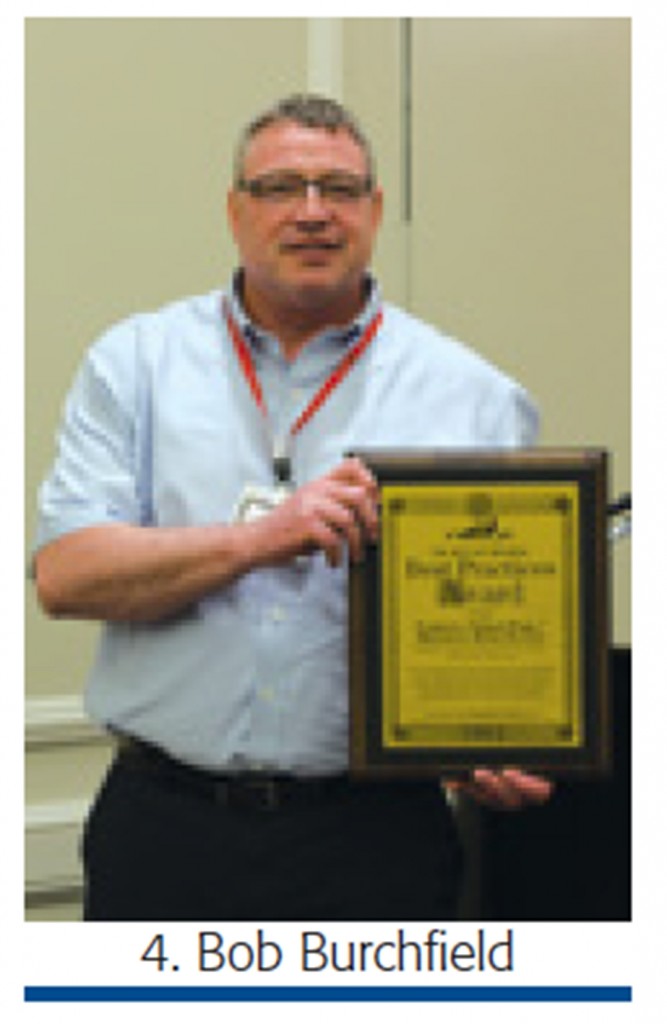 Design
Faribault Energy Park
Freeze-related operational challenges from makeshift water treatment trailers motivated plant staff to design, procure, and install a permanent RO system with ultrafiltration, resulting in water quality improvements and increased personnel safety (Fig 4).
Best of the Best recipients
O&M Balance of Plant - Ceredo Generating Station
The plant utilizes a repeater-based radio system to its fullest extent to ensure personnel safety, site security, and operational reliability.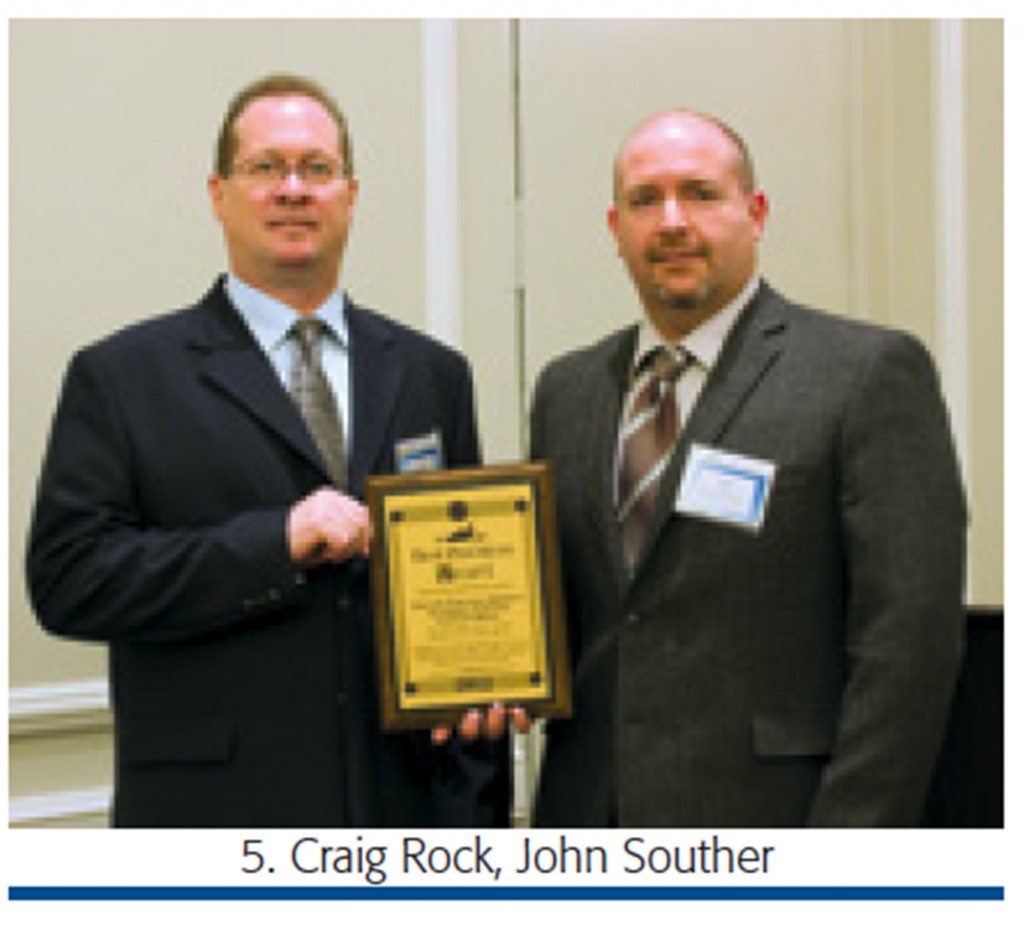 Greater Toronto Airports Authority (GTAA) Cogen Complex
Installation of a small bypass motor and VFD for the circulating water system allows the plant to maintain proper water chemistry when it is not in operation, yielding significant energy savings (Fig 5).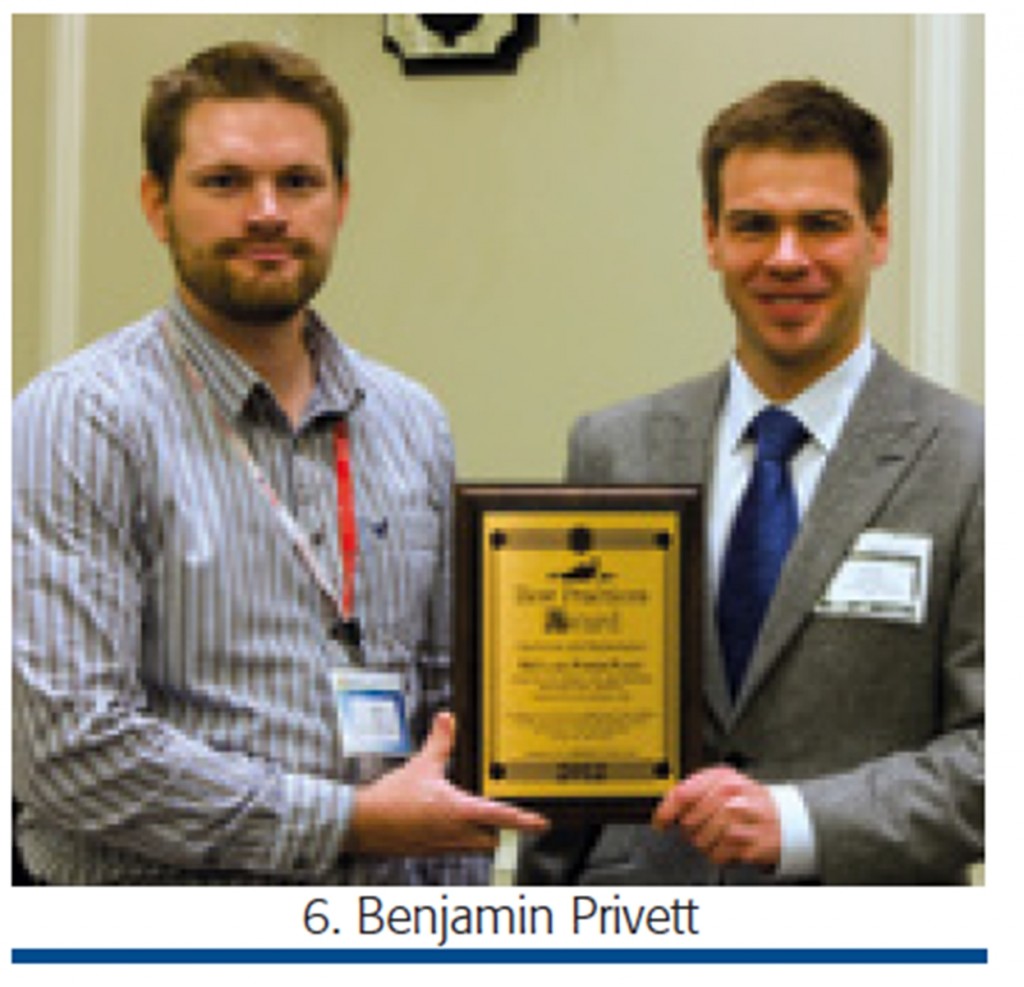 McClain Power Plant
Installation of VFDs for cooling-tower fans enables flexible operation thereby increasing system performance and reducing both energy use and costs (Fig 6).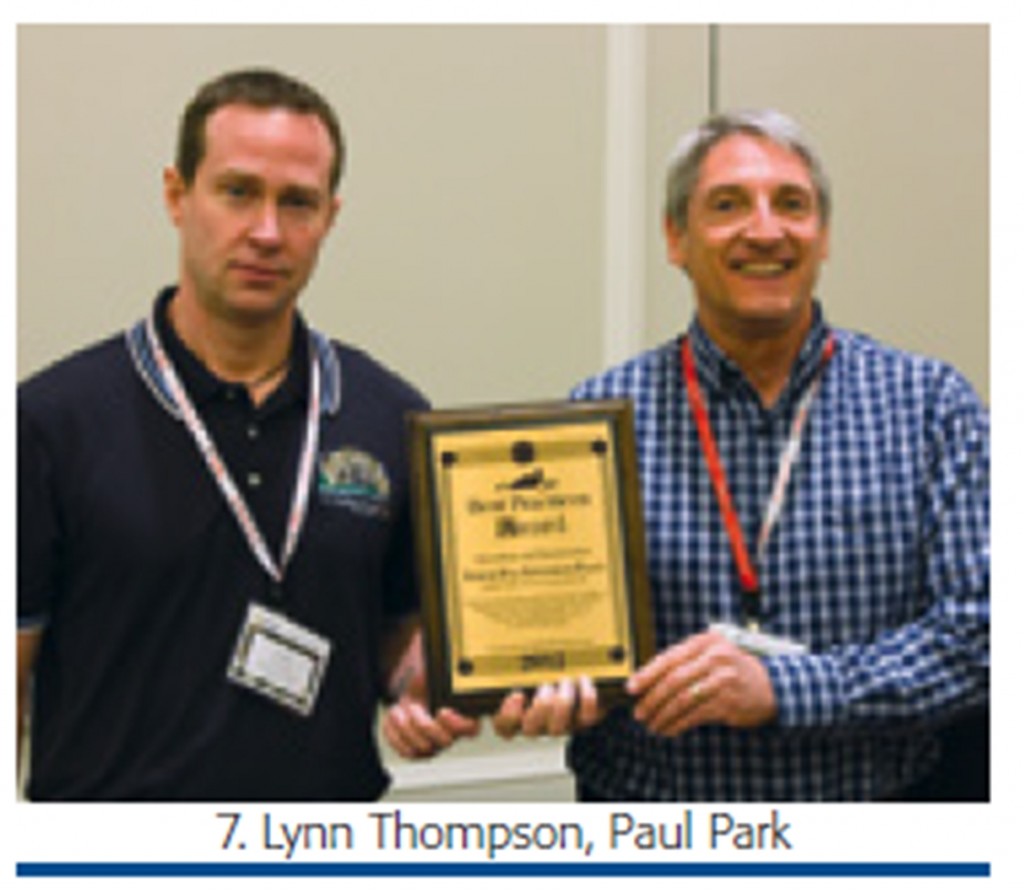 North Pole Expansion Plant
Plant personnel implemented control logic changes to eliminate unnecessary electric load drawn by the standby boiler feedwater pump, reducing energy consumption at the site by 11,000 kWh per month (Fig 7).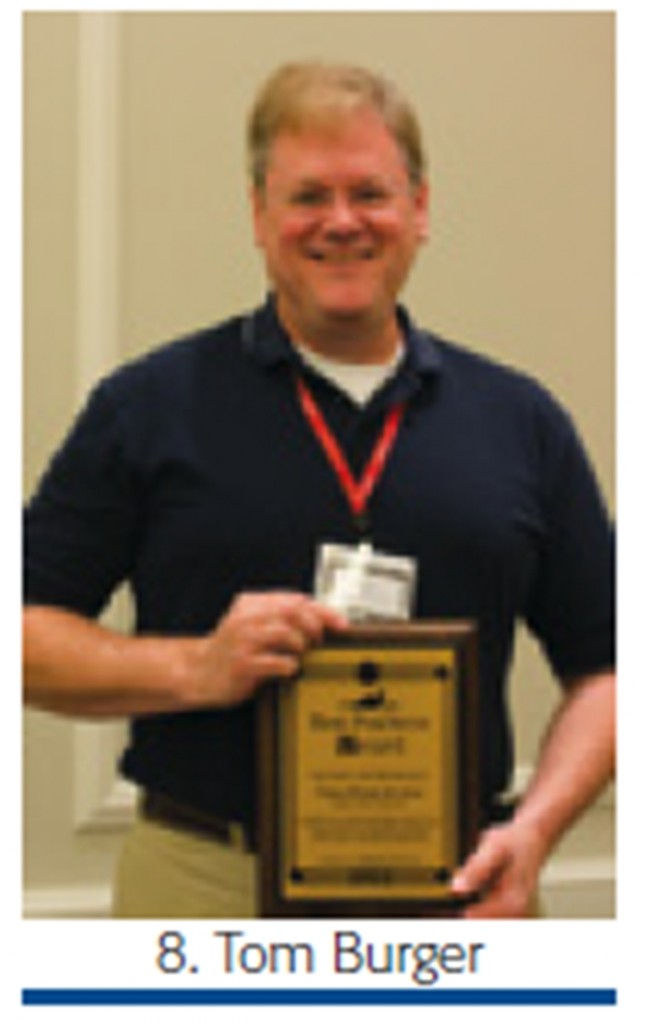 Union Power Station
Installation of a sodium hypochlorite system to treat raw water for plant processes improved operations, eliminated the use of chlorine for biological content control, and reduced chemical costs (Fig 8).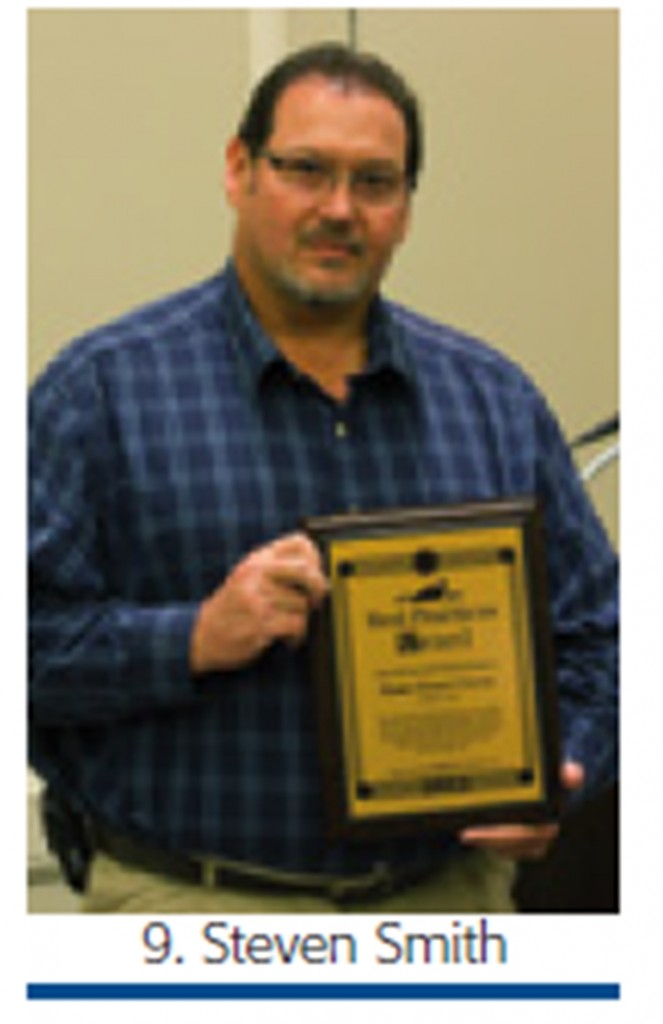 Osprey Energy Center
Plant personnel implemented an active HRSG performance monitoring program, utilizing thermal imaging, enhanced piping inspection procedures, and drain valve monitoring to improve heat rate and reduce the forced outage rate (Fig 9).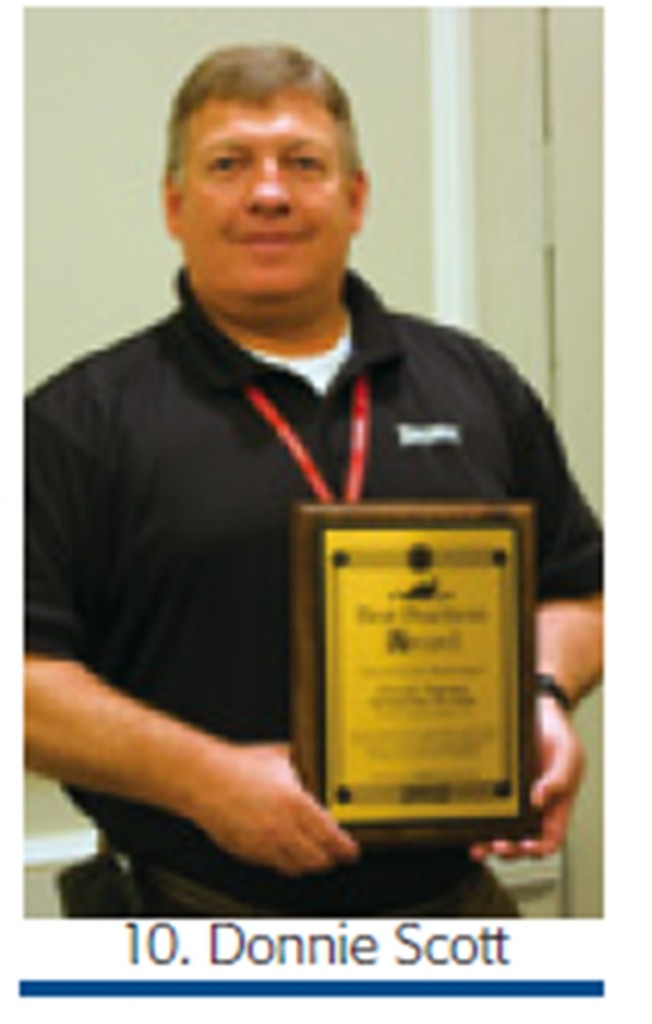 Tenaska Central Alabama Generating Station
Modifications to the plant's generator control system logic and interface graphics ensure continuous compliance with NERC requirements for power system stabilizer and automatic voltage regulator operation.
Tenaska Virginia Generating Station
The plant implemented control logic to the DCS that notifies staff of status changes to the power system stabilizer and automatic voltage regulator, ensuring continuous NERC compliance (Fig 10).
Hopewell Cogeneration Facility
After experiencing a significant increase in unit performance from CO2 blasting the plant's HRSGs, personnel developed a formula to gauge the economic viability of tube cleaning based on several operating factors.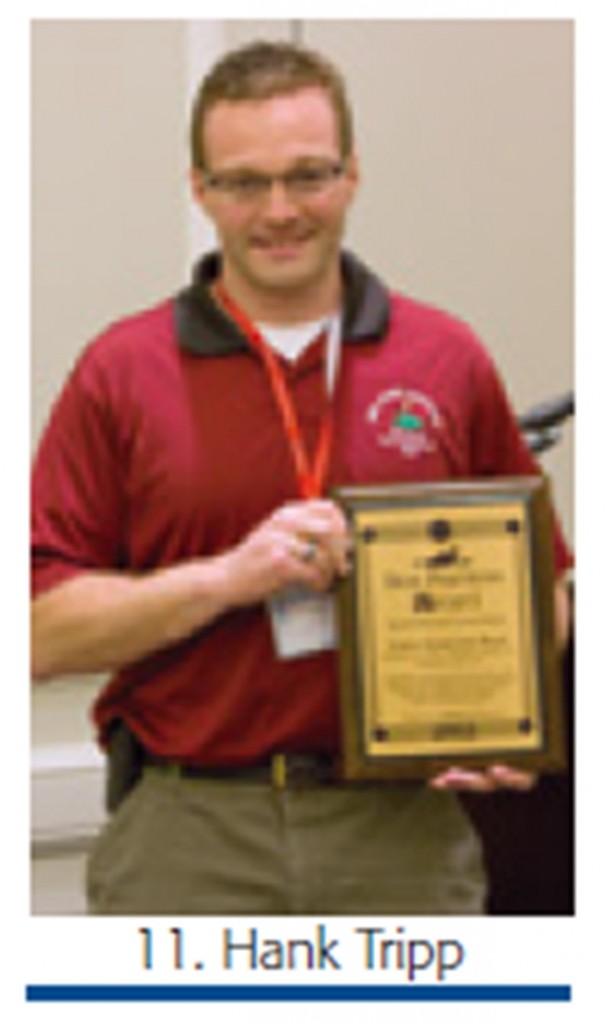 Athens Generating Plant
Installation of drip pans under each gearbox of the plant's air-cooled condenser effectively catches any leaking oil and facilitates visual inspection of the units, eliminating the possibility of negative environmental impact (Fig 11).
Batesville Generating Facility
Modifications to control logic for the plant's DCS to actively monitor ammonia tank level and flow rates, and resulting alarm procedures, significantly reduces the risk of an environmental release.
Klamath Cogeneration Plant
Plant personnel took their ongoing commitment to environmental stewardship to even greater heights by implementing procedures and programs to attain ISO 14001 certification, a comprehensive environmental management standard.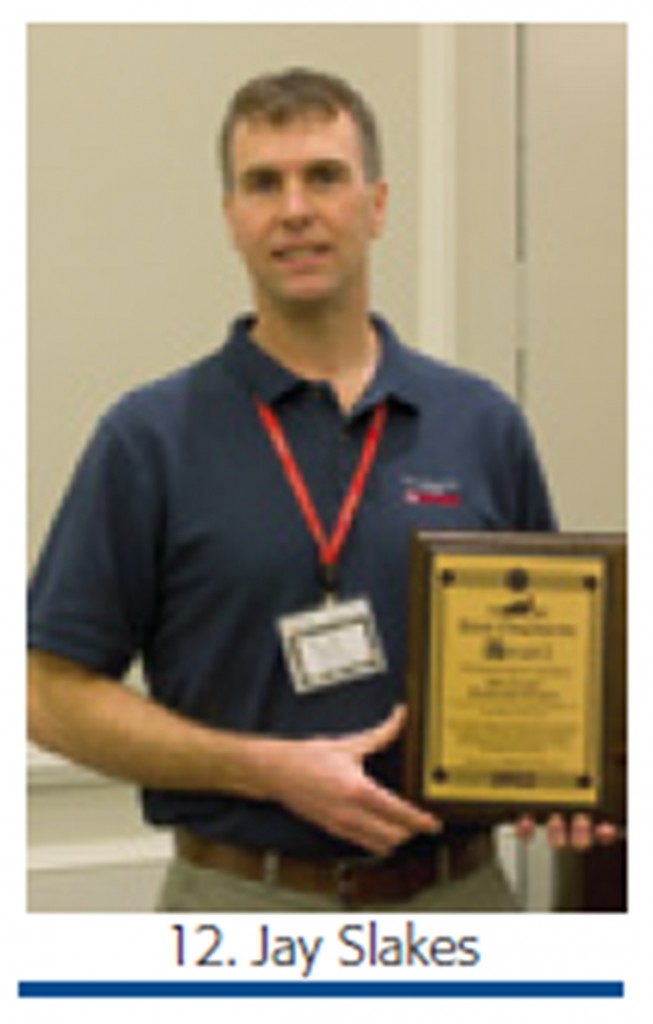 New Covert Generating Facility
Plant staff developed and implemented comprehensive procedures to effectively calibrate and manage gas cylinders for the site's continuous emissions monitoring systems (CEMs) in order to ensure environmental compliance (Fig 12).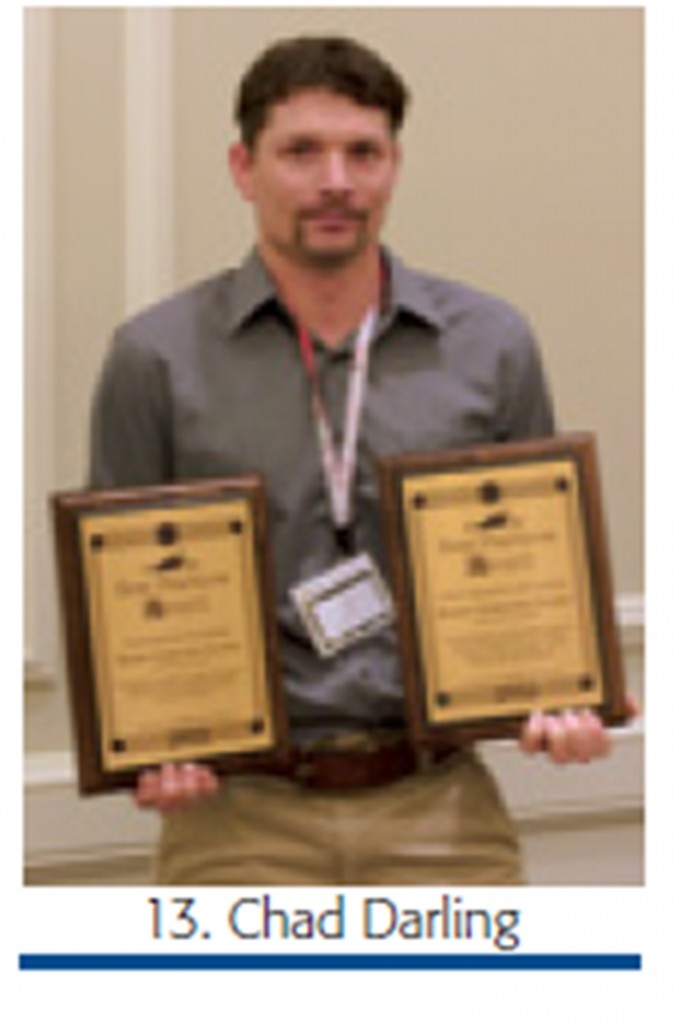 Rokeby Generating Station
Modernization and upgrade of piping, forwarding skid components, and the containment structure for Unit 1's fuel oil system significantly reduce the risk of an oil release (Fig 13).
Safety Equipment & Systems
Central De Ciclo Combinado Saltillo
Inspired by the Japanese poka-yoke (fail-safing) method, plant personnel implemented a safety system for consistent color-coding of chemical containers, reservoirs, and storage areas to mitigate the risk of a chemical mix-up.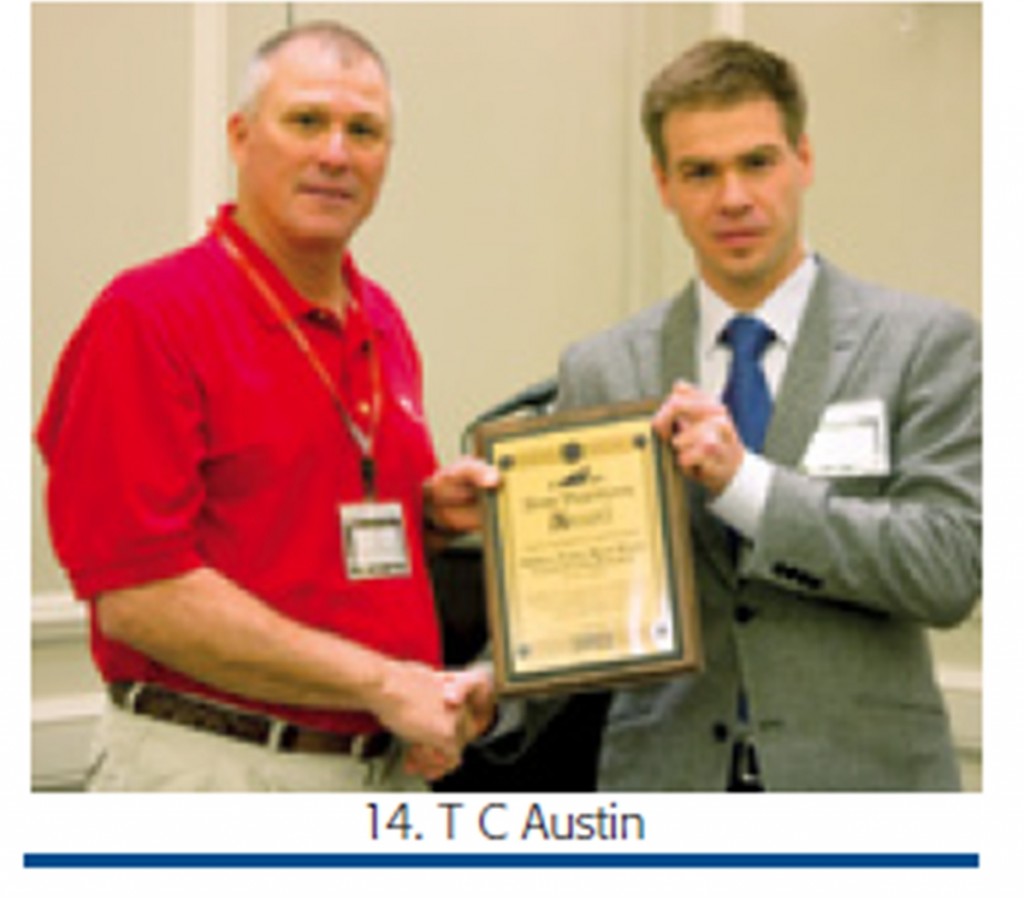 Dupont Sabine River Works Cogeneration Facility
Plant personnel increased safety and productivity by fabricating a removable roof to cover the turbine compartment during outages to protect both workers and equipment from weather-related complications (Fig 14).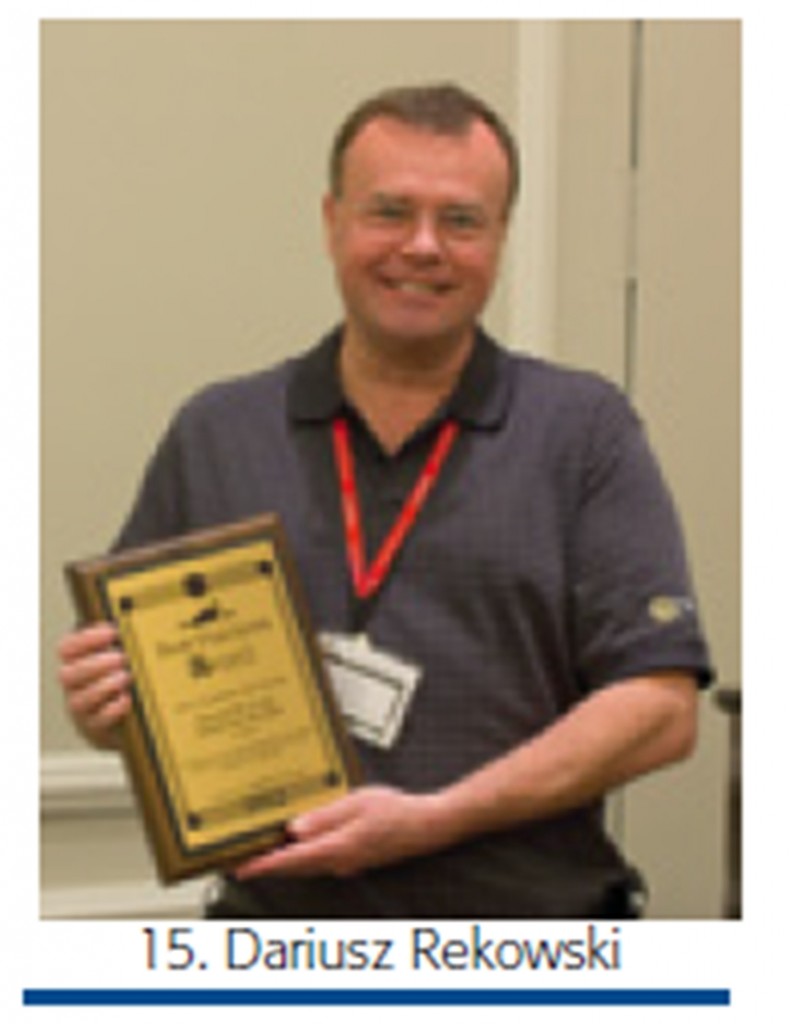 Edward W Clark Generating Station
Installation of access doors and handrails on the turbine compartment roofs allow for safe, timely retrieval of personnel in an emergency (Fig 15).
Rokeby Generating Station
The plant mitigated operational safety issues and reduced outage duration for the combustor systems by installing access steps, a camera system for remote monitoring, and a movable maintenance platform.
Termoemcali
Plant personnel replaced wooden platforms with removable metal platforms on each side of the gas turbine to mitigate occupational hazards while performing maintenance.
Safety Procedures & Administration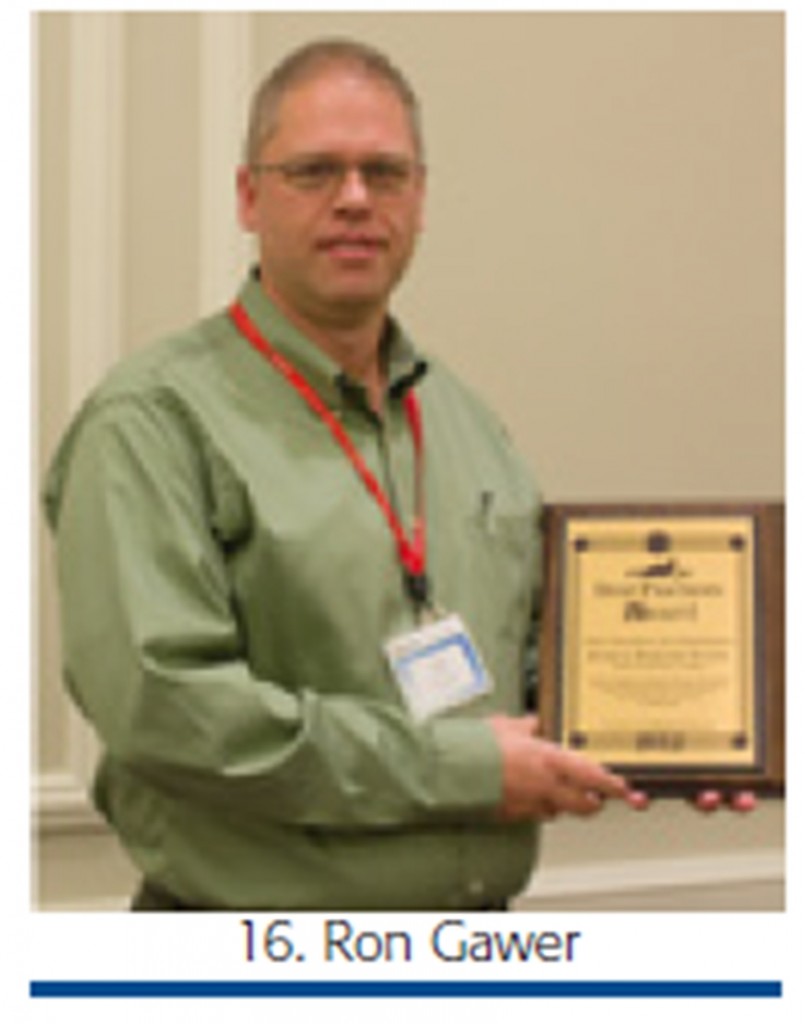 Gateway Generating Station
To keep personnel safe from potential arc flash hazards during switchgear installation, the plant procured a remote-controlled, wireless racking device and developed safety procedures to mitigate risk (Fig 16).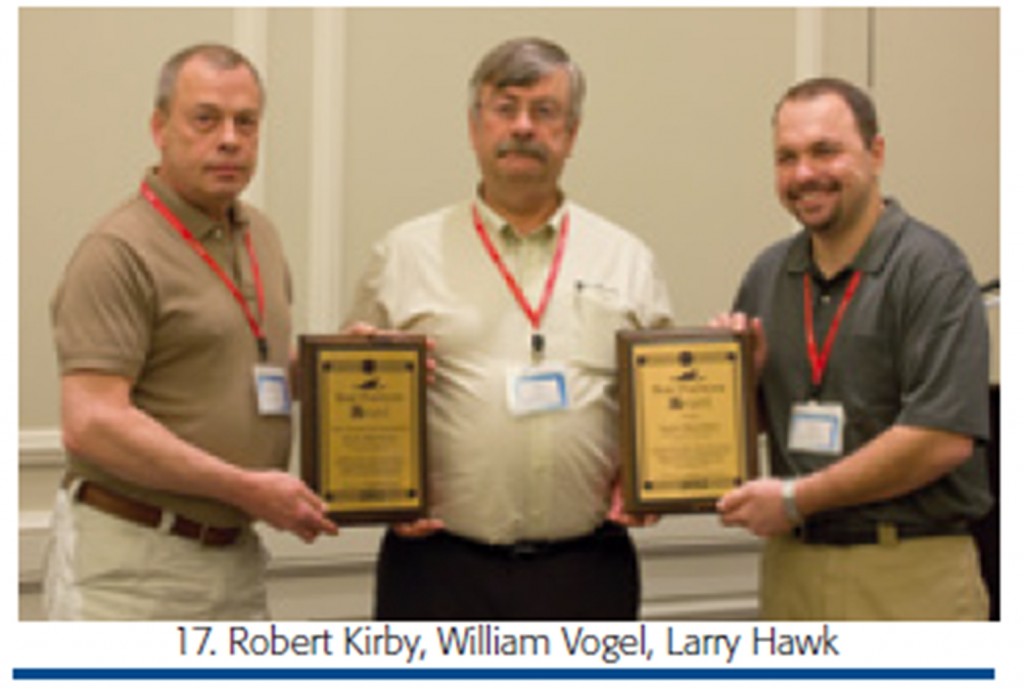 Granite Ridge Energy
Installation of worksite safety permit stations for contractors and employees during routine maintenance and major outages enhances safety by raising awareness of potential hazards and increases efficiency of issuing and collecting permits (Fig 17).
Klamath Cogeneration Plant
The dedication of plant personnel to develop and implement extensive occupational health and safety programs earned the facility OSHA VPP Star status.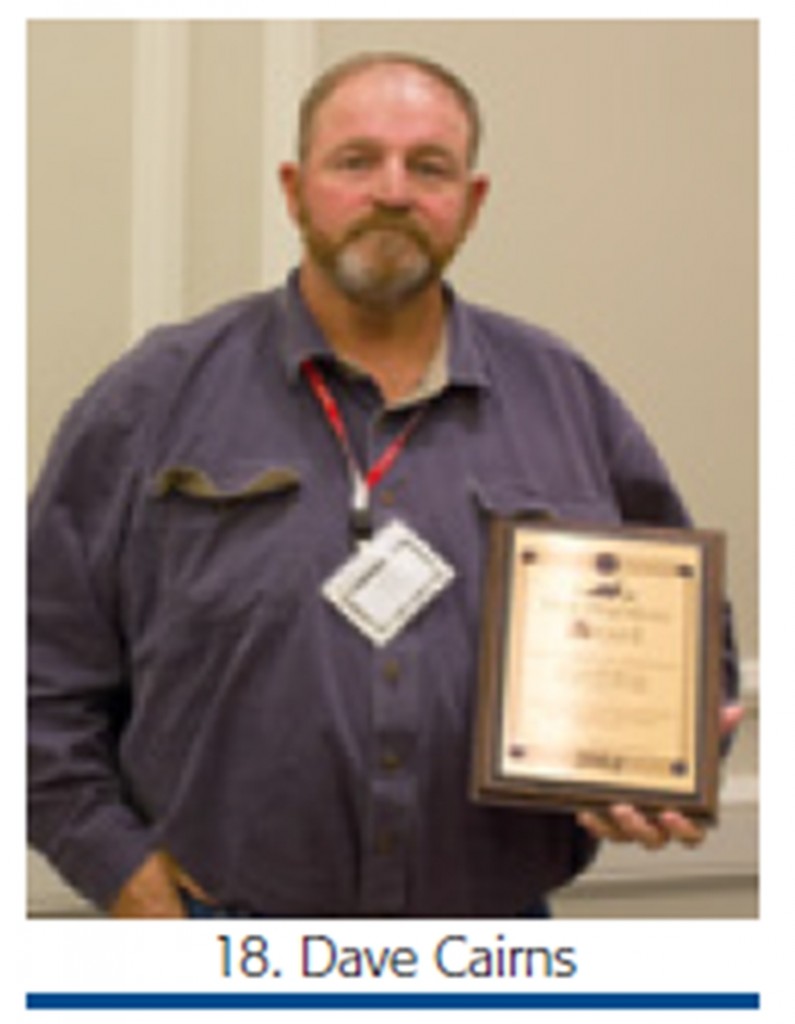 Walter M Higgins Generating Station
Plant personnel used "lessons learned" to develop outage safety procedures to eliminate tripping hazards when entering and exiting the turbine enclosures during maintenance (Fig 18).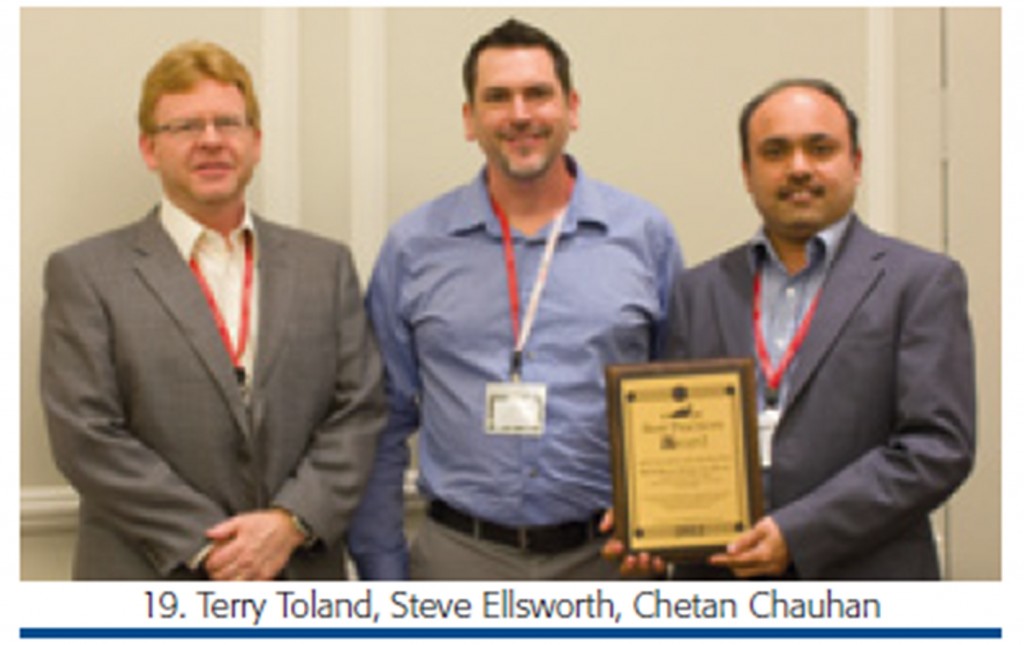 River Road Generating Plant
O&M Plant personnel collaborated to implement area-specific safety risk assessments throughout the plant to enhance hazard awareness for both employees and contractors (Fig 19).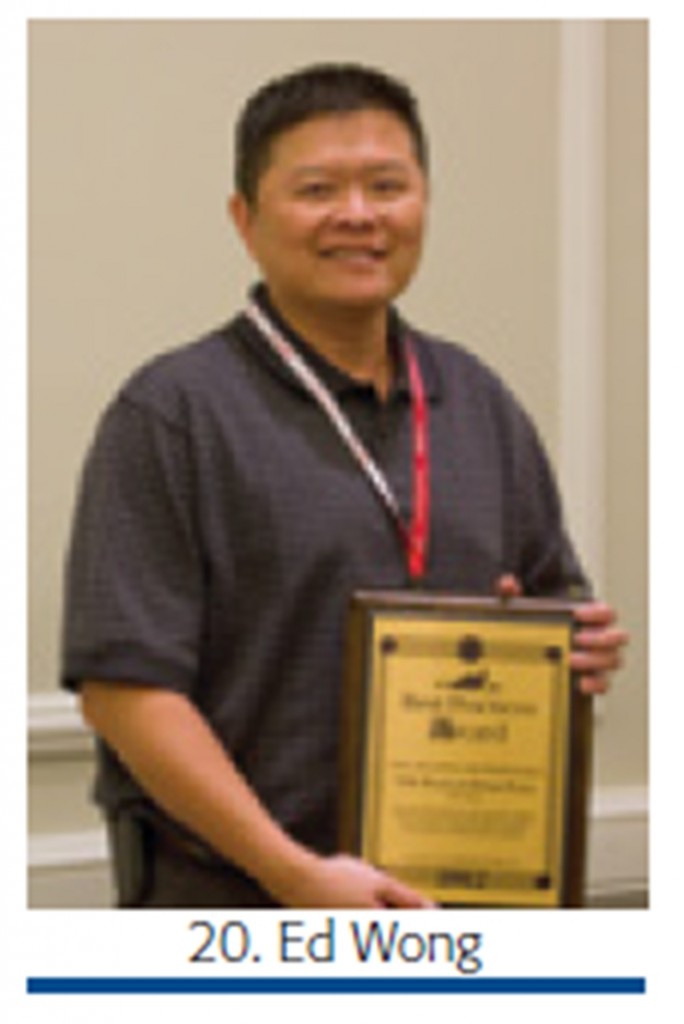 T H Wharton Power Plant
Developed and designed by plant personnel, Hogan's Alley is an obstacle course and competitive program that incorporates real-life scenarios to increase safety awareness through hazard recognition (Fig 20).
Design
Granite Ridge Energy
The plant installed baffles to adjust exhaust gas flow characteristics immediately upstream of the SCR which enabled an approximate 13% improvement in the ammonia/NOx ratio and allows the facility to operate as intended with efficient control over its ammonia usage.