Solutions for Loose Bolts due to Vibration and Exciter Couplings
Thursday, November 12, 2020 @ 3pm and 3:30pm EST
Presentation Synopsis
User will learn about the Nord-Lock wedge locking washer and how our washers help with loose bolts due to vibration. Julie will discuss the design and function of the washers and how they eliminate loose bolts. Steve will discuss the Superbolt EzFit solution and its benefits for bolting.
Key Takeaways for Users
The various solutions Nord-Lock Group offers for the Power Generation industry
EzFit benefits: reduced downtime, accurate radial force, safer installation and achieve preload with handtools
Nord-Lock washer benefits: no more loose bolts, reduced maintenance costs and increased worker safety
Presenter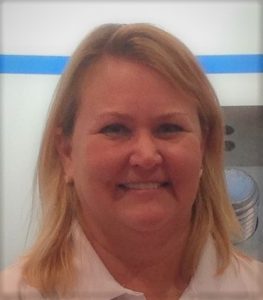 Julie Pereyra, Distribution Manager
Julie Pereyra serves as the Distribution Manager for Nord-Lock Group in the Americas region. She has over 20 years of experience with the Group, and Julie has influenced significant growth in sales of wedge-locking products for the North American Division from 500,000 to over 10,000,000 annually. Julie oversees the management of our Distribution Partners sales and marketing programs nationally. She holds a bachelor's degree in Business Administration & Marketing from Michigan State University, and resides in Fort Lauderdale FL.
Steve Busalacchi, Global Product Manager, Superbolt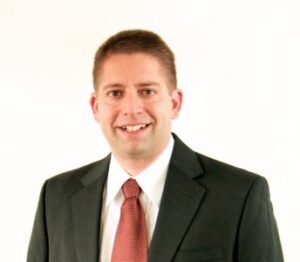 Steve Busalacchi graduated from The Pennsylvania State University in 1993 with a Bachelor of Science degree in Mechanical Engineering. He has been with Superbolt Inc. (part of the Nord-Lock Group) in Pittsburgh, Pennsylvania, USA for over 25 years. Currently serving as Global Product Manager, Steve Busalacchi has been heavily involved in addressing bolting issues and providing solutions to customers.
Contacts
Jeremy Hersom
Sales/Business Development – Power Generation
jeremy.hersom@Nord-Lock.com
561-306-0845
About Nord-Lock, Inc.
Nord-Lock Group is a world leader in secure bolting solutions. The Group offers a wide range of innovative technologies, including Nord-Lock wedge-locking washers, Superbolt EzFit mechanical expansion bolts and multi-jackbolt tensioners, Boltight hydraulic tensioners and Expander System pivot pin replacement technology. With a global sales organization and international partners, the customers benefit from bolting expertise and the optimum solution for any bolting challenge.
Products and Services
Nord-Lock wedge locking washers
Superbolt mechanical tensioners
Boltight hydraulic tensioners
Expander pivot pin replacement system
White papers, spec sheets, brochures
Address
1200 Clifford Ball Drive
Clinton, Pennsylvania 15026
United States