Empowered staff, technology underpin top plants
Top plants don't just happen. They are a product of teamwork among groups of talented individuals responsible for design, construction, operation, and maintenance—people who take nothing for granted, question everything, and give full professional and personal commitment to the tasks at hand. The companies, employees, and technologies contributing to the success of the three generating stations named the CCJ's 2012 Pacesetter Plants were saluted by the Combined Cycle Users Group (CCUG) in mid-October at a special luncheon hosted by the organization at its annual conference in Orlando.
Ontelaunee Energy Center
Dynegy Power LLC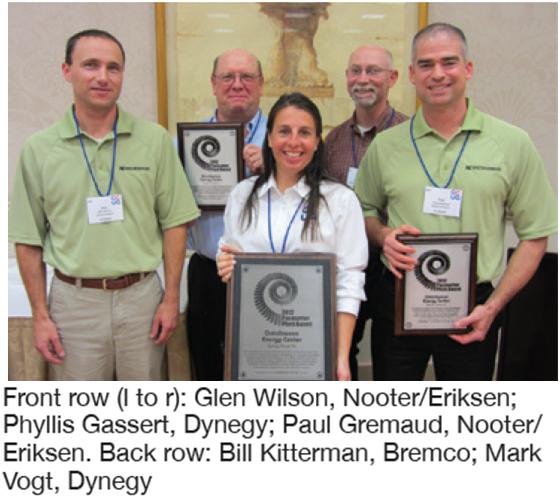 For upgrading the design of base-load heat-recovery steam generators to meet new requirements and completing, on schedule and within budget, improvements requiring more than 20,000 craft hours during a six-week outage, which also included a steam-turbine overhaul. Close cooperation among OEM, contractor, plant, and corporate engineering were critical to success.
Industry partners: Bremco Inc, Nooter/Eriksen
Access the article: Teamwork brings major HRSG repair project in on schedule, at budget
Carl J Eckhardt Heating & Power Complex
University of Texas at Austin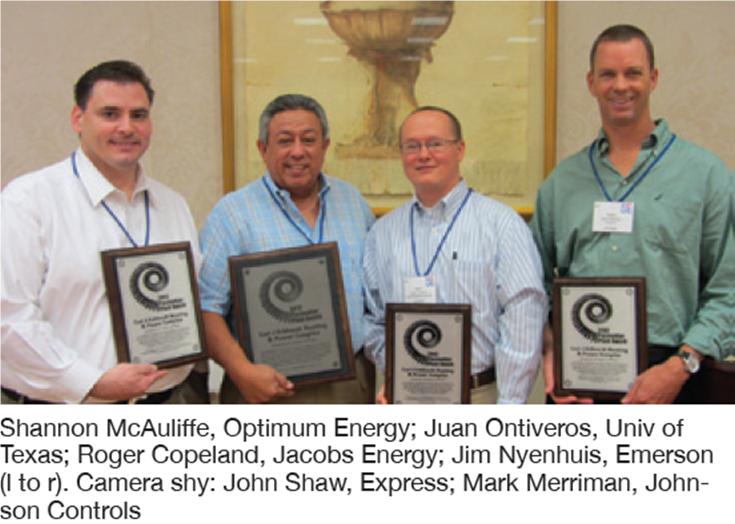 An unyielding commitment to reduce energy consumption has slashed carbon emissions to 1977 levels and fuel use to that of 15 years ago when the campus was half its current size. Sound engineering, dedicated plant personnel, state-of-the-art energy management software, and use of the most efficient equipment available were critical to success.
Industry partners: Emerson Process Management, Express Integrated Technologies LLC, Jacobs Energy & Power Solutions, Johnson Controls Inc, Optimum Energy LLC
Access the Article: Optimization programs pay big dividends for campus utilities
Northern Indiana Public Service Co
Sugar Creek Generating Station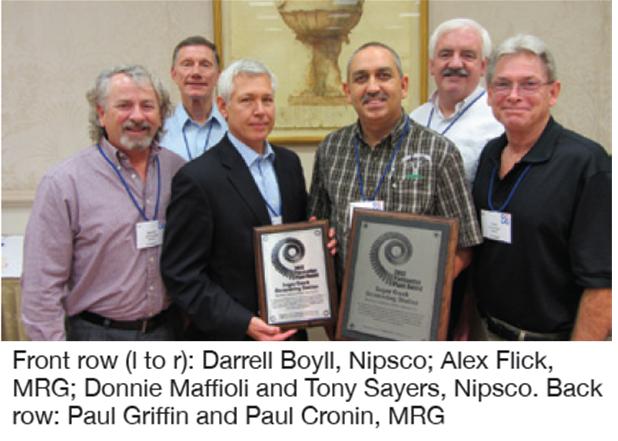 For delivering on the promise of operational improvements at a combined-cycle plant, already having an enviable equivalent-forced-outage rate, using state-of-the-art knowledge management tools and techniques anchored by reliability-centered maintenance and operations.
Industry partner: MRG Inc
Access the article: Low gas prices dramatically shift facts on the ground