1. Corona In High Voltage Stator Coils
2. High Voltage Generator Stator Ground Insulation Repairs
Thursday, December 3, 2020 @ 2pm EST
Presentation Synopsis
Part 1 discusses stator bar insulation voltage grading systems, what they are, what they do, how they work and why. Part 2 discusses stator ground insulation repairs, potential locations of repairs, their expected longevity and risks.
Key Takeaways for Users
While each coil vendor has its own design, these basic principles are the same for all. While this information focuses on basics, it can be a helpful update for veteran engineers, especially if not EEs, and a useful addition to the professional toolkit for others who are earlier career or less familiar with generator issues.
Presenter
Howard Moudy, Director of Operations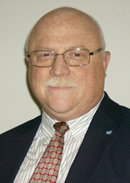 Mr. Moudy has over 36 years in customer service and business management in the electrical apparatus industry in maintenance, repair and overhaul and the manufacturing sectors, specializing in generators and motors. He is responsible for overall management and supervision of NEC's service Operations including customer assistance and project support, including NEC's Generator Assessment Services group. Co-Authors include Dr. Aleksandr Khazanov, Senior Electrical Engineer and Manager of Research & Development and Dr. Anna Gegenava, Manager of NEC Research & Development Lab. Gary Slovisky, Director of Field Services. Additional contributions by Fred Dawson, Director of Engineering.
Contacts
Steve Jeney
VP Sales & Marketing
sjeney@national-electric-coil.com
614-580-9306
Howard Moudy
Director of Operations
hmoudy@national-electric-coil.com
724-787-4967
Bill Harris
Field Services Manager for Rotating Equipment Services
bharris@national-electric-coil.com
614-4647065
Russell Chetwynd
Service Manager
rchetwynd@national-electric-coil.com
949-939-3307
Eddie Yates
Service Manager
eyates@national-electric-coil.com
225-588-5322
About National Electric Coil
Few non-OEM companies have serviced the Power Producing Industry for as long as National Electric Coil. In continuous operation since 1917, NEC grew up with the industry — initially servicing the mines in Bluefield, West Virginia — evolving in its first 30 years to a full-scale manufacturer and installer of stator and rotor windings for generators and high-voltage motors.
Since the late 1940s, NEC has expanded its product lines into the engineering and manufacture of coils for the very largest power generating units. We manufacture replacement windings and repair any generating unit, from the smallest air-cooled machines to the biggest water-cooled fleet leaders. And we are proud to serve the power generation industry, providing generator owners with an alternative to the OEM for their repair, retrofit and upgrade needs.
NEC customers include public utilities, investor-owned utilities (IOUs); public power producers, including, municipalities, public utility districts (PUDs) and retail and wholesale cooperatives (COOPs); independent power producers (IPPs) and non-utility generators (NUGs); industrial co-generators and combined heat and power generators (CHPs).
National Electric Coil, headquartered in Columbus, Ohio, provides manufacturing and services from its Columbus, Ohio and Brownsville, Texas locations. The company has small business status under NAICS 335312, Motor and Generator Manufacturing. Both locations also have HUB Zone status.
Products and Services
NEC is a specialist in-plant and on-site repair and upgrade services for generators and rotating exciters, as well as an experienced winding manufacturer, NEC offers expertise and a "Total Generator Solution" for generators of all makes and sizes, with windings for both stators and rotors. NEC also has a full-service engineering staff available for failure analyses, testing, uprates and replacement component design, and fully-equipped facilities and field services ready to address the needs of any generator maintenance, repair or overhaul project. NEC utilizes ISO 9001-certified Quality Management Systems.
Website
www.national-electric-coil.com
Address
800 King Avenue
Columbus, Ohio 43212
United States