Western Turbine Users Inc, the world's largest independent organization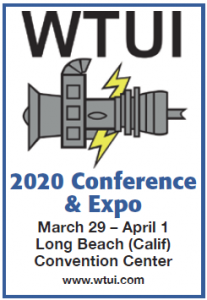 of gas-turbine owner/operators, celebrates 30 years of service to the industry at its 2020 Conference and Expo, March 29 – April 1, at the Long Beach Convention Center. If you're involved in the specification, installation, management, operation, and/or maintenance of one or more aeroderivative gas turbines manufactured by General Electric Co (LM2500, LM5000, LM6000, and LMS100) plan to attend.
You will not be disappointed; this meeting has it all, including the following:
Presentations by the OEM and its authorized service providers (ASPs) on shop findings and solutions.
Experience with upgrades to boost output, availability, and/or reliability, and to reduce emissions.
Technical presentations by consultants and third-party parts and services providers invited by the organization's leadership team.
Open discussions in user-only sessions that provide insights you'll find valuable for improving the performance of your engines.
Access to the industry's top technical talent on the exhibit-hall floor for one-on-one aero-engine problem-solving—free consulting!
As you read through this report, keep in mind that it has a three-fold purpose:
Present the technical agenda for the 2020 meeting to pique your interest.
Update the organization's 25-year historical profile published in 2015.
Review the highlights of the 2019 conference, which speak to WTUI's value to owner/operators.
President's welcome message
On behalf of the board of directors, officers, breakout-session chairs, and support staff, welcome to the 30th anniversary of the Western Turbine Users conference.
In the late 1980s, a handful of brave investors purchased some early model LM2500 and LM5000 gas turbines for service in California. Their operations and maintenance personnel quickly realized the common issues and advantages of the LM engine, gathering in small groups to compare experiences and provide solutions to present to the OEM.
Western Turbine Users was born. Incorporating in 1990, the small group of plant representatives grew to 50, doubled to 100, then 500, and now is over 1000 members strong. Be proud to associate with our organization's legacy, rich history, and worldwide influence as you collaborate with other industry professionals. Little did our predecessors imagine their forethought would result in something as meaningful, relevant, and influential as WTUI.
Join me in celebrating 30 years of the evolving General Electric aeroderivative gas turbine industry. Users like you have challenged equipment suppliers to improve their products, as we demand new uses and extend the lives of our gas turbines and all support equipment. As a WTUI member, your conference contribution is the root to our success. You are a vital element of the volunteer organization as we move forward.
Chuck Casey
President, WTUI
Utility Generation Manager
Riverside Public Utilities
2020 program
The format for Western Turbine meetings has been the same for at least a couple of decades, save a few tweaks over the years. One reason: It works! The proof: Attendance has grown from 130 in 1991, the first meeting following incorporation of the organization, to more than 1000 today. In fact, registration at the last five meetings (2015-2019) has averaged more than 1050 attendees. With relatively few exceptions, anyone who is anyone in the LM (for land and marine) aero community participates.
Another reason for the loyal following: The organization has never strayed from its original mission—to provide members a forum for the exchange of technical O&M information and experience to improve the reliability and economic viability of LM series powerplants. Thus, there is a logical transition of knowledge gained from one meeting to the next.
There have been suggestions over the years to expand conference coverage to aeros made by others—Siemens and Mitsubishi (Pratt & Whitney), for example. But the prevailing view has been that would dilute the content valued by the attendee base. Likewise, there have been suggestions to expand the program from its 2.5-day format (plus Sunday), but that was not considered productive.
Sunday, March 29
Two social events start the day, allowing early arrivers to catch up with veteran colleagues and meet first-timers. WTUI's annual golf tournament will be conducted at the Skylinks at Long Beach Golf Course beginning at 7:30 a.m., the bowling tournament at Cal Bowl starting at 10:00 (details in the Special Events sidebar). Both are fun and a good way to relax before the gavel launches the official start of the meeting on Monday morning.
Conference registration opens at 2 p.m. in the Convention Center Promenade Lobby. If this is your first Western Turbine meeting, think seriously about attending the conference familiarization session in Promenade 102A at 3:30. Participation will enable you to extract maximum value from the meeting.
Highlights of information typically shared by the session leader are presented below. In 2020 that person will be Andrew Gundershaug of Calpine Corp, who served as the LM6000 track chair for the last five years.
WTUI history, organization, members of the leadership team, and how the conference is conducted.
A short course on meeting etiquette.
Knowledge you can expect to gain from the Monday, Tuesday, and Wednesday sessions.
Thumbnail histories of the LM2500, LM5000, LM6000, and LMS engines and their applications.
How LM engines work.
Key components of LM engines and their purpose.
Engine terminology and acronyms. This is particularly important because presentations and floor discussions rely on "code"—such as HPTN for high-pressure turbine nozzle. You can find a listing of the most common acronyms in the sidebar included with this report. The same list will be in the pocket guide prepared for WTUI attendees by CCJ editors and available at the registration desk.
The last event on Sunday's program, and the most important, is the opening of the exhibit hall in the Convention Center at 5:30 p.m. The exhibitor-sponsored welcome reception, open to all registered attendees and spouses/guests, provides an opportunity to visit with consultants and suppliers of products and services critical to your plant's performance. The exhibit hall remains open until 8:30; it will reopen at 7 a.m. Monday and Tuesday. In sum, the exhibit hall will be open 21 hours during the conference—more than enough time to visit with any company of interest.
Find special sessions and events scheduled for Monday and Tuesday in the Special Events sidebar.
Monday, March 30
The first morning of the formal meeting is important for the perspective it provides on the world of LM engines. Presentation times and locations are in the Technical Program sidebar.
Mike Raaker, WTUI's ambassador and historian, will be the first to the podium with a review of the organization's accomplishments and contributions to the success of LM engines over the last three decades— this being a major anniversary year. There will be no "fake facts," to be sure, with LM pioneers Conference Executive Director Wayne Kawamoto, Consultant Brian Hulse, SPS CEO Sal DellaVilla, SJ Turbine President Steve Johnson, Consultant Mark Axford, and WTUI VP Jim Bloomquist in the audience and listening to Raaker's presentation.
WTUI President Chuck Casey will follow Raaker with housekeeping items, safety message, introduction of the leadership team, Treasurer Wayne Feragen's financial report to the membership, nominations for new directors, and his vision of the future for gas turbines.
Presentations by representatives of the Authorized Service Providers (ASPs formerly known as depots) are next. Understanding what Air New Zealand Gas Turbines, IHI, MTU, and TransCanada Turbines have in the way of experience and shop capabilities will help you make the optimal overhaul decisions going forward.
ANZGT last year discussed its maintenance and overhaul capabilities as a GE-approved Level I to IV shop for LM2500 and LM5000 engines, working out of the company's facilities at Auckland International Airport—accessible from anywhere in the world. A full range of support services—including plasma spray, welding, machining, and NDT—are available onsite. The company has two 24/7 teams of field-service technicians—one in Auckland, the other in Bakersfield, Calif—equipped to perform engine inspections, hot-section change-outs, top-case removals, and trim balancing.
IHI's GM of gas-turbine business, Yasuhiro Inoue, discussed the company's aftermarket services, powerplant engineering capabilities, and SCRs for gas-turbine applications. The SCR portion of Inoue's presentation talked about IHI's vertical reactor design based on its successful product for conventional boilers, which was said to be advantageous for sites with space restrictions. An SCR improvement example outlined the process IHI uses to boost NOx removal efficiency, beginning with gas sampling and inspections and a work plan for customer evaluation.
Inoue closed with several slide showcasing IHI's integrated solutions, including solar power systems and battery storage and a controls package.
MTU Power's presentation focused on its shop expansion and the addition of liquid-fuel test capabilities. The company's marketing theme, "We are global and close to you," introduced attendees to MTU's various service centers in Europe, North America, South America, Africa, Asia, and Australia.
Most active of the facilities in 2018 were the Level IV shop in Berlin with 864 employees, which recorded 346 visits, and the Level II shop in Dallas with 18 employees, which recorded 182 visits. An LM2500+G4 DLE overhaul for a Texas university was one of the company's 2018 highlights.
TransCanada Turbines traditionally focuses its presentation on the company's safety record. Last year was no different. Its safety management system, anchored by OHSAS 18001 certification and more than two-score internal safety-related policies, earned TCT the silver badge in Canada's Safest Employers program in the oil and gas category. In sum, 31 companies from across Canada were honored in 13 categories.
TCT has the only shops authorized by both GE and Siemens to work on LM6000, LM2500 and LM2500+, RB211, and Avon engines. It has facilities in nine locations: Canada, US (Bakersfield, Calif, and Houston), Scotland, Khazakstan, Abu Dabhi, Singapore, and Australia. Field-service training and capabilities were also described.
GE also had some facetime with attendees during the morning session. Presenter Martin O'Neill, GM of the aero product line in the company's power services group, provided some feel-good highlights on the OEM's Gas Power segment while providing an overview of its network of global service centers.
Perhaps surprising to some attendees was the depth of GE's repowering experience, which goes beyond the LM fleets and includes the company's Frames 5 and 6, Siemens SGT600 and SGT700 engines, and Rolls-Royce Avon, Olympus, and RB211 engines
Authorized users have access to more detail on ASP and GE capabilities on the user group's website. Sign up today.

Enter Axford. A highlight of every Western Turbine meeting is Houston-based Consultant Mark Axford's "Worldwide Gas Turbine Business Update," including his predictions of future orders. Axford's connection with gas turbines spans more than four decades and his affiliation with WTUI goes back to well before the organization's incorporation.
As the sun set on the 1970s, Axford was selling Allison gas turbine/generator sets and compressor sets for Stewart & Stevenson, which also was a GE-authorized "packager" of nominal 20-MW LM2500-powered gensets. The company sold its first LM2500 packages in 1981 for an offshore platform and won its first US order in November 1982.
The latter package was installed in 1983 at the Hawaiian Independent Refinery Inc, where WTUI's Kawamoto, then in his 20s, had general responsibility for the multi-fuel unit. After GE bought S&S's turbine business in early 1998, Axford launched the consulting firm that bears his name. He likely is the most recognizable non-user at Western Turbine meetings.
The focus of Axford's presentations has shifted since the 25th anniversary meeting from order stats and projections to industry changes and their potential impacts on electric supply business and gas turbine O&M. Time-challenged attendees have found this format particularly valuable for keeping them current on subjects outside their normal purview. At the last two meetings, Axford provided valuable perspective on the following industry headlines, among others:
Big layoffs in the power-generation ranks of both Siemens and GE.
Emergence of battery storage.
US shift to larger combined cycles and away from medium-size gensets.
Focus of OEMs on high efficiency.
Impact of oil prices on gas-turbine operations.
Success of medium-speed recip-engine gensets in the 5-MW-and-above market.
Impact on solar and wind subsidies—specifically investment tax and production tax credits—on gas-turbine sales.
LNG exports and their positive impact on the gas-turbine market.
Electric vehicles and their potential disruptive impacts on the automotive, oil, and electricity markets.
Possible GE restructuring impacts on gas-turbine operations.
Mitsubishi Hitachi's challenge to GE in the business of very large gas turbines.
Integration of gas turbines and batteries.
Pockets of opportunity for gas turbines in the US and worldwide.
Future business. The impacts of must-take renewables, wholesale closing of coal-fired stations, evolving nature of grid operations, etc, have made it very difficult, perhaps impossible, to predict with a high degree of confidence orders for new gas turbines. Before the 25th anniversary meeting you could pretty much "bet the farm" on Axford's predictions of new business.
Since then it has been challenging. Examples: He predicted 2016 orders for gas turbines larger than 10 MW would be down 10% (capacity basis) both in the US and worldwide compared to 2015. The actuals: US down 30%; worldwide down 14%. For 2017, Axford thought US orders would be up by 10% and worldwide down 10%. The actuals: US orders off 36%, worldwide down 28%. For 2018, he figured both the US and the world would be down by 10%. US orders were off 27%, the world off 13%.
Thus, gas-turbine orders have now dropped year over year in both the US and worldwide for three consecutive years. At last year's Western Turbine meeting Axford predicted 2019 orders would be down by 10% in both the US and worldwide. He will announce the actual figures during the general session shortly after taking the podium at about 10:45 Monday.
Axford's current format of analyzing industry events doesn't mean you don't get the stats craved by some attendees, it just means the baton for this information has been passed to his colleague Tony Brough, PE, president of Dora Partners & Company LLC, who maintains a database of the nearly 38,000 gas turbines rated 1 MW and above installed worldwide (as of Jan 1, 2018). Brough held responsible positions at GE Aeros and Rolls Royce for more than 20 years before starting Dora Partners in 2007. His insights, like Axford's, are illuminating.
At 2:30 Monday afternoon, after lunch and free time in the exhibit hall, the technical program begins in earnest with three-hour sessions dedicated to the LM6000, LM5000, LM2500, and LMS100 engines conducted in parallel. Discussion leaders for these sessions, respectively, are Dave Fink of Southwest Generation, Perry Leslie of Yuba City Cogeneration, Garry Grimwade of Riverside Public Utilities, and Steve Worthington of Arizona Public Service.
The meeting's premier social event, Monday Night Reception, follows at 6:30, with three hours set aside for dinner, entertainment, and time for casual networking.
Tuesday, March 31
The Breakout Sessions for each engine continue after breakfast the following morning at 8:00. For the first 90 minutes, only users are allowed into the meeting rooms. Representatives of GE and the ASPs can participate in the sessions after the break, from 10:00 to noon.
Following lunch and presentation of WTUI's recognition awards, plus the Turbine Inlet Cooling Assn's annual excellence awards for implementing inlet cooling solutions, you have time for a last spin around the exhibit hall, which closes at 2:30. Nine special hour-long technical presentations close out the afternoon with three topics presented in parallel at 2:30, 3:30, and 4:30. Details are in the Technical Program sidebar.
Wednesday, April 1
Breakout Sessions for each engine continue, as they did Tuesday, at 8:00 after breakfast. The sessions run until the break at 10:30. GE's traditional hour-long new products update follows at 10:45. Fifteen minutes are allowed for final comments from the WTUI leadership. The meeting ends promptly at noon.