Western Turbine's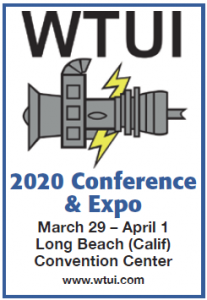 leadership team consists of the officers, directors, breakout-session chairs, and support personnel who plan and execute the world's largest and most comprehensive technical meeting on GE aeroderivative engines for electric power production, gas compression, and ship propulsion. The thumbnail bios below glimpse the careers and accomplishments of the people in this army of volunteers who dedicate hundreds of hours of personal time annually to keep you informed on engine technology, operation, and maintenance.
A quick read will give you confidence that the material presented by owner/operators, the OEM and its authorized service providers, and independent third-party providers of products and services is important and conducive to your success. Participation in WTUI meetings will help you manage your plant in a manner that maximizes revenue, efficiency, and availability/reliability, and minimizes pollutant emissions—all while maintaining the highest degree of safety.
The entire leadership team is expected to participate in the 30th anniversary meeting in Long Beach and be available to provide guidance and direction on any technical issues that you might have. Access to this knowledge warehouse alone is worth the price of admission.
Officers
Chuck Casey, president, is utility generation manager for Riverside (Calif) Public Utilities, which serves 280 MW over 110,000 electric residents and business customers with an LM2500-powered combined cycle, four LM6000 peakers, and four GE10B1 peakers. He has 33 years of generation experience—specializing in plant construction and commissioning, and regulatory compliance.
Before joining Riverside in 2004, Chuck was a plant operator, I&E technician, plant manager, and consultant for Stewart & Stevenson, GE, and PurEnergy. He began his career as a nuclear technician on US Navy fast attack submarines.
Chuck was elected president of WTUI in 2013. During his 19 years with Western Turbine, he has been LM6000 session chair, secretary, exhibit hall manager, and a member of the board of directors.
Jim Bloomquist, VP, served as a WTUI board member before being elected one of the organization's vice presidents. He has more than 40 years of experience with Chevron and is a subject-matter expert specializing in major electrical power systems and process and gas-turbine cogeneration facilities. Jim currently leads the electrical engineering team for Chevron's California San Joaquin Valley Business Unit, an upstream oil producing company.
Bill Lewis, VP, is operations manager at a 1000-MW combined-cycle facility in western Pennsylvania. Previously, he was plant manager for a 700-MW combined cycle in the same region, and plant manager of PPL Generation LLC's Lower Mount Bethel Energy LLC. Earlier, he was responsible for PPL Generation's simple-cycle peaking gas turbines in Connecticut, Pennsylvania, and Illinois. Lewis served six years in the US Navy as a gas-turbine specialist, rising to the rank of petty officer first class before taking a shore-side job.
David Merritt, VP, is COO for Kings River Conservation District (KRCD), a California Public Agency. David directs power resources and development, Kings River flood operations and maintenance, environmental/fisheries, and grant programs. Prior to KRDC, he worked for GWF Power Systems/GWF Energy LLC, a California independent power producer, for 19 years as part of the management team overseeing nine assets. David was honorably discharged from the US Navy, having served in the aviation field. He holds a BA and Organization Leadership certification from UC Irvine.
Ed Jackson, VP, is plant manager of Missouri River Energy Services' Exira Generating Station in Brayton, Iowa. His gas-turbine experience includes Allison 501s, Solar Centaurs, LM2500s, and LM6000s. Previously he was a combined-cycle plant supervisor at Maui Electric Co and a field-service and commissioning engineer for Stewart & Stevenson. Jackson spent eight years in the US Navy as a GT systems technician (electrical).
John Hutson, VP, is plant manager of the Orange Grove Energy Center in San Diego County, operated by NAES Corp for J-Power USA. He has 26 years of power-generation experience: six in the US Navy, four in large frame units, 12 in GE aero engines, and four years in landfill-gas generation. John has managed O&M for both LM2500 and LM6000 engines. He has a BS in Nuclear Engineering Technology from Thomas Edison State College and an MBA from the University of Connecticut.
Wayne Feragen, treasurer (and board member and webmaster), is senior West Coast plant manager for Noresco, currently responsible for powerplants in Colton, Calif, and San Diego. Wayne has over 31 years of powerplant experience: six in the US Navy as a gas-turbine electronics technician first class, nine running LM2500 combined-cycle plants for Newark Pacific Paperboard and Sunlaw Energy Partners, and 16 years managing an LM6000 plant and a Fairbanks Morse reciprocating-engine combined cycle for Noresco. Wayne holds a BS in Information Systems and an Associate Degree in International Business from American Intercontinental University Los Angeles. Wayne has served as WTUI's treasurer for one year, as a board member for the last two years, and as webmaster for the last 13 years.
Jermaine Woodall, secretary, is a manager of utilities and fleet services for the Port of Long Beach. He has worked in various powerplant settings comprised of peaking units, combined cycles, and renewables (solar and bio-gas). Jermaine brings 19 years of industry experience to WTUI, gained in positions such as IC&E technician, generation supervisor at area peaker plants in Southern California, and plant manager at a major utility. He also served in the US Navy for 10 years as an aviation electrician's mate. He is an alumnus of the University of Phoenix; academic achievements include Master's Degree in Business Administration and BS in Management with a minor in electronics.
Mike Raaker, historian/ambassador. What do diapers, toilet paper, jet engines, and WTUI have in common? Mike Raaker. He started his career at Procter & Gamble, assigned to install a cogeneration plant at the company's towel and tissue plant in Oxnard, Calif. The LM2500-powered facility would keep Mike busy for the next 30 years and lead to his, and wife Charlene's, participation in WTUI.
Board of Directors
Andrew Gundershaug, board member, is the general manager for Calpine Corp's plants in northern California. Previously, he held various other positions at those generating assets—including operations manager, maintenance manager, DCS technician, and IC&E tech. Andrew has been with Calpine since entering the industry in 1998 as IC&E tech at the Watsonville Cogeneration Plant, following graduation from UC Santa Cruz. He currently serves on the WTUI board and as the discussion leader for the Sunday afternoon "Welcome to WTUI/Conference Familiarization" session. Earlier he chaired the LM6000 breakout session for five years and the LM5000 breakout session for three years.
Rob Nave, PE, board member, is the plant engineer for Procter & Gamble's largest manufacturing plant, located in Mehoopany, Pa. He has been responsible for major maintenance on P&G's Oxnard LM2500 and LM6000. Nave also has been involved in the maintenance, cost forecasting, and technology transfer and training on Mehoopany's W251B12, as well as the front-end engineering, funding justification, and procurement and installation of the Rolls Royce Trent 64 at that location. He has been the cogeneration leader for P&G since 2002. Following graduation from West Point, Nave spent six years in the US Army. He is a licensed professional engineer in Pennsylvania.
Alfred VanHart Jr, board member, is maintenance manager for PSEG Power LLC's peaking generating stations. He joined the company as a jet engine technician in 2004 after retiring from the USAF with 20 years of service as an aerospace propulsion master craftsman.
Al's propulsion background includes the PWTF-33, GETF-39, GECF6-50c, GEF-110, 7EA, and LM6000 PC. Starting at PSEG he was assigned to the turbine shop, rebuilding and maintaining the peaking fleet which consisted at that time of 96 FT4s, five 7EAs, and eight LM6000s.
Al was promoted to generation supervisor in 2007, plant engineer in 2010, and work control/CTE manager in 2012. In 2016 he became engineering/technical manager/PSA contract manager for the peaking division, now equipped with five 7EAs and 17 LM6000s. Promotion to maintenance manager followed.
Dennis Johnson, board member, works for DGC Operations LLC as the plant manager at Sentinel Energy Center. Previously, he was the I&C program manager overseeing all DGC–operated assets on the West Coast—nine LM6000s and Sentinel's eight LMS100s.
Earlier, Johnson worked as an IC&E technician at EG&G Defense and as a licensed industrial journeyman electrician at TOCDF—a specialized de-militarization facility. His 10 years of experience with GE aeros is the latest chapter in Johnson's 29 years of professional experience in the power industry.
Paul Park, board member, is maintenance manager at Chugach Electric Assn's Southcentral Power Plant—a 3 × 1, LM6000PF-powered combined cycle (COD 2013) in Anchorage, Alaska. Paul has managed the small projects, modifications, spare-parts inventory, craft training, and PM planning to assure SPP a long service life. Earlier, he spent nine years at Golden Valley Electric Assn in Fairbanks where he was project engineer for construction, startup, and operation of an LM6000PC-powered 1 × 1 combined cycle and of a remote 24-MW wind farm.
Todd Kutz, board member, is plant manager for Southwest Generation at the Pio Pico Energy Center in San Diego. He has more than 30 years of generation experience. Before starting and commissioning Pio Pico, Todd was a plant operator, O&M manager, and plant manager for Cogentrix and NAES Corp. He began his career as a nuclear mechanical operator on US Navy fast attack submarines, serving for over 11years. Todd has a BA in Management and Communications from Concordia University (Wisconsin).
Wayne Feragen, board member, serves WTUI in three capacities—as treasurer, board member, and webmaster. Find his biog in the officers section immediately above.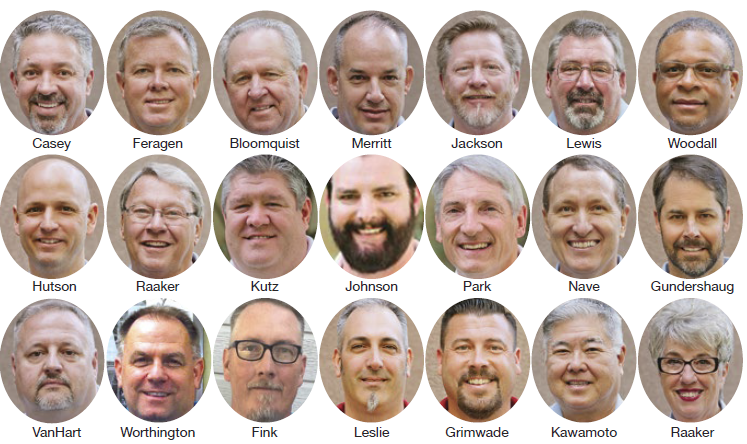 Breakout Session Chairs
Andrew Gundershaug, conducts WTUI's conference familiarization session on Sunday afternoon. Find his biog in the board of directors section immediately above.
Garry Grimwade, LM2500, is responsible for operating and maintaining four LM6000s, four GE10s, and an LM2500-powered combined cycle for Riverside (Calif) Public Utilities. Before his involvement with land-based aero engines, Garry spent a decade working with "big iron," including a 700-MW merchant facility and two GE "H" frames.
He immigrated to the US in 1994 from the UK and joined the US Navy as an aviation machinist's mate, serving as a special-missions crewman. After leaving the service, Garry spent five years at the Pacific Gas Turbine Center (FAA Repair Station) as the lead in the rotor-balance department overhauling JT-8 and JT-8D engines.
Perry Leslie, LM5000, was plant manager of Wellhead Electric Co's Binghamton Cogeneration Plant from August 2017 until its closure in February 2018. He also has been a technician for the Yuba City Cogeneration Plant since 2004, with responsibilities including I&C, mechanical maintenance, and operations. Previously, Perry spent six years as a field service technician for GE in the Bakersfield area working on LM1600, LM2500, LM5000, and LM6000 engines. He started his gas-turbine experience with the US Navy, serving six years as a GT systems technician-electrical (GSE).
Dave Fink, LM6000, is an I&C technician and operator at Southwest Generation's Fountain Valley (Colo) facility. He is responsible for maintaining the six-unit LM6000 peaking plant, along with CEMS maintenance and reporting. Dave's power-generation career includes six years as an electrician's mate in the US Navy on a nuclear fast attack submarine. Plus, operations at Fuel Cell Energy's first utility-size fuel-cell test project in Santa Clara, Calif, and 10 years as I&C technician at Calpine Corp's Gilroy facility—at the time operating a 1 × 1, 7EA-powered combined cycle unit and three LM6000 peakers.
Earlier, Dave spent eight years with FW Marsh LLC supporting GE with the commissioning and field service of aero gas turbines, including four years as a technical writer for LM6000 product bulletins.
Steve Worthington, LMS100, is plant manager of Arizona Public Service Co's Ocotillo Power Plant in Tempe, which is equipped with the following peaking units: five LMS100s, 10 LM6000s, four W501AAs, one GE 7EA, and one GE Frame 5. Prior to joining APS seven years ago, he worked at a few eastern utilities and served honorably in the US Navy for 12 years.
Support Staff
Wayne Kawamoto, conference executive director, was one of the founders of the Western Turbine Users. He served on the first board of directors and was the organization's treasurer from incorporation in 1990 until Dec 31, 2017—the day he retired as plant manager of Corona Energy Partners Ltd and shuttered that facility. Wayne's retirement was short-lived; he was appointed WTUI's executive director Jan 1, 2018. He has a BS in Civil Engineering from the Univ of Hawaii and has held numerous positions in project management throughout his more than four decades of professional employment.
Wayne Feragen, webmaster, serves WTUI in three capacities—as treasurer, board member, and webmaster. Find his biog in the officers section above.
Charlene Raaker, registration coordinator, is Historian/Ambassador Mike Raaker's better half (see officers section). She has been supporting the organization for almost as long as WTUI has been in existence. Charlene's is the "voice on the other end of the line" whenever anyone calls for help.