Ensuring Your LTSA Is Fit For The Future
Presenters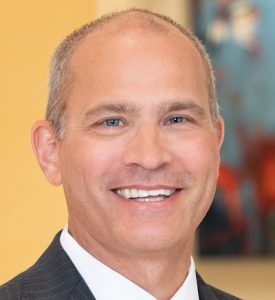 Jason Yost, Attorney, Mercer Thompson
Jason Yost is a partner in the law firm of Mercer Thompson LLC who concentrates his practice on representing both regulated and non-regulated energy companies in all aspects of domestic and international project development and finance, including in their development, acquisition and sale, and ownership and operation of projects. He has extensive experience drafting and negotiating turbine procurement agreements, epc contracts, LTSAs and CSAs, and O&M agreements, as well as other various project documents.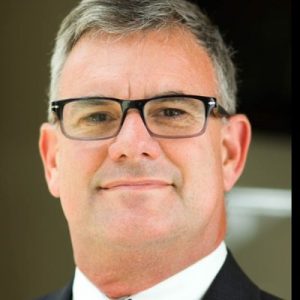 Bill Ray, Senior Consultant, IEM Energy Consultants
Bill has over 30 years of power generation services experience ranging from field engineer to senior leadership roles at GE and Mitsubishi Hitachi Power Services Americas (MHPSA). During his tenure with OEMs and, now as an independent consultant, Bill has both managed a large portfolio of LTSAs as well as developed proposals and negotiated numerous LTSAs on behalf of his prior employers and clients.
Craig Nicholson, Senior Consultant, IEM Energy Consultants
Craig is a chartered engineer and a VCU MBA graduate with 20+ years progressive experience from field commissioning to global leadership in power generation with major OEMs including ABB, Alstom and GE. Craig couples his deep domain technical expertise with business operations and commercial leadership experience. Having negotiated and managed a multitude of maintenance and upgrade agreements, Craig brings a wealth of experience to development of plant maintenance strategies and negotiation of long term maintenance contracts for power asset owners.
Presentation Synopsis
The ever-changing landscape of the electric power generation market is causing many Owners to re-think how they view their LTSAs. The continuing proliferation of renewable technologies, resulting in progressive changes in the operation and economics of gas plants, makes it ever more pressing to be informed of the effects such agreements can have on the lifecycle of an Owner's 7FA assets.
This presentation will examine key topics that should be considered in current LTSAs. As Owners prepare for tomorrow, contracts that were negotiated in the past may not be calibrated for future needs. We will discuss some of the key areas and potential opportunities for Owners to consider, as well as steps that can be taken to ensure that Owners are best positioned to effectively and efficiently negotiate or renegotiate their LTSAs, supporting gas plant operations for years to come.
Key Takeaways for Users
Takeaways will include a good understanding of the key areas for evaluating their existing LTSAs, providing needed flexibility to address ongoing and future changes in the electric power generation market.
In addition, we will be discussing timing, opportunities, and forward guidance for the LTSA market, enabling owners to effectively renegotiate LTSAs to keep their gas plants ahead in competitive electric power markets
Finally, a key takeaway will include negotiating strategies, best practices, and ways to avoid common costly pitfalls as Owners negotiate a new or renewed LTSA.
Contacts
Jason Yost / jbyost@mercerthompson.com / 404-577-4203
Bill Ray / rayb@iemenergy.com / 404-695-1631
Craig Nicholson / nicholsonc@iemenergy.com / 470-551-5175
About Mercer Thompson LLC
Mercer Thompson is a boutique law firm providing top-tier legal services to major energy companies around the world, including utilities, IPPs, municipalities and electric cooperatives. They have extensive experience helping clients develop, finance, purchase and sell power plant projects, as well as drafting and negotiating all major project documents, including equipment procurement agreements, EPC agreements, long term service agreements (LTSAs and CSAs), O&M agreements and asset management agreements, among others.
About IEM Energy Consultants
IEM Energy Consultants is an independent consultant in the power generation and energy sectors. Our clients benefit from a unique combination of utility and OEM trained expertise to surpass operating and asset management objectives. With almost 150 years of combined power generation and energy market experience, our team has developed proven commercial and asset management frameworks customizable to our clients' individual needs, ensuring competitive commercial agreements and optimized operations.
Products and Services
Mercer Thompson provides a full range of legal services to power project owners and developers on their project contracts, including EPC/Turbine Supply/LTSA and O&M contracts. We represent owners in all phases of negotiating, drafting and finalizing their project development and finance contracts, as well as guiding them through disputes and other contract issues as they arise.
IEM supports its clients in the areas of operations, maintenance and asset management within power generation, process facilities and related industries. Services include Owner's Engineering, Service Contract Support, and Business Strategy Development.
Websites
mercerthompson.com and iemenergy.com

Address
191 Peachtree Street
Suite 4410
Atlanta, Georgia 30303
United States