Multiple Upgrades Improve Reliability of a D-11
WEDNESDAY, DECEMBER 9, 2020 @ 3pm EST/12pm PST
Presentation Synopsis
EthosEnergy recently completed the first major inspection of a D-11 type steam turbine in combined cycle service. This unit is part of a 1,240 MW gas fired four-on-two combined cycle plant which entered commercial operation in August 2011. This presentation covers the technical details of the complete project, including the upgraded SMART Seal design and N2 packing head horizontal joint bolting upgrade, the 40" titanium L-0 blade weld repair, as well as challenges and lessons learned from the outage.
Key Takeaways for Users
Early preparation for major overhaul is key for success
Titanium L-0 blade repair is a cost-effective alternative to blade replacement
Shortcomings in N2 packing box joint design can be addressed pre-outage
N2 joint upgrade should be completed in combination with SMART Seal upgrade
EthosEnergy can provide the complete package including open and close, engineered solutions, parts and repairs
Presenter
Charles Kaslow – Senior Project Manager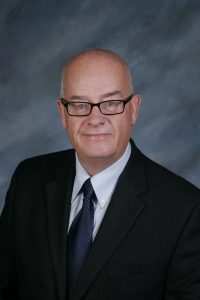 Mr. Kaslow has over 40 years experience in the power generation industry spanning General Electric, Rolls-Royce and TurboCare/EthosEnergy. Presently, Mr. Kaslow is a Senior Projects Manager with EthosEnergy's Project Management group supporting both gas, steam and generator projects and is PMP certified. His past positions and areas of expertise include field engineering, manufacturing, repair operations, engineering, Quality, Six Sigma and new product development. Mr. Kaslow is based in Leominster, Massachusetts at EthosEnergy's central engineering facility.
Contacts
Alison Belforti
Alison.Belforti@ethosenergygroup.com
+1 (713) 336-1300
Mary Foley
mary.foley@ethosenergygroup.com
+1 (413) 5930550 x334
About EthosEnergy
EthosEnergy is an independent service provider of rotating equipment services and solutions to the power, oil & gas, and industrial markets.
Products and Services
We deliver comprehensive, solution-oriented products and services that will help generate greater benefits for you. Our business has depth and experience in asset management and long-term maintenance agreements, whilst offering transactional, factory-based parts and repair services across all industry sectors.
White papers, spec sheets, brochures
Product-Sheet-D11-and-A10-Solutions-and-Upgrades
Product-Sheet-Steam-Turbine-Rotor-Straightening
Website
Address
Brookhollow Central I, 2800 N Loop W
Houston,, TX 77092
United States