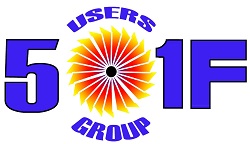 The 501F Users Group was the last of the US-based independent gas-turbine organizations serving owner/operators to conduct in-person conferences in 2020.
That meeting began Monday, February 10, with the group's annual safety roundtable, followed by live presentations from about 30 third-party suppliers of products and services for the 501F. A vendor fair closed out the first day's program.
Presentations by users; roundtable discussion forums on the rotor, inlet and exhaust sections, compressor, combustor, hot-gas, and auxiliaries; and special closed sessions for the five OEMs serving this user community (Doosan, GE, Mitsubishi Power, PSM, and Siemens Energy) were sprinkled throughout the three remaining days of the conference.
Summaries of the presentations, beginning below, testify to the value of the information disseminated. The complete PowerPoints can be reviewed by registered 501F owner/operators on the user group's website at https://forum.501fusers.org/login. Non-members who meet the organization's requirements can gain membership status by completing the online registration.