Gas turbine users lost two dedicated supporters within a one-week period at the end of April:
James M Hinrichs, 63, VP western operations for Veresen Inc, a diversified energy infrastructure company which owns and operates generating plants powered by gas turbines, among other assets.
Charles Darwin Pond, 60, senior staff engineer, PAL Turbine Services LLC, which provides a wide range of field engineering services to owner/operators of GE steam and gas turbines and generators.
Both men were very capable engineers who served in the same sector of the electric power industry, but wore different hats. Their personalities also were quite different. One can only assume they at least knew of each other.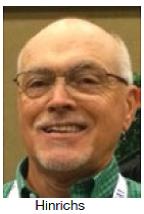 Hinrichs is best known for his contributions to the development of the Western Turbine Users Inc, today the world's largest user group serving owner/operators of aeroderivative gas turbines; also, for serving as the all-volunteer organization's first president—a term that wound up running 17 years. It wasn't easy. He had challenging "day jobs" during that period, managing generating assets at the beginning of the deregulated era for such companies as PurEnergy LLC, LS Power, and Dynegy Inc.
Hinrichs was a rock-solid professional with nerves of steel—a personality befitting a Roman infantry commander. But he had a soft side and knew how to laugh and enjoy himself. In fact, only a month before his untimely death on April 28, Hinrichs organized and participated in the tennis tournament at the 24th Annual WTUI Conference. He did that every year. In early April, Hinrichs went skiing. A few days later he checked into a hospital for back surgery. There were complications.
It is often said of the dead: He (or she) will be missed. He will most certainly be remembered for as long as there is a Western Turbine Users organization—a group which has grown from a few plant managers trading experiences over lunch in a break room, in the late 1980s, into a three-day, world-class technical meeting with more than 1000 participants.
Every leader, every organization, has a "defining moment" when circumstances create a situation that can go only one way: success or failure, win or lose. That moment came for Hinrichs and the Western Turbine officers and directors many years ago with a change in leadership at the OEM.
The way an "old-timer" tells it, GE's representatives considered WTUI competition and wanted to take over the group. A forceful "no way" was the user organization's reply. Various threats reportedly were made, but Hinrichs and the Board didn't flinch. The outcome: GE stopped providing technical support to the group, figuring it would fold without the company's involvement. But Hinrichs got the depots to assume responsibility for the meeting's technical aspects and WTUI not only survived, it improved and grew. A few years later, the misguided executive was removed and GE returned, without the swagger.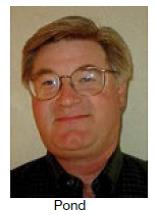 Pond was the restless sort—a cavalry officer ever riding to the sound of the guns. He graduated from the Univ of Illinois with a BS in Aeronautical Engineering and Industrial Education in 1975. Certifications as an Airframe and Power Plant Mechanic and as a Flight Instructor were achieved at roughly the same time. Pond was a flight instructor until joining GE as a field engineer in Overland Park, Kans, in 1977. Next stop was GE Schenectady, where he prepared engineers for field assignments. In 1985, Pond moved to TWA as a test-cell engineer, later promoted to master propulsion engineer. VP Engineering for Turbine Technology Services Corp was the next step, in 1991. As the millennium knocked, Pond started Pond and Lucier LLC with Dave Lucier. That gig lasted until 2008 with the formation of PAL Turbine Services LLC and Pond's unquenchable desire to return to field service work as a senior consulting engineer for PAL.
His close associates considered Pond the best mechanical field engineer in the business for GE Frames 5, 6, and 7B-EA and, perhaps, the industry's top instructor. Many others agree. The editors have listened to him disassemble a 7EA in two hours without ever referring to a note, without ever skipping a beat, without ever taking a break except possibly for a sip of water.
Among his social skills was that of a practical joker par excellence.