Parker Hannifin's Jet-Pipe Servo Valves
Presenter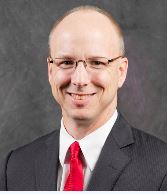 James Hoke - Capital Projects Manager - Power Generation Jim started with Parker Hannifin in 1992 while earning his mechanical engineering degree from the University of Cincinnati. Jim has held many positions within Parker's large organization, including: Engineering roles within Parker's Tube Fittings Division (custom, short order, just in time fittings), a Chicago based sales position for Parker's Instrumentation Group (compression fittings, valves, manifolds, regulators, etc), and as a Product Manager for Parker's Partek Division (semiconductor grade liquid chemistry control) Jim currently supports the Power Generation sector with knowledge of Parker's manufacturing capabilities, extensive OEM and Aftermarket products, and our regional engineering and Distribution resources..
Presentation Synopsis
Parker's "soft-fail" Abex servo valves will not cause the downstream actuator to fully extend or retract if plugged. The servo valve can also be spring-biased to move the actuator to a preferred safe position.
The product is a drop-in replacement for many servo valves in use—including hydraulic mounting and electrical connections.
Large orifice diameters allow contaminants to pass through instead of obstructing flow.
Hydraulic spool, designed with a significant chip shear force, enables continued operation in hydraulic systems experiencing varnish buildup.
The robust design allows extended intervals between PMs, calibrations, and tests.
Key Takeaways for Users
Jet-Pipe design has been proven to successfully operate long term with contaminated hydraulic oil.
Drop in replacement for many OEM supplied servos.
Fails to neutral position in case of blockage.
GE approved
Contacts
About Parker Hannifin Corporation
Parker Hannifin is a Fortune 250 global leader in motion & controls technologies. For more than 100 years the company has engineered the success of its customers in a wide range of diversified industrial and aerospace markets. Learn more at www.parker.com or @parkerhannifin.
Products and Services
Steam, gas, inlet guide vane, stop/ratio actuators.
Electrohydraulic servo valves, hydraulic components: pumps, accumulators, manifold valves, hose, & fittings.
Extensive filtration product offering: vessels, elements, condition monitoring instruments (air, water, liquid fuel, natural gas, hydraulic fluids)
Parker has over 10K global stocking distributors, 6K in North America as well as field based engineers to support your technical & commercial needs.
Website
Address
6035 Parkland Boulevard Cleveland, Ohio 44124 United States