What to do when your GE Gas Turbine is reaching the designed rotor end of life limit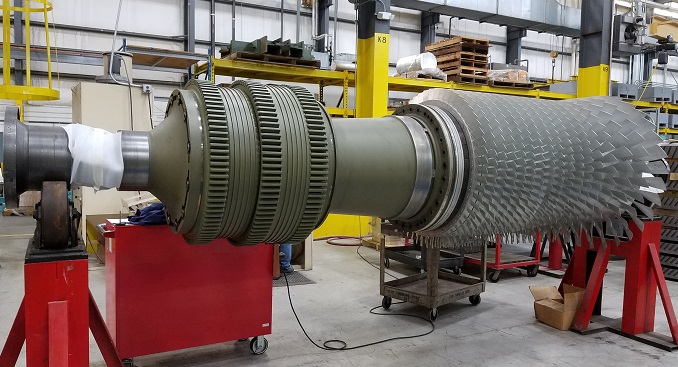 Attention owner/operators of Frame 5, 6B, and 7EA gas turbines
From shop inspections to full rotor replacements, the choices can be overwhelming. Every gas turbine user has specific operating and financial considerations that impact the optimum rotor solution for your gas turbine.
This webinar will explore the design limits of your GE Gas Turbine Rotor as outlined in GE TIL 1576, outline critical factors to consider when deciding to replace or extend an end of life rotor, and provide details of EthosEnergy's Rotor End of Life Program. This will, include the evolution of our manufacturing process as well as our specific solutions which can extend rotor life.
Date and Time: April 21, 2020. 2pm ET / 11am PT
Presenter: Kale Dreymala, GT Rotor Project Manager, EthosEnergy Group
Presentation Takeaways
Understand GE TIL 1576
Understand the available options and decision criteria to consider when your GE rotor has reached the designed end of life limit
Identify necessary component replacement required to reach an additional 200,000 FFH
Introduction to EE manufacturing process and our Rotor End of Life Program

About the Presenter
Kale Dreymala – Gas Turbine Rotor Project Manager
Kale has been involved in various aspects of the gas turbine industry for over 40 years. Areas of service range from field activities and shop management duties to assisting with the design, manufacture and final delivery of EthosEnergy's gas turbine rotor products. Kale has been instrumental in setting up mobile rotor repair processes in several international locations during his tenure at EthosEnergy.