25th anniversary meeting only days away
The Western Turbine Users Inc kicks off its four-day 25th anniversary meeting March 15 with a special reception at 5:30 p.m. in the Long Beach Convention Center. If you're still "thinking about" registering for the world's largest conference and exhibition serving owner/operators of GE aero engines in land and marine service, think fast. By the time you read this, the two primary hotels serving the event—the Hyatt Regency and Renaissance—already may be sold out. The organization's leadership team expects more than 1200 attendees. Register online, now, at www.wtui.com.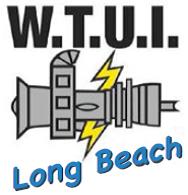 2015 Conference & Expo
March 15-18
For the latest information on technical and social programs, exhibit space, sponsorships, conference and hotel registration, etc, visit www.wtui.com.
To reserve exhibit space and sponsorships, contact Bill Lewis: wclewis@pplweb.com, or Alvin Boyd: aboyd@krcd.org
WTUI has a rich history, one that begins before the organization's incorporation in 1990. As Treasurer Wayne Kawamoto and Historian Mike Raaker remember it, WTUI's seeds were sown in fall 1982 when personnel responsible for a few LM2500 generating units and the first LM5000 cogeneration plant, all located in California, began meeting every couple of months in plant break rooms to discuss issues of common concern over hamburgers, pizza, and soft drinks.
Kawamoto and Raaker are guiding the preparation and publication of a historical perspective on WTUI as part of the 25th anniversary celebration. It reflects an evolution in plant operations, ownership, and regulatory oversight perhaps unparalleled in the history of the electric power industry. Western Turbine's official history will be released in Long Beach and presented to all attendees.
Plan to arrive early so you can participate in the social events leading up to the opening of the exhibition hall Sunday evening. The day begins for golfers at the El Dorado Golf Club at 7:30 a.m. Busses depart the Hyatt at 6:30 and the Renaissance at 6:45. The 6500-yard, par-72 course, designed by golf legend Ted Robinson Sr and built in 1962, features uninterrupted views of lush, stunning landscapes at every turn.
The annual tennis tournament, recently named in honor of WTUI's late president, Jim Hinrichs, will begin at 10:00 at the El Dorado Park Tennis Center. Tina Toburen of T2E3 Inc is coordinating the event, expected to conclude by 1 p.m.—about the same time as the golf tournament.
Conference registration opens at 2 p.m. in the Convention Center Promenade Lobby; the technical program begins at 3:30 with user orientation for first-time attendees. This two-hour session, conducted by Bob Boozer, a former user now with Reed Services Inc, offers a valuable introduction to LM engines, terminology, nomenclature, and other hands-on knowledge and experience to prepare for group discussions the following day. Session includes an overview of the operating data collected and analyzed by SPS, in association with WTUI, to facilitate problem-solving and benchmarking by users.
The special reception in the exhibit hall on Sunday evening is a relaxing event and a place to reconnect with colleagues; all conference attendees and spouses/guests are invited. There's plenty of food and numerous raffles with great prizes. It's your first opportunity to speak with the nearly 200 top suppliers of equipment and services for aero engines represented at the meeting.
The general session, starting at 8 a.m. Monday, March 16, opens with President Chuck Casey's welcome, moves quickly through the treasurer's report and organization business matters to a review of the organization's history. Presentations by the depots serving the LM community—Air New Zealand Gas Turbines, IHI, MTU, and TransCanada Turbines—conclude the session.
After coffee, Houston-based consultant Mark Axford presents his annual "Worldwide Gas Turbine Business Update" and GE concludes the morning activities with a brief summary of its service offerings. Vendors, in particular, benefit from Axford's review and interpretation of 2014 market statistics and his predictions for 2015.
Noon to 2:30 is reserved for lunch and for visiting the exhibit hall. Breakout sessions for owner/operators of LM2500, LM5000, LM6000, and LMS100 engines are conducted in separate rooms from 2:30 to 5:30.
The breakout sessions are chaired by John Baker of Riverside Public Utilities (LM2500), Yuba City Cogen's Perry Leslie (LM5000), Calpine's Andrew Gundershaug (LM6000), and Jason King of DGC Operations (LMS100). This is King's first meeting as LMS100 chair, replacing Don Haines, who left the user side of the industry.
The exhibit hall is open on Tuesday, March 17, through 4:30, giving attendees plenty of time to see all the products and services suppliers of interest. Two sessions of special technical presentations are scheduled for 3:30 to 4:30 and from 4:30 to 5:30, with three speakers in each time slot working out of different rooms.
The final round of breakout sessions on Wednesday, March 18, from 8 a.m. to 10:30, completes nine hours of the most comprehensive coverage of current issues and solutions available to aero engine owner/operators in a user-directed public forum. Conference adjourns by noon, following an update by the OEM on new products for LM users.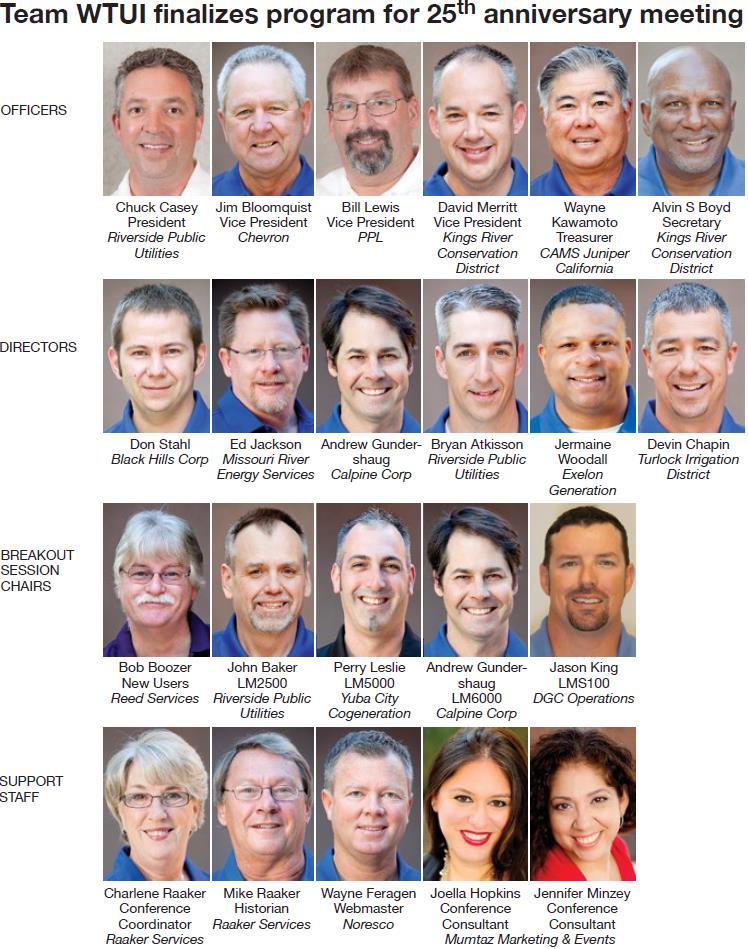 More details will be posted to www.wtui.com as they become available. You can get information on the Monday spouse tour of Long Beach City and the Monday evening reception on the website at this time, as well as more details on the golf and tennis tournaments.
Stay tuned. Before the end of February, the special technical presentation topics and speakers will be posted along with the exhibit hall layout and list of participating companies. It's a good idea to review the exhibitor listing beforehand and make a list of those vendors you don't want to miss. With all the distractions in the aisles, it's easy to bypass a booth of interest. CCJ