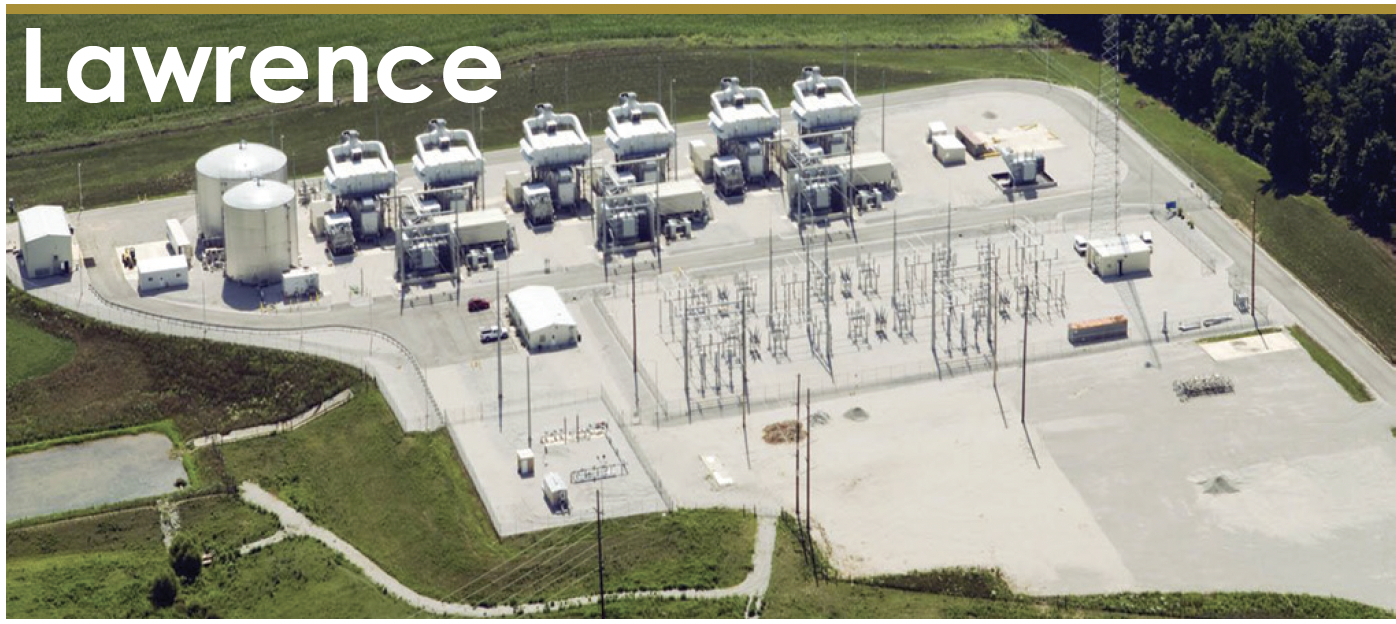 Monroe Power Co
Owned by Southeast PowerGen LLC
Operated by Cogentrix
380-MW, gas-fired, two-unit, simple-cycle plant located in Monroe, Ga
Plant manager: Mike Spranger
Fuel-compartment wind block eliminates unit trips
Challenge. Lawrence County experienced several fuel/water compartment pressure problems during inclement weather, especially during windy conditions. Increased wind velocity entering the fuel compartment inlet duct caused erratic compartment pressures.
During normal operations, the fuel/water compartment pressure is 0.15 – 0.20 in. H2O. However, high winds directly entering the fuel-compartment inlet duct caused a drop in deltaP to as low as 0.05 in. H2O. Such a low signal from the transmitter activates the low-deltaP alarm, which must be cleared within 60 consecutive minutes, to prevent the Woodward control system from activating the LM6000 SML trip. Note that immediate action is required to restore proper fuel- compartment pressure.
Solution. Plant O&M technicians collaborated with local sheet-metal workers to create a stationary wind block, located 6 in. in front of the fuel-compartment inlet duct and securely fixed to the concrete below. It allows more than enough air to enter the inlet duct to maintain proper compartment pressure while preventing wind from directly entering the duct.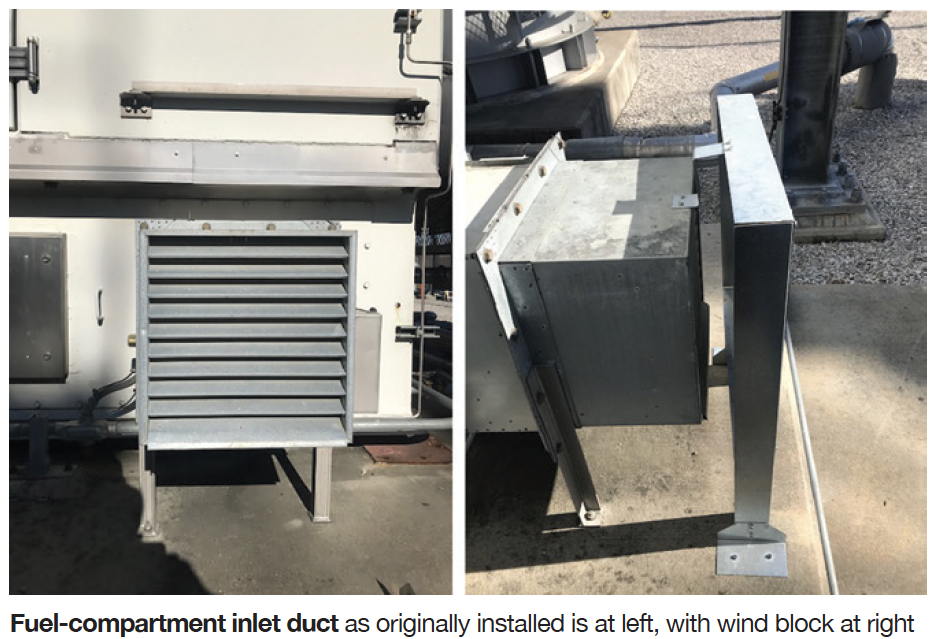 Results. Following installation of the wind blocks on all six units, no impedance to air flow was observed; compartment pressures were normal regardless of weather conditions. SML shutdowns caused by high winds entering the fuel compartment have been eliminated.
Project participants:
Matthew O'Hara, lead OMT
Jared Thomas, O&M/IC&E technician
Kevin Wildner, OMT