Achieving Reliable Pump Operation for Non-Baseload Operation
Innovations in Vertical Pump Vibration Monitoring
Presentation Synopsis
This presentation will focus on two topics, how to achieve reliable operation for pumping equipment that is forced to operate away from the ideal design and new innovations in vertical pumps vibration measurement.
Centrifugal pumps work best when operating near their best efficiency point (BEP). Peaking operation requires the pump to operate a great percent of its time significantly away from BEP. As operation becomes more removed from the best efficiency point, many unfavorable factors come into play that result in decreased reliability. This is especially true for segmental ring design multistage pumps, which are less capable than a barrel-type pump in maintaining reliable operation under strenuous conditions. Fortunately, there are improvements that can be made to better match the pump to the system or to make the pump more capable of withstanding the hydraulic instability present when operating off-BEP.
Vertical pump vibration is usually measured on the motor. At this location, a clear picture of what is occurring at the hydraulic assembly below is rarely accurate. Damping from the pump foundation, false readings from possible excitation of the above ground stationary assembly, and distance from the vibration source all result in observations that inaccurately represent conditions at the impeller.
To get a more accurate picture of vertical pump health and diagnose problem applications, Hydro has developed an innovative solution that overcomes the challenges of monitoring the below ground assembly of vertical pumps. The vertical pump condition monitoring system uses a combination of wired accelerometers and wireless transmission devices to capture data at high frequency intervals and communicate this information to Predictive Maintenance software. This innovation greatly reduces the amount of cables required, does not require a wired power source, and allows for web-based access to analyze collected data.
Key Takeaways for Users
Understand the main generic failure mechanisms associated with off-BEP operation, with focus on suction and discharge recirculation
Become familiar with improvements to discharge geometry (Gap
A/Overlap) that can make the pump less susceptible to the damaging effects of recirculation
Understand methods for changing pump performance to better match its system
Recognize key areas of focus for rebuild and assembly that reduce risks to reliability
Understand the deficiencies in most conventional vertical pump vibration measurement strategies
Recognize the cause and location of common vertical pump vibration problems
Learn about new ways of measuring vibration on the below ground pump assembly and the benefits of integrating this information with high frequency data capture and AI-supported analytical tools
Presenter
Michael Mancini, President of Hydro Total Solutions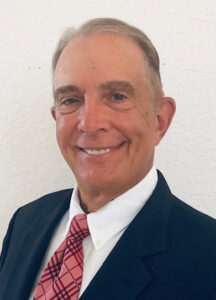 Michael received a BSME from Lehigh University. He started work for Ingersoll-Rand in 1974 designing pumps for the SSN 688 and Trident submarines. He worked side-by-side with many renowned pump designers during his tenure with Ingersoll including: Dr. Paul Cooper, Igor Karassik, Val Lobonoff, and Fred Antunes. In 1990, Michael went to work with his good friend Dr. Elemer Makay to improve his skills in the root cause analysis of degraded pumping systems and to apply state-of-the-art designs for improving pump life and performance. Dr. Elemer Makay linked Michael with Hydro, Inc., the world's largest independent pump service organization, where he was responsible for total engineering of their domestic facilities.
It was during this tenure that Michael completed his tool kit for aftermarket pump design, developing state-of-the-art inspection and repair processes and upgrading design bases for fits and tolerances, rotor balance, assembly, and other critical factors to significantly improve equipment reliability and life. It was also during this period that Michael started to gain industry recognition for his proactive work and was contracted by the Electric Power Research Institute (EPRI) to author the Vertical Pump Maintenance Guide.
In 1995, Michael went back to Ingersoll-Dresser Pumps as the Vice President of Worldwide Aftermarket. He had profit responsibility for a 370 million-dollar business and control of over 22 repair centers. He instituted the "PIE" (Pump Improvement Engineer) program, relocating many of the internal pump engineers within IDP to the field to support the repair centers in root cause failure mechanisms. He received his Green Belt in the acclaimed General Electric program.
Michael went into business as an independent pump consultant in 2003. He worked with many customers in varied markets in the training of personnel, specification development, root cause analysis, and strategic planning and process improvement.
Michael currently is the President of the Total Solutions Division of Hydro, Incorporated. Hydro Incorporated is the world's largest pump independent service provider. His mission is to make customers best-in-class in their industry with regards to pump operating cost and more independent of the pump OEM by increasing their knowledge of the generic issues of pump degradation and failure and their solutions.
Contacts
Michael Mancini
President, Hydro Total Solutions
mmancini@hydroinc.com
312-515-0666
Christen Mancini
Combined Cycle Market Support
cmancini@hydroinc.com
312-497-1541
Ares Panagoulias
Director of Condition Monitoring and Test
apanagoulias@hydroinc.com
312-212-5316
Kyle Bowlin
General Manager- Hydro Reliability Services, Field Testing and Troubleshooting
kbowlin@hydroinc.com
832-390-9811
Dan Colban
Hydro University- Onsite and Online Training
dcolban@hydroinc.com
847-370-7618
About Hydro, Inc
Founded in 1969, Hydro, Inc. is the largest independent pump rebuilder in North America. Hydro provides quality engineering solutions and value added services to improve pump reliability, extend equipment life and reduce overall cycle costs.
Products and Services
Pump rebuild and upgrade
Engineered solutions and rerates
Field service
Field testing and troubleshooting, including health audits, field performance tests, and vibration analysis
Wireless condition monitoring
Reverse engineered cast and machined parts
On-site, hands-on, and online pump training
HI certified pump performance test lab
System analysis and optimization
Website
Address
834 W. Madison
Chicago, IL 60607
United States