Donaldson Gas Turbine Systems Solutions Providing More Power to You!
Presenters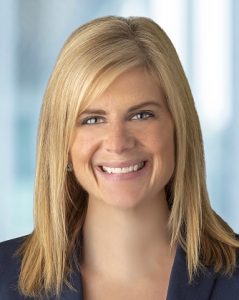 Cassandra Light, Sales Leader - Americas & APAC
Cassandra Light has been part of the filtration industry for nearly 13 years working for Donaldson Company committed to advancing filtration for a cleaner world. Initially working in the Industrial Air Filtration segment providing dust, fume and mist control solutions for over nine years, then working in the Process Filtration business with steam, sterile air and liquid filtration for the Food & Beverage global market to now leading the Gas Turbine Systems team for the Americas and APAC.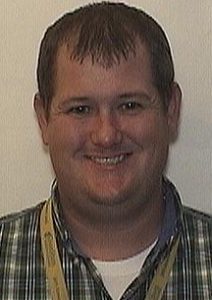 Mike Carlson, Product Development & Engineering
Mike Carlson has been with Donaldson Company in the Gas Turbine Systems division for over six years. Mike is responsible for advancing the product technology available for the Gas Turbine Market and provides engineering solutions and technical guidance globally. Mike has provided technical expertise and recommendations to sites all of over the world.
Presentation Synopsis
Donaldson Company Gas Turbine Systems has an effective system known as the Three Pillars of Filtration utilizing the ErWP rating scale to assess and recommend the proper filtration technology to provide more power to you. For example, in humid climates, moisture on gas turbine air filters drives up DP and draws in contaminants. Blade fouling reduces axial compressor efficiency and power output.
On the northern coast of Australia, where seasonal backburning also produces smoke, a large liquified natural gas was seeing compressor efficiency declines of 3-5% over a 12 month period while using a competitor F9 MERV 15 filters. Continuous online water washes restored less power each time. As a consequence, the filter elements were replaced every 18 months. Along with other improvements in 2015, the facility moved forward with a Donaldson trial with watertight (H)EPA grade media (Turbo-Tek H20+). Performance improvements occurred quickly and continue four years later with the original watertight filters still in place:
Clean blades
Stable DP
Almost 0% loss in compressor efficiency
Elimination of on-line water washes
Filter life extended from 18 to 48 months, with only a filter sock change at 36 months
Whether engines transport LNG or generate power, watertight filtration designed specifically for humid conditions can help significantly reduce operating and maintenance costs and provide a lower cost of ownership.
Key Takeaways for Users
Donaldson Gas Turbine Systems Three Pillars of Filtration
Innovative Technology to Provide More Power to You!
Further understand the link between filtration and turbine performance
Real world customer testimonials and case studies
Contacts
Cassandra Light - Sales Leader, APAC and Americas
612-655-0750
Cassandra.Light@donaldson.com
Mike Carlson - Product Development and Engineering
952-887-3562
Michael.Carlson2@donaldson.com
About Donaldson Company - Gas Turbine Systems
Donaldson Company is the leader in providing technology filtration solutions committed to advancing filtration for a cleaner world with innovation for every industry.
Products and Services
Donaldson Company has been providing innovative filtration solutions for various industries for over a century, however specific to 7F Users, Donaldson Gas Turbine Systems provides engineered solutions for most air intake and lubrication systems for gas turbines, industrial compressors and generator sets globally, supporting one-fourth of the world's energy needs. In addition, to filtration solutions, Donaldson Gas Turbine Systems is equipped to provide onsite service for filter changeouts or repairs, experienced technical inspections, coatings and corrections, Evaporative Cooler replacements and filter tests through our sophisticated laboratory at our corporate campus.
Website
Address
1400 W 94th St
Bloomington, MN 55431
United States