It's probably NOT the catalyst: Why your SCR system is underperforming
Originally aired Thursday, August 15, 2019
Presenters
Vaughn Watson, Dir - Aftermarket Sales & Service, CECO Peerless, vwatson@onececo.com, 214-668-1014
Tim Shippy, VP/GM, CECO Peerless, tshippy@onececo.com, 214-435-4446
When an SCR system is underperforming, the first thought is a problem with the catalyst. This webinar will explore how issues throughout the entire SCR system can affect performance and what your plant can do to reduce ammonia consumption, extend the life of your catalyst, avoid ammonia injection grid (AIG) plugging, and more efficiently manage fast starts and varying/low loads.
PRESENTATION TAKEAWAYS
1. Understand areas of an SCR system that can cause performance issues.
2. Understand the mechanics of ammonia injection grids and how to avoid plugging.
3. Understand impacts of load changes and frequent starts on SCR performance and how to address it.
4. Learn from in-depth case studies where AIG upgrades improved SCR performance.
ABOUT THE PRESENTERS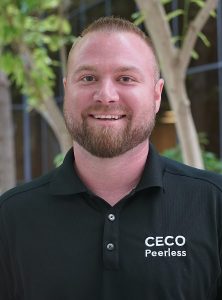 Vaughn Watson, Director of Aftermarket Sales & Service, CECO Peerless
Vaughn is responsible for the launch and integration of Peerless' new product lines, as well as a specialist in complicated retrofit projects. Vaughn also heads up Commissioning and Field Services team as well as the Spares division. His expertise in the pollution-control technology, as well as his mechanical and construction background, has aided Peerless in support of many of the largest projects in the company's history.
To complement his 10+ years of experience in engineering and sales, Vaughn is working toward further expanding his skillsets to better the company.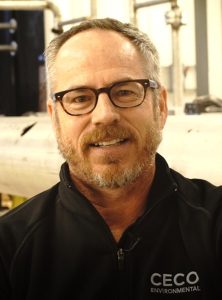 Tim Shippy, VP/GM CECO Peerless
Tim is responsible for CECO Peerless' full line of products, including DeNOx (SCR/SNCR), Combustion and Separation/Filtration technologies encompassing custom-engineered systems. With 23 years of experience designing and implementing SCR technology, he is a valued industry expert for emission control solutions for power generation applications.
Tim is a 1992 engineering graduate of Texas A&M University and earned his MBA degree through Baylor University's Executive MBA program in 2014.