Tuesday, November 10, 2020 @ 3pm and 3:30pm EST
Defining and implementing SCR improvements on gas turbine exhaust
Presentation Synopsis
Ever-tightening emission regulations are impacting the performance requirements of existing and new combined cycle and simple cycle gas plants. Stringent regulations on NOx, CO and ammonia slip are dictating the need for highly efficient SCR systems. Although CO and SCR catalyst designs are advancing to meet these new regulations, the SCR system designs are not always equipped to manage the performance requirement improvements.
SVI Dynamics brings extensive design and field experience on combined cycle and simple cycle units manufactured by all major SCR system integrators and HRSG OEMs. They have incorporated this knowledge and experience into new SVI SCR systems. SVI also provides in-depth analysis of your existing SCR system needed for high reliability and unit efficiency.
Key Takeaways for Users
In this webinar you will also learn:
How to develop a PM inspection plan for SCR systems
Design reviews of your system
Using CFD modelling to enhance performance
Presenter
Bill Gretta, PE | Director | SVI Dynamics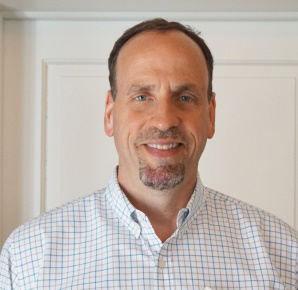 Bill is the SCR Product Line Director at SVI Dynamics. Bill has over 25 years of experience in the air pollution control industry specializing in the design of SCR systems for coal-fired boilers, simple cycle or HRSG systems, SCR and CO catalyst design, electrostatic precipitators, fabric filters and FGD systems. His expertise includes SCR systems and gas flow modelling of air pollution control equipment. Bill is recognized as an expert in the air pollution control industry. He holds two patents for ammonia vaporization equipment designs for SCR systems and is a licensed Professional Engineer in New Jersey. He holds a BSME from Penn State University and MSME from Lehigh University.
Contacts
Scott Schreeg – Director of Sales
sschreeg@svidynamics.com
219.380.9267
Bill Gretta – Director of SCR Product Line
bgretta@svidynamics.com
908.303.4123
About SVI DYNAMICS
SVI DYNAMICS is a manufacturer of engineered gas path, noise control and emissions systems and is a subsidiary of SVI INDUSTRIAL who provides turnkey outage support for power and process applications.
Products and Services
Our engineered industrial exhaust system solutions and noise control support include:
Turnkey Gas Turbine Inlet and Exhaust Systems (New or Retrofit)
SCR emissions control (New or Retrofit)
Gas Turbine HRSG and SCR/CO System Noise Control
Industrial Fan Inlet and Exhaust Silencer Systems
Acoustical Equipment Enclosures (HRSG/Boiler House, Gas. Turbine, Skids, Fans, Ancillary)
Inspections and Analysis (Steel Stack per ASCE, Acoustical Surveys, CFD Flow Modeling, Physical Flow Modeling, Structural, and Mechanical analysis)
Website
Address
12261 Nations Ford Road
Pineville, NC 28134
United States