Using Turbine Performance to Improve your Maintenance Strategy
WEDNESDAY, DECEMBER 2, 2020 @ 2pm EST/11am PST
Presentation Synopsis
Knowing performance shortfalls and most likely cause of the loss prior to the outage can reduce outage duration and cost. We will give examples of pre-outage performance test results and what was found during the steam path audit to identify the source of loss. Presentation will cover how to use performance testing and analysis to improve effectiveness of outage maintenance.
Key Takeaways for Users
1 – Using performance testing and steam path audits as part of a turbine maintenance program can help improve performance and reduce maintenance costs.
2 – Comparing performance test results to steam path audit results will ensure identification of performance losses. Case studies will be provided to illustrate this point.
3 – Repairs should be prioritized based on cost of the repair and the estimated recovery.
4 – Performance testing and steam path audits help evaluate the internal condition of the turbine, but other factors should also be considered.
Presenter
James G Miller, P.E. Manager of Performance Services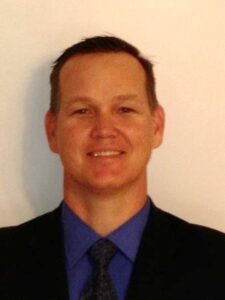 James Miller received his bachelor's degree in mechanical engineering from the University of Florida. He is a registered Professional Engineer in Florida. His expertise lies in thermodynamics and power plant performance analysis.
Mr. Miller is employed as the Manager of Performance Services at Mechanical Dynamics & Analysis, with corporate headquarters located in Latham, New York. He provides fossil, industrial and nuclear engineers with consultation on power plant performance, steam path audits, steam turbine performance analyses, power plant testing, and heat balance analyses.
Jim has 20 years of experience in the areas of thermal performance and performance testing for fossil, combined cycle, cogeneration and nuclear power generating facilities. Prior to working in the commercial power generation industry, Jim worked as a mechanic on submarines in the US Navy.
Mr. Miller has a wealth of experience gained from his work at a major utility in the southeast. In addition to his Performance Engineering work, he has worked as a Turbine Outage Planner, Maintenance Manager and Nuclear System & Program Engineer to broaden his knowledge base and skills.
With extensive experience in performance monitoring, performance testing, thermal modeling, causal analysis and identification of cycle losses, Jim can identify performance deficiencies and determine the necessary actions required to recover losses.
Mr. Miller routinely provides on-site steam path audit services that have saved operating costs by providing audit information used to make repair decisions that resulted in a reduction in heat rate and a decrease in annual fuel costs.
Jim has been involved in numerous performance tests on equipment from many different manufacturers. Testing experience includes component testing on gas turbines, combined cycle, fossil, cogeneration, industrial and nuclear steam turbines as well as overall plant performance testing.
Jim is passionate about improving plant performance and can help you reduce operating costs, improve reliability and increase output.
Contacts
James Miller
Manager of Performance Services
+1-518-399-3616
About MD&A
Mechanical Dynamics & Analysis (MD&A) provides power generators around the globe with a full-service, OEM-alternative for services, parts, and repairs for Gas Turbines, Steam Turbines and Generators.
In our 35 years, our commitment to excellence has earned customer trust for all turbine-generator needs. We focus on delivering consistent quality and value with fast response, superior communications, and innovative solutions.
MD&A is easy to work with. We provide immediate access to expert help when you need it, where you need it. Around the corner or the globe, we ensure prompt, thorough communication and follow-through. For every repair job, large or small, the speed and effectiveness of our response team is matched only by the depth and breadth of our engineering expertise.
Find out today why so many power generators use MD&A to maximize operational effectiveness.
Products and Services
GAS TURBINE SERVICES
Outage Planning
Technical Direction
Turnkey Inspections
Gas Turbine Alignment
Coupling Laser Alignment
Operational Alignment Diagnostics-CMM System
Field Machining
Balancing & Vibration Analysis
Control and Excitation Field Engineering, Consulting & Training
End of Life Evaluation
Thermodynamic Analysis
Thermographic Survey
Performance Testing & Analysis
Turbine System Enhancements
Turbine Foundation Monitoring
Center-line Installations
STEAM TURBINE SERVICES
Outage Planning
Technical Direction
Turnkey Labor
Topless Alignment ®
Coupling Laser Alignment
Operational Alignment Diagnostics-CMM System
Custom Installation of Seals
Field Machining
Balancing & Vibration Analysis
Control and Excitation Field Engineering, Consulting & Training
Steam Path Audits
Turbine Engineering
Remaining Life & Finite Element Analysis
Thermodynamic Analysis
Thermographic Survey
Performance Testing & Analysis
Turbine System Enhancements
Turbine Control Retrofits
Turbine Foundation Monitoring
Center-line Installations
Acceptance Testing
GENERATOR SERVICES
Robotic Generator In-Situ Inspection
Outage Planning
Technical Direction
Turnkey Labor
Generator Testing & Inspections
Balancing & Vibration Analysis
Control and Excitation Field Engineering, Consulting & Training
Generator Excitation Retrofits
Turbine System Enhancements
Turbine Foundation Monitoring
Center-line Installations
GAS TURBINE PARTS
Frame 7FA Parts Solutions
Frame 7EA Parts Solutions
V Series Parts Solutions
Fuel Nozzles
Combustion Parts
Compressor Parts
Turbine Parts
Gas Turbine Bearings
Oil Deflectors
Fasteners
Legacy Turbine Circuit Boards, Repairs & Service
IBECS System- Power Plant Control & Monitoring
STEAM TURBINE PARTS
Steampath Components
Stationary Components
Valve Components
Combined Cycle Valve Drop-in Solution
Main Stop Valve Upgrade
Guardian® Packing
Vortex Shedder® Spill Strips
Conventional Packing & Spill Strips
Custom Seal Installation
Tapered Land Thrust
Tilt Pad Thrust
Elliptical Journal
Tilt Pad Journal
Oil Deflectors
Bronze Seal Rings
Fasteners
Legacy Turbine Circuit Boards, Repairs & Service
IBECS System- Power Plant Control & Monitoring
Steam Turbine Retrofits
GENERATOR PARTS
Generator Stator Bars
Collector Rings
Hydrogen Seal Rings & Assemblies
Insulated Bearing Rings
Oil Deflectors
HV Bushings & Auxiliaries
Fasteners
Miscellaneous Generator Components
Generator Retrofits & Replacements
Legacy Turbine Circuit Boards, Repairs & Service
IBECS System- Power Plant Control & Monitoring
GAS TURBINE REPAIR
Rotor Repair
Component Repair
Fuel Nozzle Repair
Compressor Vane Pinning Solutions
Portable Machine Shops
Machining Services
High Speed Balance
Rapid-Spares Gas Turbine Bearings
Bearing Ball Ring Repairs
Tapered Land Thrust
Tilt Pad Thrust
Elliptical Journal
Tilt Pad Journal
Oil Deflectors
Bronze Turbine Seal Rings
STEAM TURBINE REPAIR
Portable Machine Shops
Machining Services
Stationary Component Repair
Rotating Component Repair
Rotor Straightening
Casing/Shell Analysis & Renovation
Bearing Ball Ring Repairs
Distortion Correction
High Speed Balance
High Pressure Valve Repair
Turbine Valve Actuators
Westinghouse® Horizontal Throttle Valves
Steam Seal Regulator
MHC Operating Governor
Control Pac Power Actuators
Overspeed Governor
Control Rotor
Tapered Land Thrust
Tilt Pad Thrust
Elliptical Journal
Tilt Pad Journal
Oil Deflectors
Bronze Turbine Seal Rings
Advanced Rotor Welding
GENERATOR REPAIR
Stator Repair
Generator Field Repair Services
Stator Bar Water Leaks (TIL-1098)
Rotor Slot Dovetail Repair (TIL-1292)
Collector Ring Machining
High-Voltage Bushings & Auxiliaries
High Speed Balance
Hydrogen Seals & Housings
Elliptical Journal
Tilt Pad Journal
Oil Deflectors
White papers, spec sheets, brochures
Website
Address
19 British American Blvd E
Latham, New York 12110
United States