Presenter Contact Info
Greg McAuley, P.E., gmcauley@trsglobal.com | LinkedIn | 713.692.2930
Pete Sobieski, psobieski@trsglobal.com | LinkedIn | 713.692.2930
Overview
Component repairs can be one of the most expensive costs for a scheduled or unscheduled maintenance outage. Planning for these repairs is viewed by many as a chore and given our current environment more difficult than in the past. This process does not need to be difficult and in fact can be an educational and rewarding process.
From learning about new offers and capabilities to creating significant value for your stakeholders, a robust repair planning process can provide these and many other growth opportunities. Pete Sobieski and Greg McAuley, two thirty plus year veterans in the turbine maintenance and component repair markets, will reveal how you can create value every time you have a component or sets of components repaired.
About the Presenters
Peter A. Sobieski – Board of Directors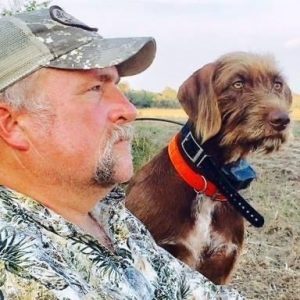 Mr. Sobieski currently serves on TRS Services' Board of Directors, acting as a lead advisor on the organization's most important technical and strategic initiatives. Mr. Sobieski has 30 years' experience in the operation and maintenance of industrial gas turbines in both combined cycle and simple cycle operations. He began his career as a General Electric field engineer and progressed to become the Vice President of Calpine's Turbine Maintenance Group. Prior to his current role on the Board of Directors at TRS Services, Mr. Sobieski also served as President and GM at TRS after his time at Calpine. Mr. Sobieski has extensive experience in turbine maintenance on GE Frame 5, 6B, 7EA, and 7FA gas turbines. He also has extensive experience in turbine maintenance on Siemens Westinghouse frame 251B12, W501D5, W501DA, W501FC/FD1/FD2/FD3, and W501G gas turbines. During his time at Calpine he was responsible for significant engine modifications to the "F" fleet that resulted in increased reliability and reduced life cycle cost. These engine modifications required pre-installation technical review and post installation engine testing for validation of the various programs. Major engine upgrades were evaluated and implemented from Calpine, General Electric, Siemens Westinghouse, Power Systems Manufacturing, and Cheng. Pete graduated from Michigan Technological University with a BSME degree in 1989.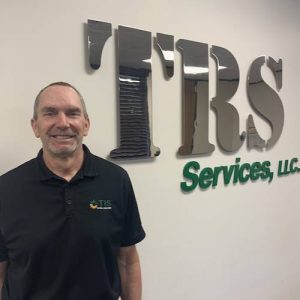 Greg McAuley, P.E. – President
Mr. McAuley serves as the President and General Manager of TRS Services. He holds over thirty years of experience in the power generation maintenance domain including ten years with GE Power Systems and nineteen years at Calpine, one of the largest independent power producers in the US. At Calpine, Mr. McAuley built their Turbine Maintenance Group into the renown team that services Calpine's 27 GW power generation fleet. He served as the groups executive leader and as its chief engineer from 2009-2018. Mr. McAuley hold a BS in Mechanical Engineering from Texas A&M University, an MBA from University of Phoenix, and is a Registered Professional Engineer in Texas.