Cable support retrofit solution saves time, money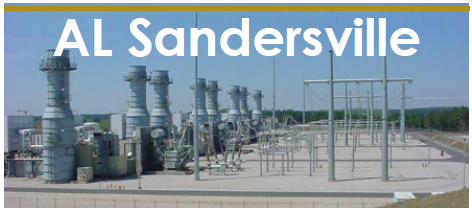 Challenge. AL Sandersville, a simple-cycle peaking plant with eight 7EA gas turbines, relies on 13.8-kV cables in elevated trays for delivering generator output to 500-kV step-up transformers.

During a preventive-maintenance inspection, technicians found the cable spacers, 24 sets per unit, to be made of wood and in various stages of deterioration. The poor condition of the support blocks allowed cables to sag where they enter a transformer junction box and rest on sharp metal edges (Fig 1).
The decision was made to replace all wooden spacers with HDPE plastic spacers; the challenge was to do it safely without damaging the heavy cables and with the least impact to unit availability. Cable trays are located in space-constrained areas, making the use of a crane difficult. Bids received from contractors estimated the project to take a month and cost $67,000 for labor alone.
Solution. The technicians designed and built a cable lifting rig that mounted directly on the bus tray to lift the cables safely without damage (Fig 2). They also self-performed the work during the scheduled spring and fall outages.
Results. All cable spacers were replaced without damage and should last for many more years than the original wooden spacers (Fig 3). The work was completed without any forced or unplanned outage time and avoided the labor costs of a contractor.
Project participants: O&M Manager Randy Morton and lead technicians Derek Boatright, Ralph Chandler, Joe Vaughn, Robert Riddle, and Larry Shearouse.
AL Sandersville Power Plant

Owned by Southeast PowerGen LLC

Operated by Cogentrix

640-MW, gas-fired, eight-unit, simple-cycle peaking facility located in Sandersville, Ga

Plant manager: Mike Spranger