Presentation Date & Time: February 24, 2021 at 1:10pm – 1:40pm EST
Company: Doosan Turbomachinery Services
URL: www.doosanturbomachineryservices.com
Vendorama Title
Vane Repair Fundamentals & Extended Operation Practices
Vendorama Abstract
Reliable Blade Ring Assemblies start with the Vane Segments as solid foundation. The
presentation will outline some of the typical issues, critical repairs and recent developments in life
extension:
A. Vane & Blade Ring Assembly Nomenclature
B. Typical Damage
C. Repair Practices
D. DTS Life Extension Coatings
a. Row 1 Vane
b. Row 2 Vane
c. Row 3 Vane
d. Row 4 Vane
E. Life Extension Hardware
a. Seals
b. Cores / Covers
F. Assembly Practices
a. ISSH Fit / Cam Fit
b. Torque Pin
c. Blade Ring Assembly and ISSH centering
i. Joints
ii. Axial Dimensions
iii. Torqueing
Speaker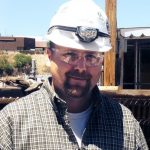 Matt Lau
MLau@doosan.com
VP – Operations, Doosan Turbomachinery Services
Matt has 21+yrs experience in rotor, steam, compressor, component repairs, field services, and coating / operations management. He is recognized as lead inventor on two (2) US Patents.
About DTS
Doosan Turbomachinery Services combines high-quality craftsmanship with an unrivaled customer driven approach.
Doosan Turbomachinery Services was founded in 1996, initially offering gas turbine component repair services. Over the past decade we have invested tens of millions of dollars into expanding our capabilities, offering additional services and hiring the best personnel in the industry to become a truly independent full-service gas and steam turbine repair facility. Our state of the art facility in La Porte can handle all your rotating equipment overhaul needs.
Products and Services
Gas Turbine Component Repair
Industrial Gas Turbine and Process Equipment Rotor Repair and Overhauls
Steam Turbine Overhauls and Repair
Equipment Overhauls and Heavy Mechanical
Advanced Engineering Services
Specialty On-Site Services