Comprehensive training transforms coal-plant personnel into multi-skilled CCGT operators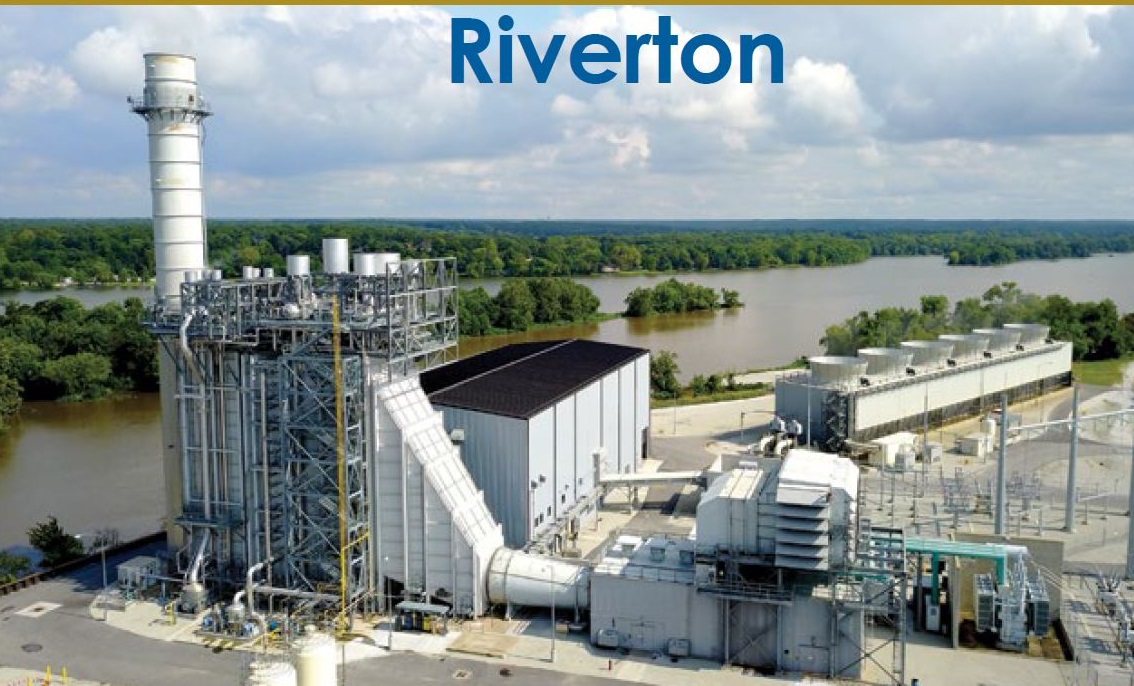 Riverton Power Station
Liberty Utilities
285-MW, gas-fired, 1 × 1 combined cycle powered by a V84.3A(2) gas turbine, located in Riverton, Kan
Plant manager: Ed Easson
Challenge. Powerplant technical training has evolved from learning on the job to VHS tapes to DVDs to eLearning with hands-on laboratory modules. As the power-generation business strategy changed to include the Riverton Power Station's conversion from coal to combined cycle, steps were put in place to re-tool operations personnel. Led by Plant Manager Ed Easson, efforts to research and establish an operator training process got underway. Initially, what was to be an application for one plant site was expanded to include additional sites.
Plant management looked for resources that would take operations training to a new level and provide a more systematic, comprehensive approach to building a multi-skilled workforce. But, what do you do when you don't find what you're looking for? You build your own. That's exactly what Liberty Utilities' plant managers did.
Solution. In 2016, the Energy Supply Operator Training System was launched. Comprised of three key learning and development strategies, the system reflects a focus on plant performance indicators, operator competencies, and continuous improvement.
The learning and development strategies are the following:
eLearning courses including electrical, mechanical, I&C, power generation, industrial math, leadership, and communications. The 24/7 access provides plant operators the flexibility needed to complete courses in shift-work environments. The curriculum currently includes 126 courses over multiple development levels with annual reviews and enhancements.
Performance laboratories that build on the associated eLearning courses are designed and delivered by in-house subject matter experts. Labs for each development level provide hands-on, experiential learning. Currently, there are 21 labs in the training system with annual reviews and enhancements.
On-the-job training (OJT) always has been a mainstay of learning and typically very informal. The training system recognizes OJT as a critical component deserving of acknowledgement and documentation of operators' progress. A more formal process that defines the scope of OJT is in practice with refinements in development.
The company's Learning Management System provides eLearning course access, and training system records tracking and reporting.
Results. 2019 marked the fourth year of implementation. Four operators had completed training system requirements with six more working through their programs. Operators continue to expand knowledge and skills to build on their multi-skill capabilities.
As with any new process, training or otherwise, experiences along the way point to new possibilities for continuous improvement of the system. Content and process reviews/updates are natural steps within the training system and continued visionary leadership will ensure an effective and successful operator training system for years to come.
Project participants: In addition to the following management and supervisory personnel who designed and expanded the training system, and in-house subject matter experts (SMEs) who provide laboratory instruction, several operators have assisted in building props and training skids for the labs.
Plant managers: Ed Easson (Riverton), Brian Berkstresser (State Line), Randy Richardson (Energy Center), Fred Prutch (Asbury)
Local projects managers: Cody Dennis, Garth Ince, Blair Johnson, Michele Jordan,
Maintenance managers: David Eaton, Curt Kennedy, Justin Moll
Operations managers: Cory Larson, Bryce Robertson, Kenny Stratton
Generation operations, director, central region: John Woods
Generation operations, project managers: Jason Osiek, Shaen Rooney
Results managers: Robert Morris, John Shipley
Energy supply training manager: Heidi Nonnenmacher
Foremen: Andy Massey (maintenance), Paul Tuter (electrical)
Senior operator/technician: Alvin Mitchell