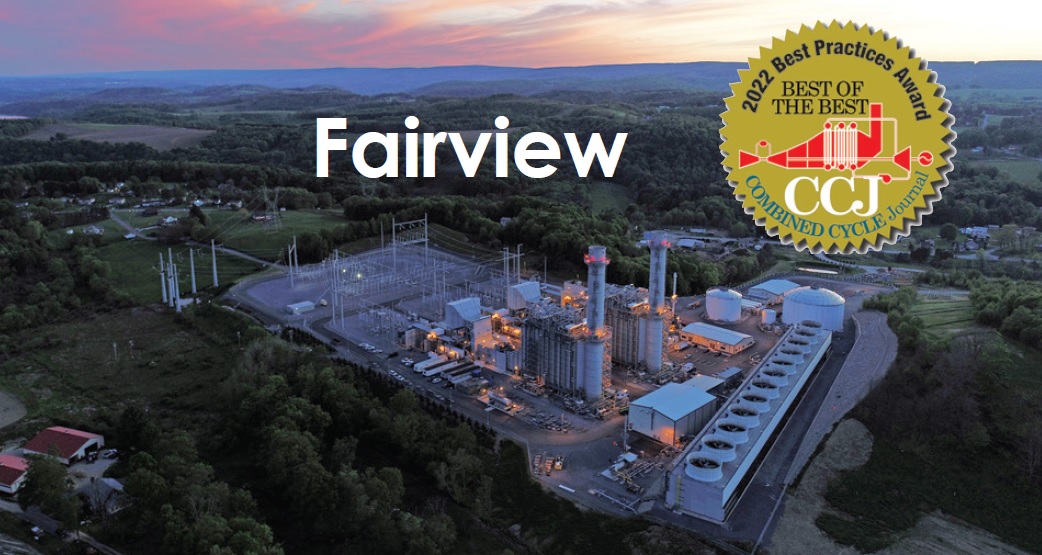 Fairview incurred several plant trips following commissioning because of valves hanging up and/or key parameters being overlooked until it was too late for the Mark VIe control system to keep the unit in service. After a handful of failed starts, staff began to discuss how plant operation could be made more reliable and profitable.
Most of the discussions revolved around issues experienced with key systems, the critical steps that had to be monitored simultaneously across multiple DCS screens, and the time it took to navigate numerous DCS pages.
Specifically, issues were found with attemperating valves not operating properly—typically just after minimum-emissions-compliance load was achieved, when the HRSG and associated piping began warming up and required cooling. Another troublesome area was the unit bypass valves not operating as expected. Or closing unexpectedly to protect piping from overheating because of failed attemperators, and initiating a unit shutdown in the process.
Working with onsite OEM personnel, staff learned other plants incorporated several parameters, previously spread out over multiple DCS monitoring pages, into a few simple pages. The specific items monitored—such as troublesome attemperators and their associated block valves, unit isolation valves, and steam-header bypass valves—were shown on individual pages for ease of monitoring during plant starts. However, grouping these separate DCS pages together into a single monitoring page mitigated the delay experienced when browsing page to page.
Individual pages used for blending the outputs of both HRSGs after an initial 1 × 1 startup were created for easy viewing and troubleshooting by combining multiple parameters into one easy-to-view screen (Fig 4). This single unit blending page consolidated what would have been eight separate pages into one.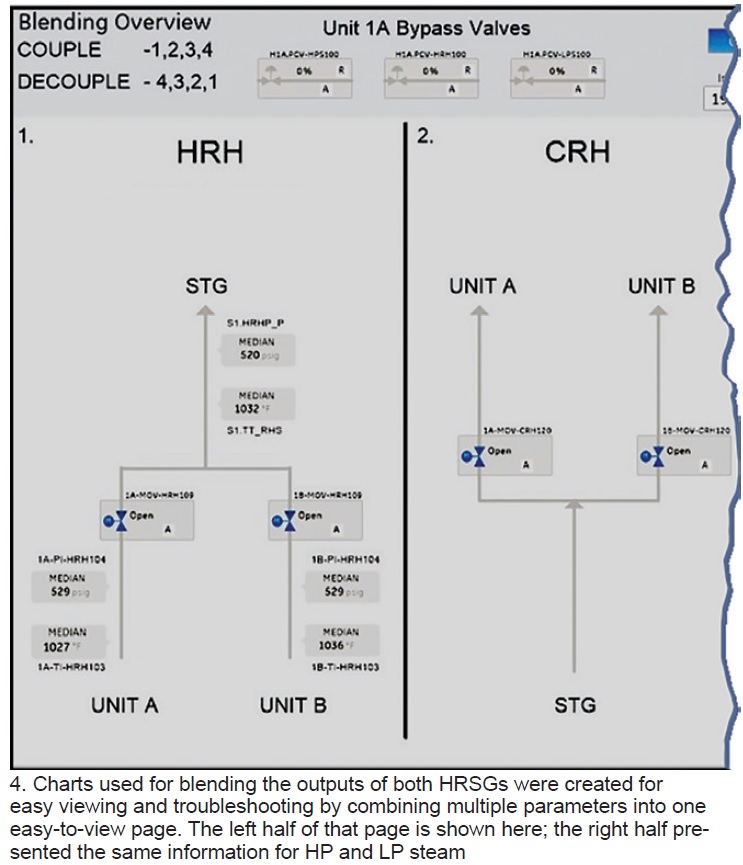 Additionally, plant-specific, combined attemperator pages were created to monitor each unit's attemperators during the crucial periods of startup to ensure that temperatures remain within design limits during GT starts and that valves move as expected (Fig 5). Attemperator and block-valve graphics from five separate DCS screens were condensed into one for each unit.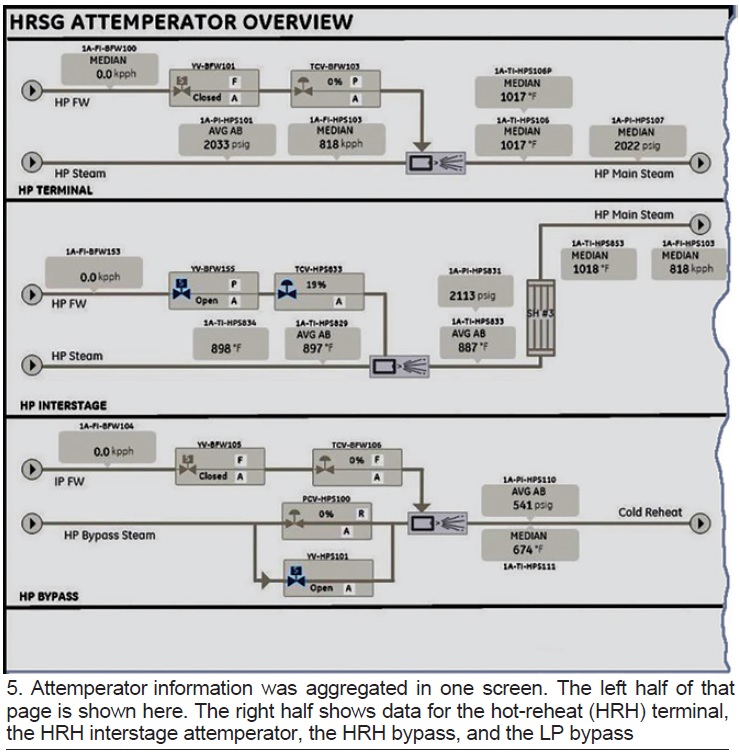 Monitoring the new DCS screens increased plant starting reliability, allowing Fairview to come online more consistently without delays, and dispatch sooner, say Burchfield and project participants Curtis Speer, control room operator; Aaron Roberts, I&E technician; and Dave Walker, FieldCore engineering team.