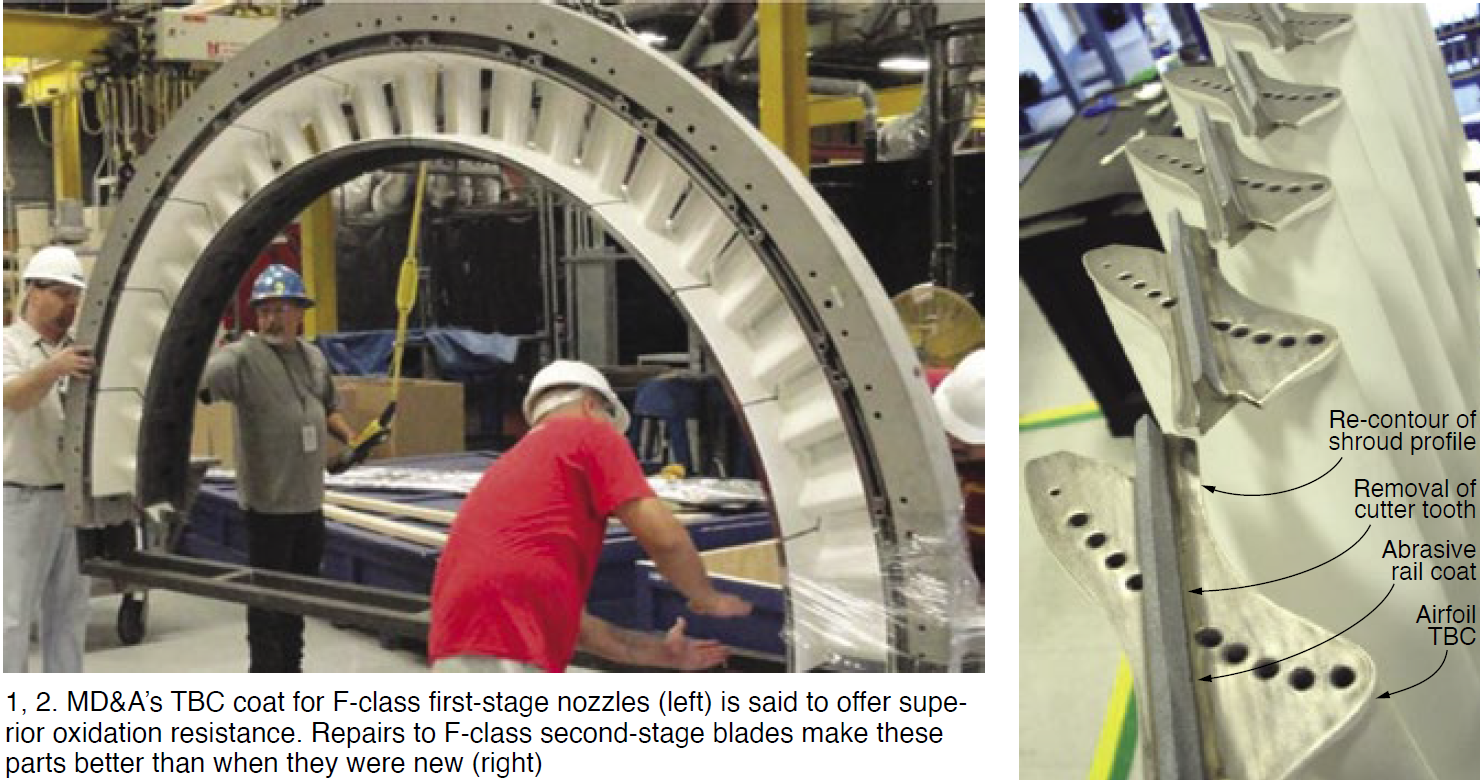 If you're having difficulty with your F-class gas turbine OEM when it comes to repair of hot-gas-path (HGP) components, MD&A wants you to know they not only have the experience you are seeking, but also enhancements, which will extend service life, plus better transparency and customer oversight throughout the repair process.
In the "Extending Service Lives of Gas Turbine Components" segment of MD&A's Spring 2021 Webinar Series (February 23), Director of Engineering Jose Quinones, PE, reviewed the company's capabilities, experience, and customer-care process, most pointedly through eight examples, including nozzles, blades, and shrouds for  F-class GT stages 1-3 nozzles.
Key takeaway: Don't sell "scrapped" HGP parts until you let MD&A look at them. Watch to the end of the webinar (users only) and you'll see why.
MD&A's sweet spot with these types of repairs is "single-crystal components where users have difficulty getting service." All steps of the repair process are done in-house except a hot isostatic press and an internal aluminide coat, if necessary.


Several "gates" are established during the repair sequence for process and quality reviews with the customer. As just one example of an enhancement, MD&A adds silicon, hafnium, and other elements to the thermal barrier coating which reduces surface degradation and crack propagation (Fig 1).
Perhaps the most captivating part of the webinar was when Quinones discussed how MD&A repairs components deemed "unrepairable" by others, such as, in one example, second-stage nozzles with creep deflection, cracks, oxidation, and clearance reductions. In this case, the cooling holes were exposed because of thinning (Fig 2).
Quinones explained that there may not have been repair techniques available when some parts were sent to the graveyard. In an astonishing case, MD&A took components worth $7600 as scrap, repaired them for $1.3-million, and saved the customer many millions more.
As noted during the Q&A, best to loop your insurance company into the conversation regarding such repairs, especially when MD&A's assessment is different from the OEM recommendations.