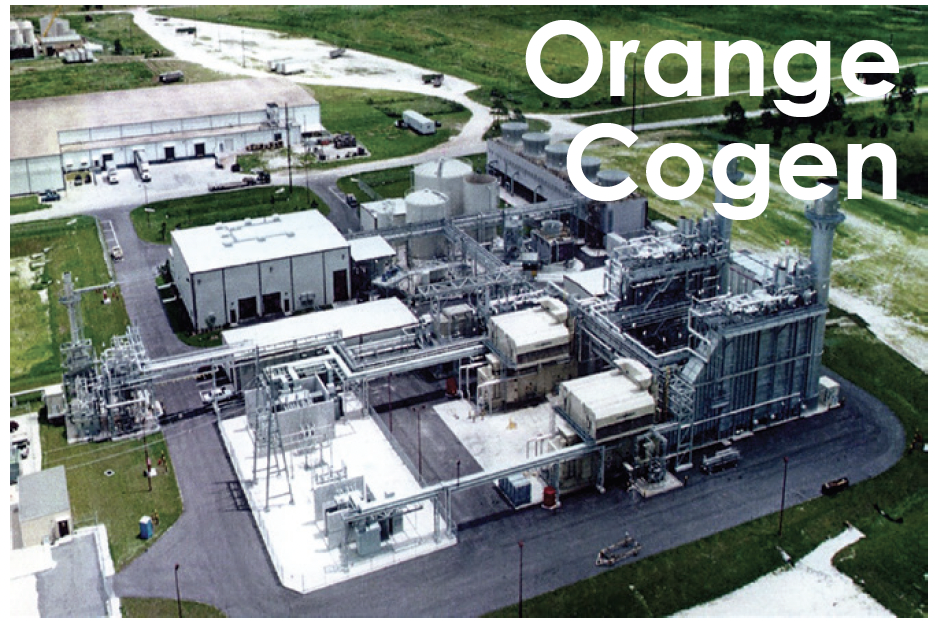 Orange Cogeneration
Owned by Northern Star Generation
Operated by Consolidated Asset Management Services LLC
104 MW, gas-fired 2 × 1 combined-cycle cogeneration plant powered by DLN-equipped LM6000 engines, located in Bartow, Fla. Condensing, extraction steam turbine is rated 25 MW.
Steam is sold to producers of orange juice and ethanol
Plant manager: Allen Czerkiewicz
Challenge.. Florida receives approximately 1.2 million lightning strikes annually and leads the nation in lightning-related deaths. Outside work can be extremely hazardous, and potentially deadly, during a thunderstorm. For this reason, no outside work is permitted at Orange Cogen when lightning is detected within 10 miles of the facility.
The existing lightning detection system at the plant feeds a display in the control room that flashes red and notifies the operator when lightning is detected within 10 miles of the facility. System includes a 30-min countdown timer that resets each time more lightning is detected. When lightning is detected, the control room operator announces same to all plant personnel via the intercom and plant PA system. The operator informs personnel of the danger and reminds personnel to seek shelter and stop outside work until the all-clear is given.
Personnel (contractors, vendors, delivery personnel) who entered the facility after the warning announcements were made had no way of knowing that the plant was under a lightning warning and would expose themselves to great risk.

Solution. A large flashing blue strobe light was purchased and installed at a very conspicuous location that anyone entering the facility would not be able to miss. A connection on the lightning detector module (photo, left) is used to transmit a signal to the blue light, causing it to activate (photo, right).
Results. Since installation in September 2019, the system has performed flawlessly. Any individual entering the facility now has an obvious warning to alert them of any potential lightning dangers, making the plant safer for everyone onsite.
Project participants:
Ken Judd, materials coordinator
Charles Chancey, I&E technician
Kristen Albritton, EHS manager