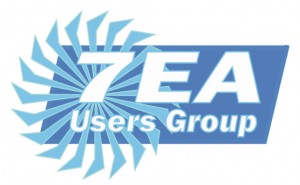 Presentations by owner/operators are highly regarded at user-group meetings. The first-hand experience detailing how a particular job was conducted, what worked/what didn't, lessons learned, etc, can be invaluable to someone considering a similar project. Plus, there's the opportunity to ask questions and get straight-forward answers.
You should be aware of the six user presentations from the 2016 7EA Users Group meeting profiled here which might provide an assist in work you're doing or planning. They are accessible to registered users on the organization's website. The titles, immediately below, reflect the diversity of material shared at a typical 7EA meeting—including HV electrical, generators, gas turbines, valves, etc.
Bus replacement.
TIL 1398 inspection of stator-end winding axial support system hardware.
Hot-gas-path component life.
7EA maintenance strategies.
Gas valve upgrade.
7EA compressor issues.
Wrapper leak mitigation.
The bus-replacement presentation describes in detail (but few words) the retrofit of 15-kV/4000-amp circular non-segregated (non-seg) bus. More than seven-dozen photos of the components and their assembly and installation, foundations, plus detail drawings, walk you through the project quickly. A companion presentation, made by Bruce Hack of Crown Electric Engineering & Manufacturing LLC, covering circular non-seg bus, switchgear and circuit breakers, also is posted on the 7EA Users' website.
TIL 1398-2, issued in March 2003, is applicable to all hydrogen-cooled, medium-size generators manufactured between July 1988 and September 2002. Its purpose is to remind users to inspect the tightness of the stator end-winding support hardware for loose, missing, and non-locking fasteners. Photos show damage done by liberated fasteners and how fasteners can be fixed in place with epoxy to mitigate the issue.
A table included in TIL 1398-2 identifies machines susceptible to loose fasteners (such as the GE 324 steam turbine/generator, 9A4, and 7A6), gives part numbers of interest, etc.
HGP component life reflects the experience of three 7EAs, each having a nominal 20 years of cogeneration service. The baseload units had operated roughly 165,000 fired hours and had fewer than 200 starts, respectively. Inspection schedule was combustion every other year, HGP every four years, and major every eight years.
Buckets:
First stage. DS GTD-111, 12 cooling holes, GT 33 coating and TBC. Typically repair at HGP and replace at about 100,000 fired hours. Longest demonstrated run was 105,000 fired hours.
Second stage. IN-738 and GTD-741, 10 cooling holes, scallop shroud, cutter teeth. Typically repair at HGP or major and replace at 100,000 fired hours. Longest demonstrated run on IN-738 buckets with eight cooling holes was 100,000 fired hours.
Third stage. U-500, cutter teeth. Typically repair at HGP or major and replace at about 135,000 fired hours. Longest demonstrated run was about 140,000 fired hours.
Nozzles:
First stage. FSX-414 with full MCrAlY and TBC coating. Repair at HGP and replace when no longer cost-effective to repair. Longest demonstrated run expected at next outage would be 140,000 fired hours. At the time of the presentation a set of nozzles with about 130,000 fired hours was at a shop for repair.
Second stage. GTD-222 with MCrAlY coating. Repair at HGP; replace when no longer cost-effective to repair. Longest demonstrated run expected at next outage would be about 162,000 fired hours.
Third stage. GTD-222. Repair at major; may replace at 200,000 fired hours or when no longer cost-effective to repair. Original sets of nozzles still in machines with about 165,000 fired hours of service and two repair cycles.
Shroud blocks:
First stage. HR-120 with cloth seals.
Second and third stages. Honeycomb.
7EA maintenance strategies. This presentation, rated "must review" by the editors, offers valuable insights based on the extensive experience of both the user and his company. The power producer has 51 7EA peaking units (no baseload) installed at six stations; 39% of the engines have Type 403cb stainless steel S1 airfoils, the remainder GTD 450. The strategies discussed had to do with S1 failure mitigation, post-outage performance loss, and rotor end-of-life.
Regarding S1, the speaker first reviewed inspection options, then discussed the company's original failure-mitigation program and why some tweaking was required. He then explained the updated plan and reviewed ongoing development of yet another mitigation plan (referred to as the "alternative" plan) based on the efforts of EPRI and its members.
TIL 1884. The speaker addressed TIL 1884 first, noting that the OEM recommends dye penetrant for NDE. The user's engineering department does not agree, believing greater accessibility is needed for a proper dye-penetrant inspection, excessive application of dye-penetrant chemicals is required, and results are inconsistent. It recommended eddy current (EC), finding it is easier to implement, results have less variability, and helps identify crack indications at a higher success rate. If an indication is found, the engineering department recommends confirmation with FPI (fluorescent penetrant inspection).
For more on TIL 1884 and what others think about the use of dye penetrant to achieve its goals, see the article above focusing on 7EA compressor inspection.
Continuing, the speaker said his company embraces 100% borescope inspection of the R1/S1 area for clashing and of recording clashing damage, if found, with photos and measurements. Mapping of clashed stators also is done.
Here's how the speaker summarized the company's S1 failure mitigation observations and efforts:
Corrosion of carbon-steel ring segments reduces vane damping and increases stator stresses if a rotating stall is experienced during startup and/or shutdown.
At the time of the presentation, S1 failures associated with GTD 450 were airfoil tip liberations; with 403cb, root liberations. The latter failures can occur with no clashing.
TIL 1884 recommends dye-penetrant inspections only for units experiencing clashing. It does not address units with 403cb airfoils which may have crack indications without signs of clashing nor does it offer a method for determining the magnitude of indications.
The speaker's company has qualified EC as its preferred method of S1 inspection.
The power producer also evaluated its 7EA fleet based on S1 inspection results compared to operational profile and parameters, finding no correlation to predict S1 crack initiation and when an S1 failure would occur.
Post-outage performance loss. A relatively common complaint of owner/operators presenting on their recent major inspection experience is the deterioration of performance following restart. The editors have heard this at several user-group meetings with no particular OEM or third-party vendor singled out.
The 7EA speaker discussed performance loss after a combustion inspection (rare) and HGP. The typical finding: Pre-outage NOx margin was different that post-outage. Engines were tuned to lower firing temperatures to assure environmental compliance. The result was a 3- to 5-MW decrease in output. The user's company, the OEM, and various third parties believe fuel/air variation explains the performance issues.
The owner has been flow-testing liners and comparing results against post-outage performance to determine allowable flow tolerances—this to maintain firing temperature at the highest possible level and prevent loss of top-end megawatts. Another objective is improved repair processes to achieve repeatable results with vendors and reclaim lost output.
Rotor end of life (EOL). The speaker explained the following four options for rotor failure mitigation:
1. Replace the existing rotor with a new or refurbished one. This is the highest-cost/lowest-risk option but one seriously worth considering if you have majors for multiple units in the same year.
2. Refurbish to regain half a lifecycle. This is a less expensive but higher-risk alternative than the first option.
3. Replace key rotor components to achieve life extension—less expensive than the first two options with less risk than the second.
4. Inspect but do not repair may be the option of choice depending on the strategy for unit retirement. This is the lowest-cost/highest-risk option of the four presented.
The presenter closed by listing critical items to consider before formulating an EOL evaluation plan and selecting a vendor:
Availability of rotor discs (OEM or third-party manufactured) if one or more do not pass inspection.
Capability of the EOL contractor for replacing one or more discs—if necessary.
Candidate contractor's rotor inspection capabilities and experience.
Candidate contractor's EOL analytical and engineering capabilities.
The gas-valve upgrade presentation provides some project photos, data, calibration settings, operating parameters and other information of value to users considering migration from hydraulic actuation to electric. This information, combined with the experience from a recent Frame 5 fuel-valve upgrade, should help any owner/operator considering a similar project.
7EA compressor issues. A hands-on engineering manager discussed issues experienced during execution of TIL 1884 recommendations. If clashing is in evidence, removal of S1 vanes may be necessary. Options for removing them: Pull the rotor or leave the rotor in place and try to push the lower-half ring segments out of the case. The presentation illustrates how the OEM's stator removal tool handles the task with the rotor in place.
The speaker said the special tooling was successful on both machines serviced, but the task was challenging. On one unit, the hydraulic power unit developed 3100 psig to free up segments with heat and quench. The other unit required 5200 psi to break loose the ring segments.
Other discussion points: Replacement of a failed R17 blade (TIL 1346), shim pinning according to TIL 1562-R1, and turbine shell-to-exhaust frame slippage (TIL 1819-R2).