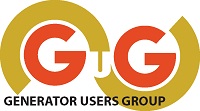 The ninth annual meeting of the Generator Users Group, launched in fall 2015 in Las Vegas, is an important component of Power Users' 2023 Combined Conference in the Omni Atlanta Hotel at CNN Center, August 28 – 31.
Technical program for the upcoming meeting was developed by the all-volunteer steering committee of engineers and managers identified in the sidebar—many with decades of relevant experience. A preview of the presentations scheduled for the week beginning August 28 follows.
GUG steering committee, 2023

Chair: Jeff Phelps, consulting engineer, Southern Company
Vice Chair: Craig Spencer, director of outage services, Calpine

Dave Fischli, director of engineering and programs, Duke Energy
Andres Olivares, generator specialist, Calpine
Joe Riebau, director of compliance and electrical engineering, Constellation Power
Jagadeesh Srirama, senior electrical engineer, NV Energy
Doug Coleman, generator engineer, Duke Energy
Expectation is that most of this year's presentations will be made available to owner/operators through the Power Users website a few months from now—except for those made by GE and Siemens-Energy. Access the GE PowerPoints at https://mydashboard.gepower.com; the Siemens-Energy presentations on the company's Customer Extranet Portal, https://siemens.force.com/cep.
Slide decks from 2022 and earlier meetings already are accessible to registered users. If you are not registered, sign up now at www.powerusers.org: It's easy and there's no charge.
Monday, August 28, begins with a training workshop on stator endwinding support systems, presented by Siemens-Energy, GE, and NEC, which ends with lunch. The afternoon program is dominated by presentations from users and EPRI. Here are the highlights:
Generator sweep frequency response testing.
Generator monitoring.
Generator inspection/data app.
Case study of a generator ground fault after two years in service.
Stator winding ground fault: collateral damage from a core-iron hot spot.
Generator case-history findings.
Brushless exciter experience.
Tuesday, August 29, features presentations by vendors and consultants until the afternoon break, when owner/operators take over the podium. Yet another preso on endwinding support systems kicks off the program, with Jason Sinkhorn of EME Associates focusing on design, philosophy, and construction. Following Sinkhorn are:
Brushless exciter system overview by Daniel Besmer and Jacques Leger of Electric Machinery.
Advances and case study on EMI monitoring by Consultant Kent Smith, representing Cutsforth.
A rapid 7A6 field rewind case study by engineers from MD&A.
Turbogenerator rotor rewind: Maximize the value of maintenance, Rob Rettler, Toshiba America Energy Systems.
Generator fields: Testing, evaluations, and repairs, Jamie Clark of AGT Services Inc.
Generator high-speed-balance case studies by Keith Collins of MD&A.
Generator rotor concerns, Howard Moudy, NEC.
Core restacking in the horizontal position, Rhett Smith of EthosEnergy Group.
Circulating currents and overheating issues associated with isolated-phase bus ducts, Mohsen Tarossoly, EBI.
Topics of the user presentations are:
Generator protection auto-trip philosophy.
NERC compliance challenges.
Excitation-system upgrade and replacement case history.
Tuesday's technical program ends at 5 when the three-hour Vendor Fair begins.
Wednesday, August 30, features presentations by Siemens-Energy in the morning and GE in the afternoon.
The Siemens-Energy lineup:
Issues and maintenance practices for (1) gas (air/H₂) coolers, (2) hydrogen gland seal rings, (3) hydrogen seal-oil systems, and (4) generator bushings.
Generator additive manufacturing.
Fleet major findings.
Changing operating regime
Stator core inspection and repair experience.
The GE lineup:
Model 324 phase connection cracking—including TIL-1965/1966 retirement and its replacement with a new TIL.
Model 390 phase connection cracking, with a focus on RCA progress.
Collector brush design history and maintenance best practices, plus RCA progress and supply-chain status.
TIL-2119, "Generator Pole-to-Pole Connection Replacement."
Velomitor radio interference.
CTS hydrogen leakage PSIB: Reinforce replacement of new design.
RCA of 89SS switch failure.
18Z/21Z aluminum spacer: Risk with potential stator rewind.
Stator-bar putty repair.
Stator-core integrity/aging factors.
Fault event investigation.
Fast stator rewind: Its applicability and benefits.
Thursday, August 31, features user presentations and open discussion. Here are some of the topics identified before press time:
AeroPac I main lead failure.
Blocked rotor cooling holes.
Collector flashover event and related supply-chain issues.
Keep in mind that meeting information is updated regularly on the GUG pages of the Power Users website at www.powerusers.org. Alternatively, come up to date when you register for the conference.