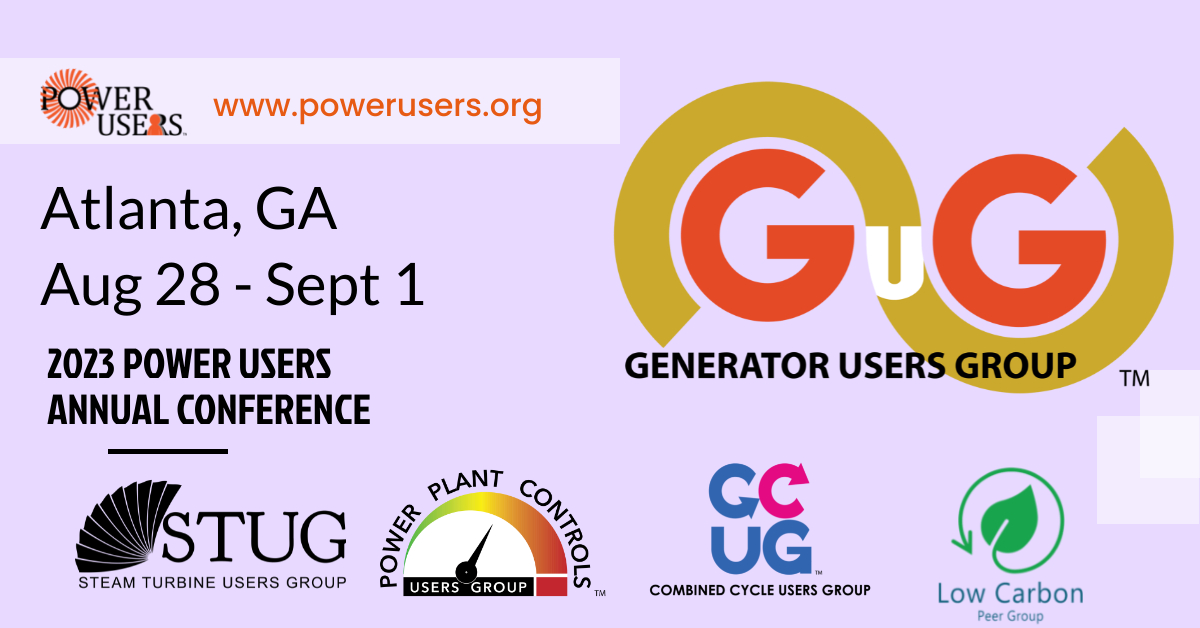 With the 2023 Generator Users Group (GUG) approaching August 28-31 in Atlanta, part of the greater Power Users Combined Conference, reviewing some of the content from last year's meeting should encourage you to attend or send someone from your organization to experience this valuable content in person. Presentation abstracts below are based on information available only to end users in the slide decks posted at www.powerusers.org. Those seeking deeper dives into specific topics should note the presentation titles in italics at the end of each summary and access the source material on the website.
Considerations in the rewinding of stators
Gary Slovisky, NEC's director of generator services, began by saying that understanding "why" a rewind must be performed is an important first step. For example, is it because of age/deterioration? Or might it be design weaknesses and/or unit idiosyncrasies?
Understanding "what" also is very important, he said. What design or unit idiosyncrasies are problematic or can be improved? What rewind components are critical to quality and can they be reused or upgraded, or should they be replaced? Slovisky then identifies components generally reused as part of the rewind. Next step: Stator-core testing and requalification using El Cid and Core Loop or Full-Flux tests.
Focus of the presentation is on GE's 7FH2 generator. The slide deck likely would be of use to anyone with responsibilities relating to stator rewinds. It offers good general information on the following:
Rewind decision.
Specific problems—such as dry ties, vibration/resonances, rigid phase leads.
Endwinding redesign and modification.
Pros and cons of the various stator ground insulation systems.
Tangent Delta testing.
"Effectively Rewinding High-Voltage Generator Stators"
Better core monitoring may allow an increase in maintenance intervals
Derek Hooper, president, B-Phase, describes a new technology which promises to give local temperature and stator-bar motion in the slot during operation. Objective is to extend the time between maintenance outages given the availability of more meaningful information. Users may find it beneficial to follow the development of this technology at future GUG meetings.
The challenging nature of recent core issues on H₂-cooled generators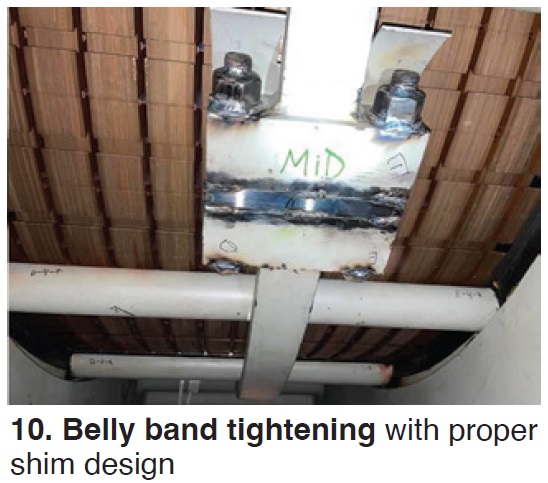 AGT Services' Jamie Clark, well known to users for his deep knowledge on the nature and repair of various generator issues—such as loose cores and low insulation values on stator and field windings in large hydrogen-cooled machines—opened his presentation at the 2022 GUG meeting with this statement: "The past 24-36 months has been very 'eye-opening' with respect to GE's 7FH2 generator fleet."
He then discusses why four planned minor outages morphed into majors during the spring 2022 outage season. AGT Services was awarded two of the four projects—each requiring a full stator rewind and field exchange. One reason for the dramatic turn of events is simple arithmetic.
More than 5000 generators (about 60% with GE nameplates) have been built since 1995 with design stator lifetimes of 25-30 years and design field lifetimes of 10-15 years. Do the shop and personnel resources required to test, inspect, and repair, and make new windings, to keep these generators operating reliably exist—especially given the recent retirements of highly experienced engineers and technicians? There are no simple solutions.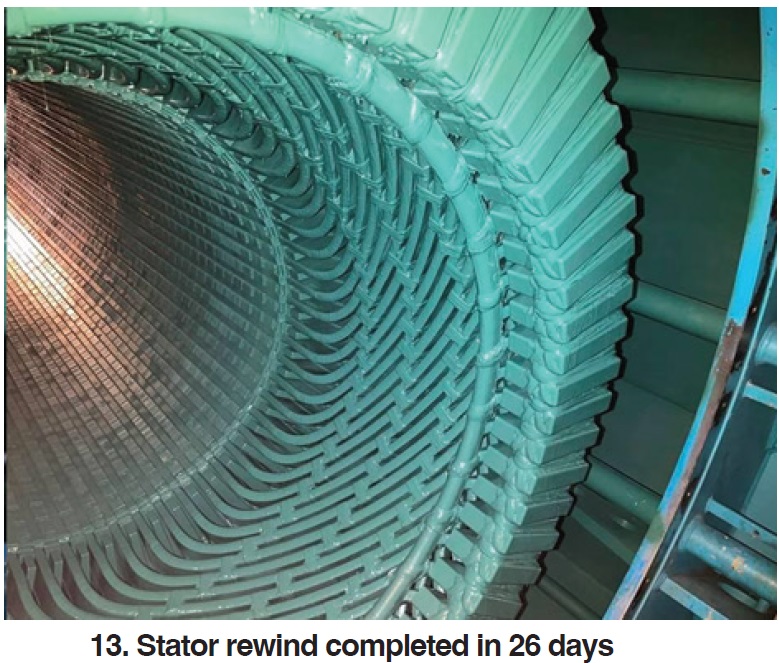 Clark outlines the work scopes for both projects completed by AGT Services and provides many photos to help define both the challenges faced and the repair work done (Figs 10-13). Think of this slide deck as a useful tutorial for those associated with generator maintenance.
"7F Generator Issues – Minors turn to Majors"
Generator literature searches
Jane Hutt's recent passing leaves the generator community short a guiding light to technical information resources on these rotating machines. Hutt's presentation at GUG 2022 was her last and quite possibly her best effort on the subject.
By way of background, Hutt was the primary developer, webmaster, and site manager of the Web-based International Generator Technical Community (IGTC), which serves about 6000 member engineers, technicians, and academics worldwide involved in the design, service, maintenance, and reliability of electric generators. Plus, she was an advisor to the board of directors of the Generator Users Group, which operates under the Power Users' umbrella.
Her slide deck offers a comprehensive, thoughtful guide for conducting an efficient literature search of the internet, industry technical societies, conferences, IGTC, and other sources. It provides excellent guidance on where to look and what information to trust—particularly on the failure and repair of generator equipment.
"An Approach to Performing Time-Efficient Generator Literature Searches"
Other presentations available through the Power Users website cover a sudden excitation increase (field), summary of fleet-wide issues, failure during pre-commissioning, and main lead failure.