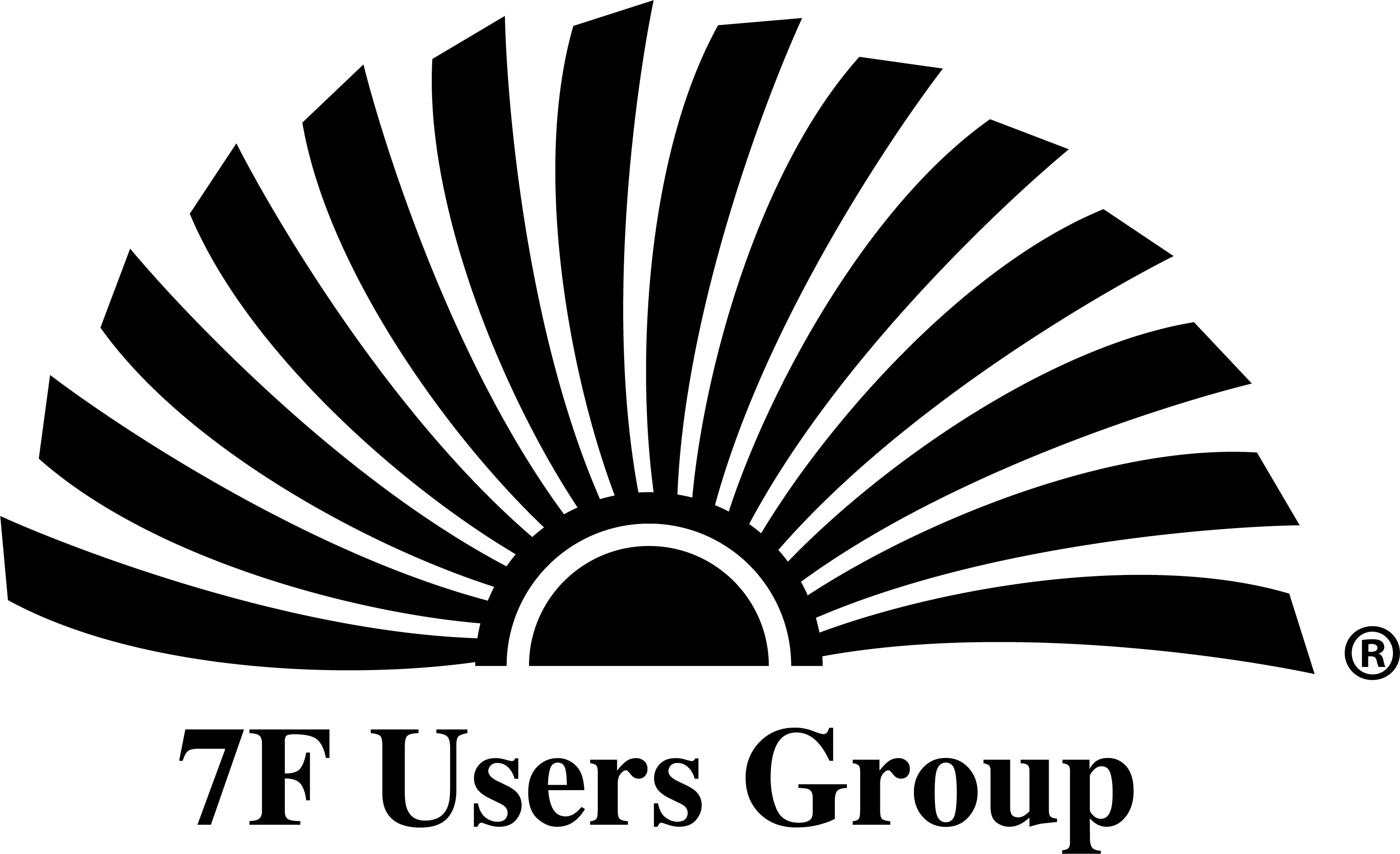 The world's largest user organization supporting owner/operators of 7F gas turbines promises the industry's most robust in-person meeting of its type since the pandemic began two years ago, when the group meets at the Fairmont Dallas Hotel, May 23-27. Recall that the 7F Users Group pioneered a return to in-person conferencing last August, conducting its 30th anniversary meeting in St. Louis.
This year's vibrant, reconfigured program promises a not-to-be-missed event. Vendor solutions highlight the mornings both Monday, May 23, and Tuesday, May 24, with traditional general sessions in the afternoons, and vendor fairs from 4 to 7 p.m. Wednesday is dedicated to general sessions. Thursday is GE Day. Friday morning is reserved for the OEM's deep-dive knowledge-sharing program and hands-on live outage hosted by FieldCore.
It's important to register soon to get the $445 early-bird conference fee, which increases April 23, and to assure your accommodations are at the heavily discounted $185 daily group rate (plus tax, of course), which ends May 2. An online reservation link will be provided to attendees after they register. You cannot arrange for a room at the conference rate any other way.
Stay tuned to www.powerusers.org for program updates as they become available and other announcements.
More detail: The vendor solutions presentations are arranged both days in four 30-minute sessions with four or five services providers presenting simultaneously in each session. Five platinum-sponsor presentations, aggregated in a fifth 60-minute session, conclude the morning programs.
Monday, attendees can listen to half-hour presentations by AGT Services, Certrec, Flow-Tech Industrial, HRST, PSM, APG, CTTS, Cutsforth, Emerson, Independent Turbine Consulting, Core Tech, Oilkleen, Thomassen Amcot, EthosEnergy, NEC, RelaDyne, and Tetra Engineering; plus, hour presentations by Arnold Group, Gas Path Solutions, MD&A, Shell, and TC&E.
Tuesday's half-hour presentations are by Camfil, HRST, Integrity Power Solutions, MD&A, EagleBurgmann, JASC, Kinectrics AES, Koenig Engineering, Moog, Lectrodryer, NEC, Riverhawk, and Sulzer; plus, hour presentations by AGT Services, Doosan Turbomachinery Services, ExxonMobil, IAFD, and PSM.
Access the agenda summary to plan your participation before arriving in Dallas.
The general sessions include a lineup of presentations and discussions by and among users on safety, combustion, auxiliaries, rotors, exhaust systems and components, and other topics yet to be finalized.
GE Day topics include safety; 7F fleet trends; outage planning and execution; GT systems reliability, controls basics, architecture, troubleshooting, and solutions; compressor/turbine/rotor; generator and electrical systems; parts and repairs; and combustion.
Vendor fairs will showcase the products and services from five- to six-dozen companies each night. The generous three-hour exhibit hall program allows you to visit all the companies on your punch list while taking advantage of the heavy hors d'oeuvres and open bar.
2022 7FUG Exhibiting Companies
3angles, Inc.
Advanced Turbine Support
AGT Services, Inc.
Allied Power Group
Alta Solutions, Inc.
American Thermal Solutions
AMETEK Power Instruments
AP4 Group
Arnold Group
AZZ, Inc. – The Calvert Company
Badger Industries
Bearings Plus
Braden Filtration, LLC
C.C.JENSEN, Oil Maintenance
Camfil Power Systems
Certrec Corporation
Chanute Manufacturing
Chevron
Conax Technologies
Conval
Core Tech and CTTS
CUST-O-FAB
Cutsforth, Inc
Dekomte de Temple LLC
Donaldson Company
Doosan Turbomachinery Services Inc.
Durr Universal, Inc.
EagleBurgmann Industries, LP
Emerson
Engineered Pump Services
Environment One Corporation
EthosEnergy
ExxonMobil
Falcon Crest Aviation Supply / Zokman Products
Filter-Doc Corporation
Flow-Tech Industrial
Frenzelit, Inc.
Freudenberg Filtration Technologies
Gas Path Solutions
GAS TURBINE PARTS & SERVICES, INC.
Groome Industrial Service Group, LLC
GTC Control Solutions, Inc.
HILCO Filtration
HPC Technical Services
HRST, Inc.
Hy-Pro Filtration
Hydralube
HYTORC
IC Spares
Independent Turbine Consulting, LLC
Industrial Air Flow Dynamics, Inc.
Integrity Power Solutions
ISOPur Fluid Technologies, Inc.
ITH Engineering
JASC
K-Machine
Kinectrics
Koenig Engineering, Inc.
Lectrodryer, LLC
Macemore Inc
Marioff, NA
MD&A
Mee Ind. Inc.
Mercer Thompson LLC
Met Weld International
Mitten Manufacturing
Moog Industrial
National Electric Coil
Nederman Pneumafil
Nord-Lock Group
NRG Energy Services
OILKLEEN
ORR Protection Systems, Inc.
Paragon
Parker Hannifin
PGAS Inc.
PINNACLE PARTS AND SERVICE CORP
Pioneer Motor Bearing Company
Power & Industrial Services Corporation
Power Plant Services
Power Services Group
PowerFlow Engineering Inc.
Powmat Ltd
Precision Iceblast Corporation
PSM
Rapid Belts
Real Time Power INC
RelaDyne
Republic turbines
Reuter-Stokes, a Baker Hughes business
Riverhawk
Rochem Technical Services
Roper Pump Company
S.T. Cotter Turbine Services, Inc.
Schock Manufacturing
Shell Oil Products
Sohre Turbomachinery
Stork Turbo Blading
Sulzer
SVI INDUSTRIAL (BREMCO / SVI DYNAMICS)
Taylor's Industrial Coatings, Inc.
Technical Training Professionals
TesTex, Inc.
Tetra Engineering Group, Inc.
Thomassen Amcot International "TAI"
TOPS Field Services LLC
Toshiba America Energy Systems
Trinity Turbine Technology
TTS
Universal Plant Services
Veracity Technology Solutions
Viking Turbine Services, Inc.
Voom, LLC
Young & Franklin