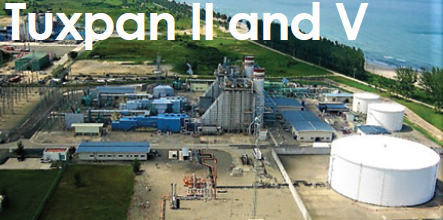 Tuxpan, home to two 501F-powered 2 × 1 combined cycles operated by NAES Corp in Mexico, is located in a salt air environment containing a great deal of dust from both agricultural and industrial activities in the area. These contaminants present a challenge because plant performance rapidly degrades as the air inlet filters foul.
Quarterly, Maintenance Manager Jose Hernandez's team uses a pressure washer to clean the screen located ahead of the pre-filter to collect airborne dust and salt. This new practice enables plant personnel to achieve the desired pressure drop across the gas-turbine inlet filters and maintain expected performance.
The cleaning process begins by removing the panels that hold the filter mesh inside the filter house (Fig 1). Once outside, they are washed with high-pressure water until clean (Fig 2). Final step is to reinstall the panels in the filter house. With this procedure, plant can extend the lives of the 450 pre-filters in each gas-turbine inlet, saving approximately $20,000 annually.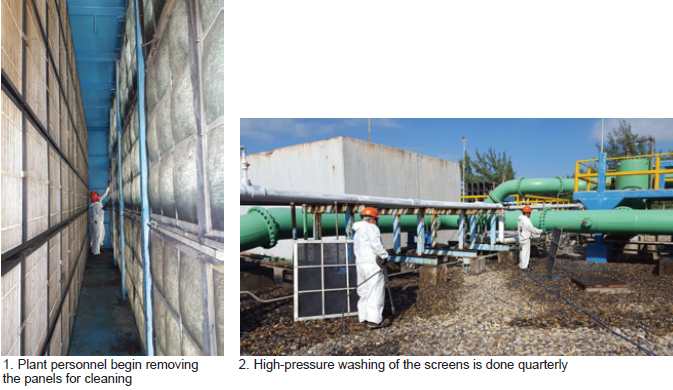 Based on data recorded from Jan 12-Jan 15, 2019, before and after high-pressure cleaning of the screens on January 14, washing reduced the pressure drop through the inlet filters by 0.32 in. H2O, producing a nominal performance gain in each engine of 50 Btu/kWh.