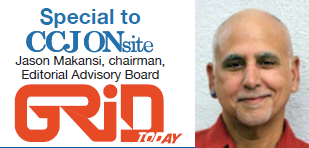 Some veteran gas-turbine (GT) asset managers have already been given responsibility for grid-scale storage facilities. Others may find their asset portfolio shift in this direction soon.
If you are in this camp, or if you just want some technical guidance around this new asset class, get a copy of the Advancing Contracting in Energy Storage Working Group's (ACES) Best Practice Guide (BPG), available online at no charge.
According to lead investigator and storage sector veteran consultant Richard Baxter, the ACES BPG was written primarily for non-technical stakeholders in storage projects—lenders, lawyers, new project developers, and others – to help them "define what it is they are being asked to participate in, ask the right questions, and evaluate and compare project opportunities." Baxter further notes the overall objective is to "more quickly get the sector to coalesce around generally accepted practices."
Grid-scale storage is a wholly new electricity asset class being developed primarily around exciting, but complex, new battery technologies. It's on the cusp of rapid growth. GT veterans might liken it to the early to mid-1990s when IPP and merchant generation projects around advanced gas-turbine technology were entering the industry.
One thing's for certain: You can't pick up your operational practices from other less dynamic energy technology projects, warns Baxter, whether GT, solar, or wind, and impose them on battery storage. Energy storage is "more akin to a living organism" and standardized maintenance protocols will only come with far more field experience than the sector has today.
Still, GT experts will recognize some analogies to their facilities. For example, performance of lithium-ion batteries, the prevailing technology, is affected by ambient temperature. For GTs, it's efficiency and output. Batteries, however, chemically and physically degrade; deviations from ideal operating temperature can have "severe consequences" on battery cell life (chart)—just think of your digital devices. Parasitic energy is consumed to maintain that ideal temperature within the enclosure. Assuring uniform flow of coolant around battery pack outer enclosures is essential, but a challenge.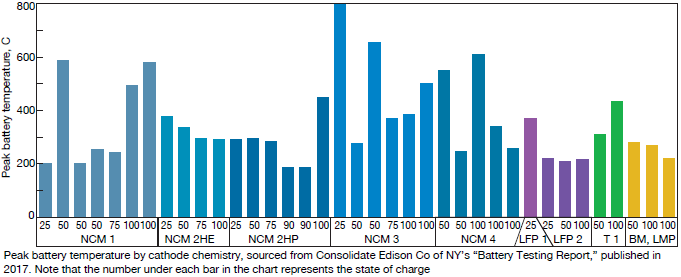 ACES's BPG confirms what was learned last year at storage-industry meetings: There is little consensus deriving basic grid-scale battery performance parameters—such as reliability, round- trip efficiency, and degradation rates. Safety is in the same category. The BPG quotes an earlier 2014 DOE report, "It is almost impossible to have a meaningful technical discussion about ESS [energy storage system] performance or reliability."
While the report acknowledges there has been progress within storage communities to address these gaps, the CCJ summary from last year suggests there is still a ways to go. The Energy Storage Association's (ESA) Corporate Responsibility Initiative also is addressing safety and reliability issues.