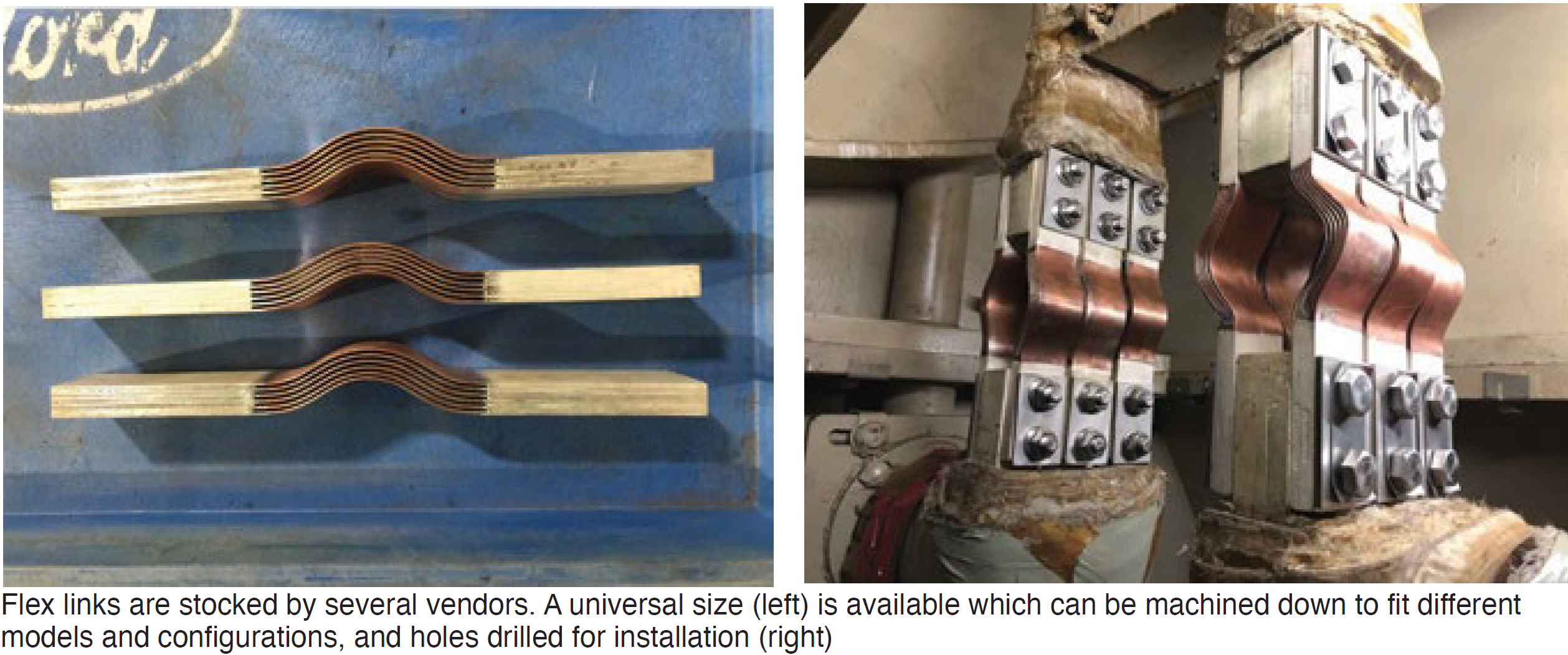 James Joyce, operations manager, MD&A's Generator Repairs Div, speaking at the 2022 conference of the 7F Users Group, May 23-27, in the Fairmont Dallas Hotel, focused on three topics of particular importance to owner/operators of 7FH2 generators: Spring migration, collector changeout, and flex-link systems.
All styles of 7FH2s—Gens One, Two, and Three, plus 324s—are affected by amortisseur spring axial movement under the body wedges of the generator rotor (addressed in TIL-2106), which can cause blockage of cooling-air passages. If a whole row moves, Joyce added, it can halt cooling to all the rows. MD&A has a patented corrective repair, described as the insertion of a "top hat" which locks all the slots together so they can't move, that can be done "with relative ease."
DIG DEEPER: SAN ANTONIO, AUGUST 28 – SEPTEMBER 1
Joyce then moved on to a case study of an onsite repair of a collector ring completely destroyed (without affecting field windings) by flashover induced by carbon buildup. The old, deformed rings were removed, and replaced with new ones fabricated in the shop, keeping the bore copper sleeve intact. Users should visually inspect brushes for carbon buildup and remove it if found, then change the polarity.
TIL-2106 also recommends visual inspection for cracking in flex-link connections (photos) during an outage. There's no standard borescope inspection technique for this, especially the bolt threads. MD&A (and others) stock pre-2014 and post-2014 (following an OEM mod) "universal-sized" flex links with "standard stainless-steel bolting." Really old units may have to mitigate asbestos in the conforming putty. Electrical testing should be performed pre- and post-replacement, and users are encouraged to "change polarity, swapping wire leads, once every minor outage.
Joyce's presentation is available to registered owner/operators in the 7FUG Conference Archives section of the Power Users website at www.powerusers.org.