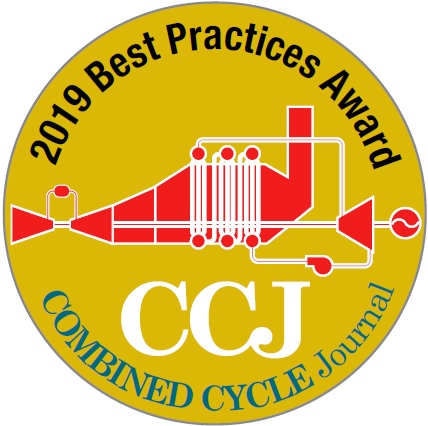 7EA users captured one Best of the Best and two Best Practices Awards in the 2019 judging. None of the best practices is frame-specific so they may be of value to owner/operators of other frames as well—especially facilities focusing on performance improvement and safety.
Thumbnails of the three plants receiving awards:
Quail Run Energy Center, Best of the Best recipient, equipped with two 2 × 1 power blocks, is located in Odessa, Tex, and managed by Steve Reinhart. Owner is Quail Run Energy Partners LP; the operator, NAES Corp.
Ferndale Generating Station is a 2 × 1 combined-cycle cogeneration plant in Ferndale, Wash, owned by Puget Sound Energy and operated by NAES Corp. Plant manager is Tim Miller.
Mulberry Cogeneration is a dual-fuel, 1 × 1 combined-cycle cogeneration facility in Bartow, Fla, owned by Northern Star Generation and operated by CAMS. Plant manager is Allen Czerkiewicz.