Condition monitoring system facilitates maintenance decision-making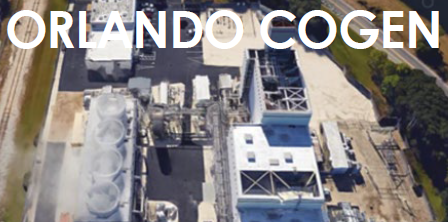 A challenge at Orlando Cogen, a 1 × 1 combined cycle powered by a GT11NMC Alstom engine, was to determine if a wireless condition monitoring system (CMS) could help the 25-year-old plant affordably improve efficiency and/or operational effectiveness through better planning of O&M activities.
Plant personnel led by James Murray, evaluated a few competing systems before deciding on the purchase of four wireless vibration and temperature sensors and a cellular gateway device from ProAxion Inc to vet CMS technology on pumps and motors installed in 1993.
After successfully completing the first phase of the trial to test ease of installation and set-up, staff purchased eight additional sensors for the four-cell wet cooling tower in April 2017. Each cell has a 100-hp motor with an extended shaft connecting to a right-angle gearbox which drives the fan.
The plant's cooling-tower maintenance outage, scheduled for December 2017, included replacement of one motor/gearbox set based on operational hours. But the CMS indicated that the equipment looked in good health based on temperature and vibration data collected.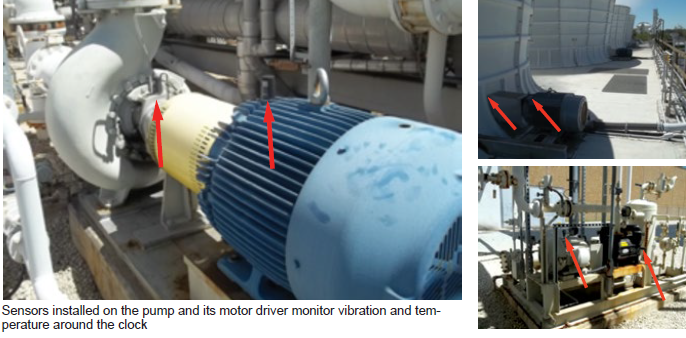 However, a motor not scheduled for replacement was in an alarm condition before the outage and the CMS indicated it was likely near end-of-life given vibration patterns associated with bearing failure. This information guided staff to replace the motor in alarm instead of the motor/gearbox targeted for replacement.
The result was a double benefit:
The expense of replacing an otherwise healthy motor and gearbox was avoided.
The potential threat of an unexpected failure causing a reduced-capacity event was eliminated by removing the motor nearing end-of-life.
After this success, the plant purchased four additional sensors for its steam-turbine vacuum system, bringing the total to 16 vibration and temperature sensors that are monitored 24/365. Importantly, if a sensor goes into alarm, the CMS automatically sends email and text alerts to inform plant staff.
Plant Manager Murray considers its CMS trial an unqualified success. Installation, setup, use, and understanding of the system was straightforward and easy, and the results have provided a positive cost/benefit.