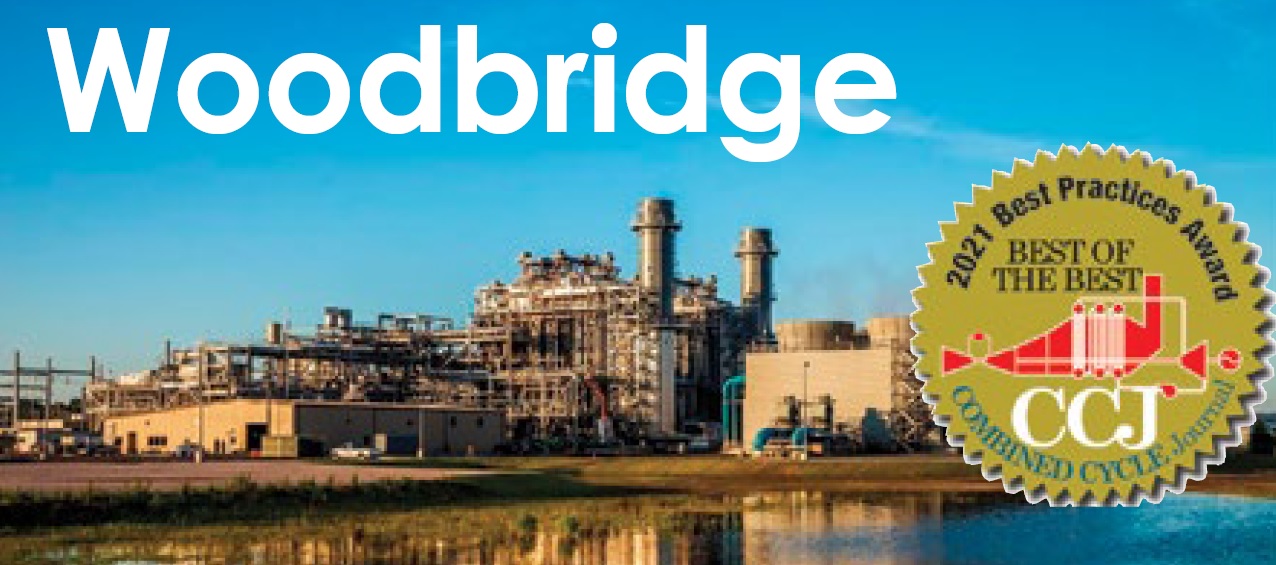 Woodbridge Energy Center

Owned by CPV Shore LLC
Operated by CAMS
725 MW, gas-fired 2 × 1 7FA.05-powered combined cycle located in Keasbey, NJ
Plant manager: Chip Bergeron
Challenge. Woodbridge was notified four months before the planned 2020 fall outage that the generator collector brush systems serving its gas and steam turbines soon would be discontinued by the OEM. Faced with the obsolescence of a critical high-wear system, plant personnel had to move quickly to plan for the upgrade while also capitalizing on any opportunity to eliminate the various issues that plagued the existing system.
Solution. Having spent several years working with Cutsforth on the excessive brush wear and selectivity issues related to the OEM system, the company's input was sought on the pending obsolescence issue. While upgrading to a Cutsforth system is not new and something many sites might do in their lifetimes, the team need to go one step further and find a way to reduce the weekly labor hours dedicated to brush maintenance. The OEM collector system was costing the site approximately 900 man-hours annually to maintain.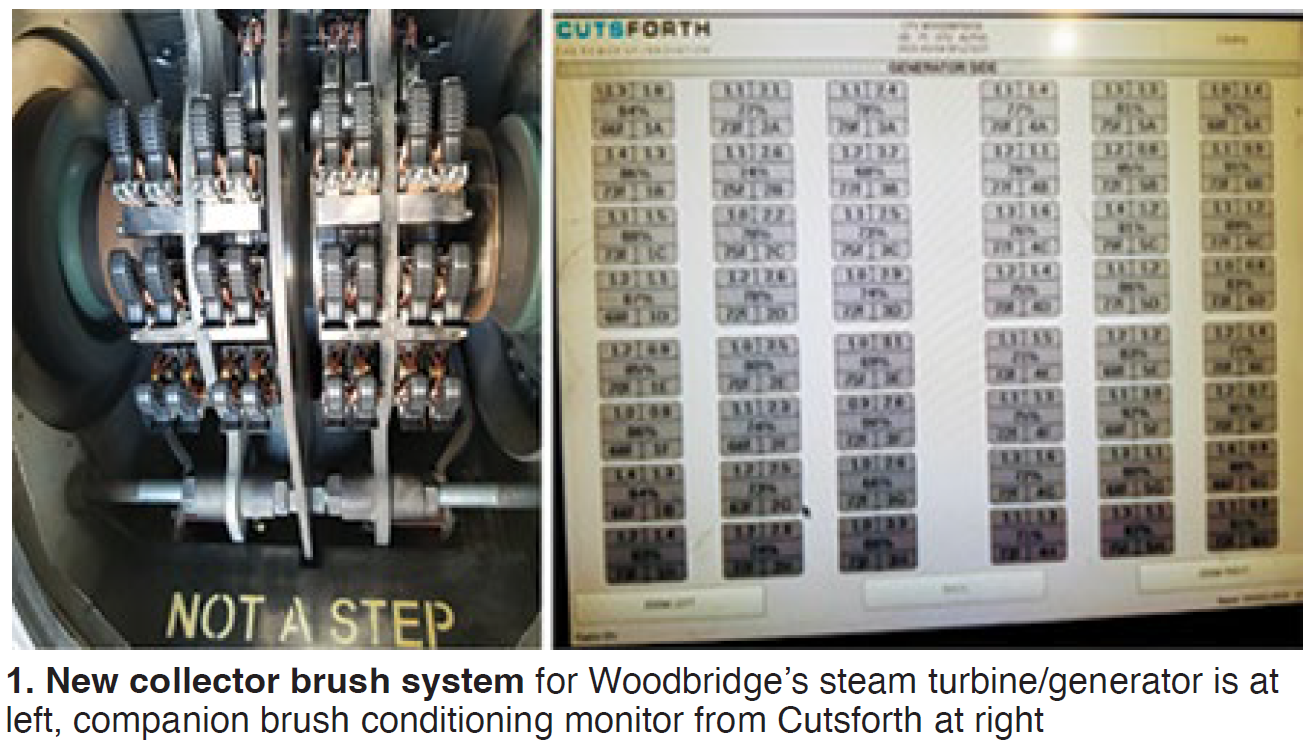 To address this issue, Cutsforth proposed its most advanced brush rigging system available (Fig 1) which came complete with the company's Brush Condition Monitor (BCM). The latter gives staff a real-time view into the health of each brush by displaying vibration, usable life, temperature, wear rate, and location. These data are readily displayed on a local PLC, which eliminates the need to manually collect data for each individual brush. The site team also developed plans to bring the brush data directly into the control room where it can be recorded, trended, etc, using the historian.
Results. In its first six months of service, the benefits of the new collector brush system exceeded expectations. The brush selectivity and wear-rate issues that plagued the plant during its first five years of service were completely gone, along with any signs of vibration and/or collector-ring pitting. This meant that collector ring grinds, which had become annual affairs, would likely be required only once every couple of years. The saving from the reduction in ring griding alone will save the project $40,000 annually.
Additionally, the new system has reduced the man-hours required for brush maintenance by a factor of two-thirds (about 600 man-hours annually), taking what once was a significant weekly effort and reducing it to minor-task status.
Project participants:
Justin Hughes, production manager
Michael Armstrong, plant engineer