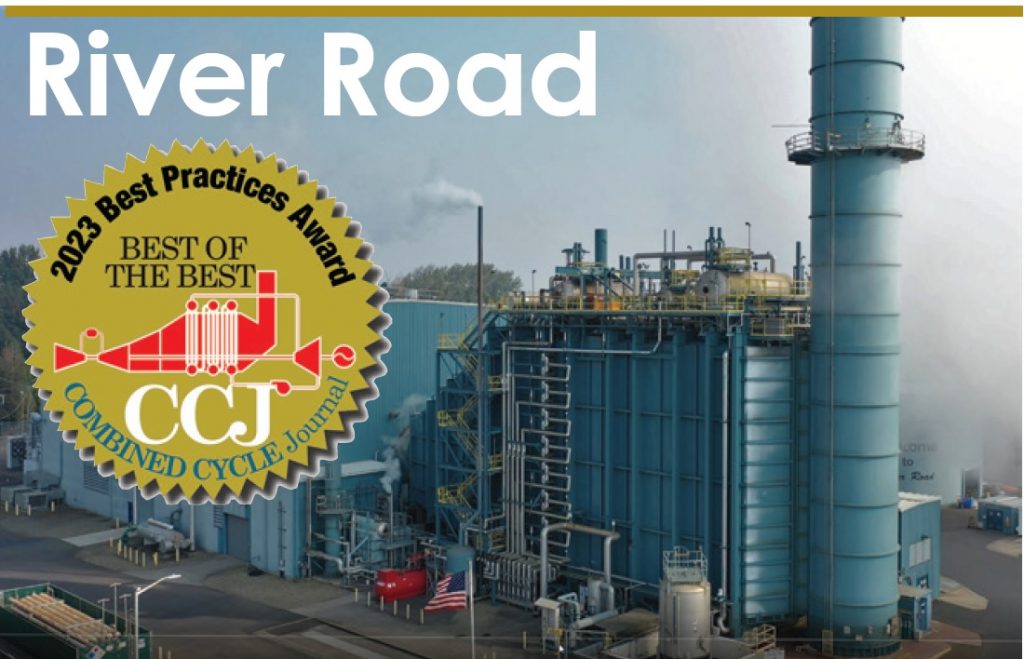 River Road Generating Plant

Owned by Clark Public Utilities
Operated by GE Vernova

248 MW, gas-fired 1 × 1 7FA.02-powered combined cycle equipped with a Foster Wheeler HRSG, and a GE A12 steam turbine, located in Vancouver, Wash

Plant manager: Robert Mash
Challenge. Proper staffing is a core requirement for a well-functioning powerplant. Filling a vacant position with the right person is very time-consuming. Additions to the team, even members with years of industry experience, require several months of training to acquire competency in site-specific policies, procedures, regulations, and system operation.
When a position opens, there is an immediate staffing shortage until the lengthy hiring process is complete. This increases the need for overtime and places an additional burden on the remaining operators as they work to cover shifts.
Promoting personnel internally provides opportunities for advancement.
Solution. River Road created a new position to help reduce staffing shortages: "Operator in Training," a/k/a OIT, a full-time entry-level job. This position allows the plant to hire local personnel who have potential but minimal power-industry experience. It provides an opportunity for the OIT to move to the next available operator position.
River Road's OIT program is comprised of the following three parts:
Employee orientation introduces the new hire to plant administration and corporate and site policies.
EHS training and restricted work authorization is designed to familiarize the employee with all hazards present at the facility and how to safely work with them. The training also introduces the employee to all environmental, health, and safety practices at the facility. Successful completion of this part of the OIT program allows the employee to work and navigate the facility unattended.
System qualification program. The final section of the program provides a basic understanding of plant equipment, systems, and shift routines. This includes gas turbine, steam turbine, HRSG, water chemistry, thermodynamics, and balance-of-plant fundamentals.
After completing Parts A, B, and C, the trainee is required to successfully complete both written and oral exams. After passing the OIT qualification program, the operator can begin training for the next level: "Outside Operator Qualification Program." Depending on the individual, the OIT program takes approximately one year to complete.
Results. Because the position is entry-level, there is a large pool of candidates to choose from. The candidates may have talent and aptitude, but lack industry experience.
Employees in the OIT program are often nearly qualified to stand watch when the next advancement opportunity arises. Staffing shortages during these periods have been greatly reduced. Since beginning the program, several OITs have advanced to outside operators.
In sum, the qualified OIT program provides the following:
A staffing buffer.
An operator-ready team member familiar with the plant.
The ability to hire locally.
The ability to train a new person from the start and introduce the OIT to the plant's culture.
Project participants:
Justin Hartsoch, operations manager
Robert Brown, shift supervisor
Steve Ellsworth, shift supervisor
River Road's 2023 Best Practices