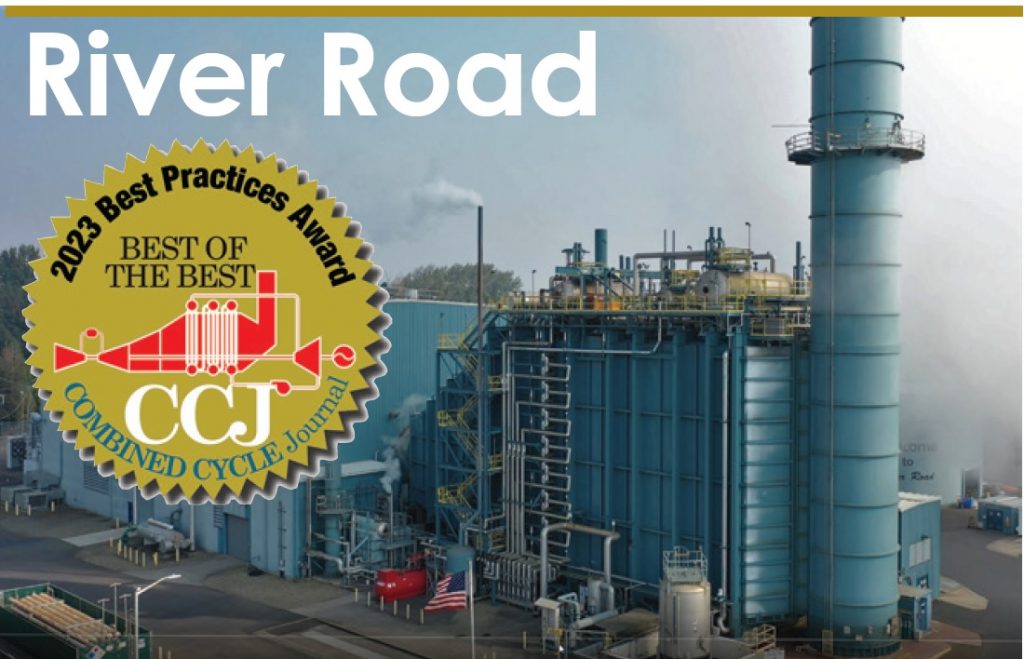 River Road Generating Plant

Owned by Clark Public Utilities
Operated by GE Vernova

248 MW, gas-fired 1 × 1 7FA.02-powered combined cycle equipped with a Foster Wheeler HRSG, and a GE A12 steam turbine, located in Vancouver, Wash

Plant manager: Robert Mash
Challenge. River Road has a GE A12 steam turbine with 21 sets of diaphragms. During major inspections, handling all 42 diaphragm halves safely requires a lot of time—particularly when they are loaded onto pallets (Fig 4). In order to complete inspections, sandblasting, and repairs, each diaphragm must be handled several times when loaded on pallets.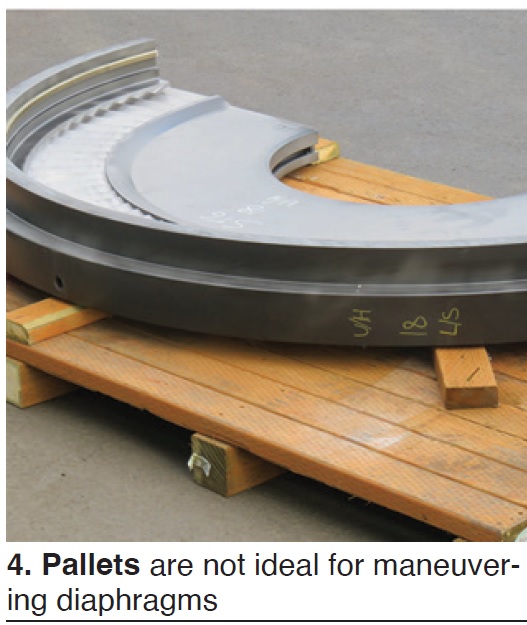 Solution. Construct steel diaphragm racks that can hold multiple stages (Fig 5).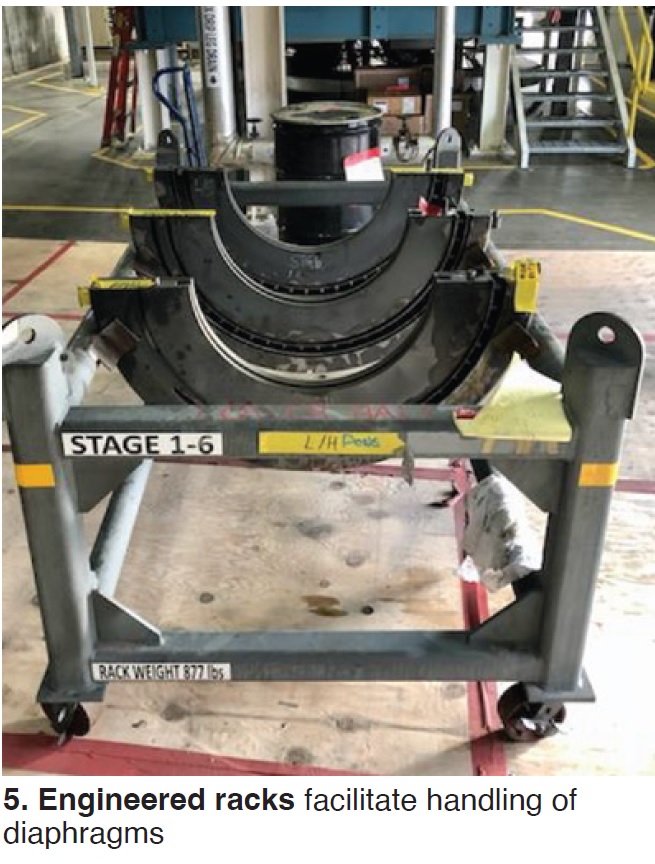 All diaphragm weights and sizes were confirmed by a steam-turbine engineer to ensure the racks have adequate structural strength and provide adequate diaphragm support. For safety, ease of handling, and identification, each rack has the following:
ID labels indicating which diaphragms are to be held in each rack.
Maximum allowable weight label for each loaded rack.
Empty weight label on the rack when unloaded.
Lifting eyes for rack movement by crane.
Heavy-duty wheels on each rack for ease of movement with a forklift.
Mounted keeper tabs to secure each section of the diaphragm in place during rack movement.
Reflective tape on racks for safe movement during low-light operations.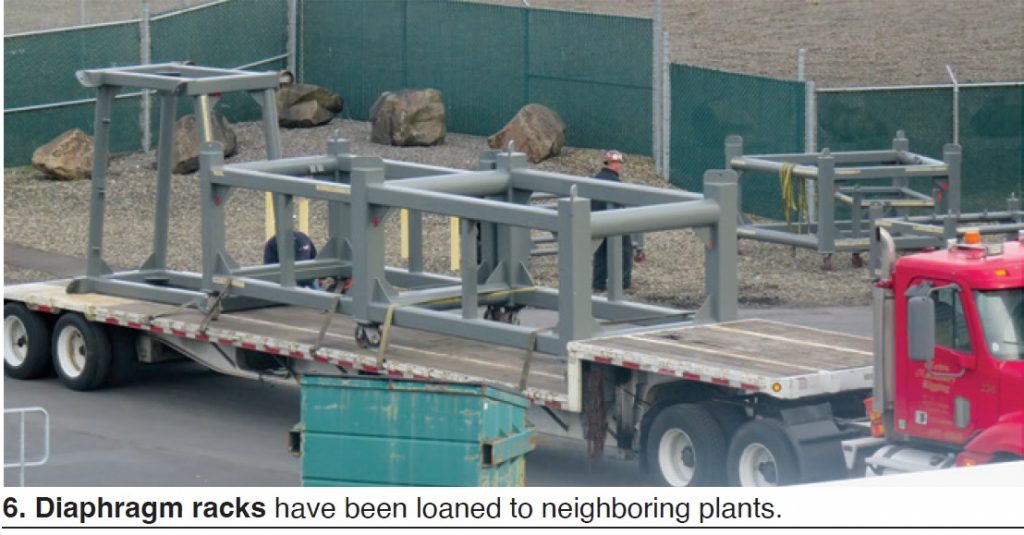 Results. Construction of the diaphragm racks has resulted in several positive results, including the following:
Time savings

Racks can be transported to the turbine deck during diaphragm removal.
Multiple diaphragms can be loaded onto a rack quickly once removed from the turbine casing.
Bridge-crane time is reduced.
Diaphragms can be inspected easily on the racks.
Minor repairs can be made to a diaphragm when it is on the rack.
Sandblasting can be done on the racks.

Handling and transport

Both sides of the diaphragm can be seen and serviced while on the rack.
Large caster wheels installed on the racks facilitate their movement. Small racks can be manually pushed to new locations; larger racks can be moved using forklifts.

The results have been so beneficial that other plants have borrowed the racks for use during their outages (Fig 6).
Project participants:
The entire plant staff
River Road's 2023 Best Practices