The 7F Users Group and CCJ are working together to expand the sharing of best practices and lessons learned among owner/operators of large frame engines. One of the organization's objectives is to help its members better operate and maintain their plants, and a proactive best practices program supports this goal.
The editors presented a summary of the best practices submitted by 7F users in 2019 during the organization's annual meeting at the Renaissance Schaumburg, May 20-24. The entries judged as the Best of the Best are profiled below. They were submitted by the plants identified in color in the adjacent chart. Best practices from the remaining facilities will be shared in an upcoming issue. More detail on this year's best practices will be available in CCJ #61 (print quarterly), publishing in late September.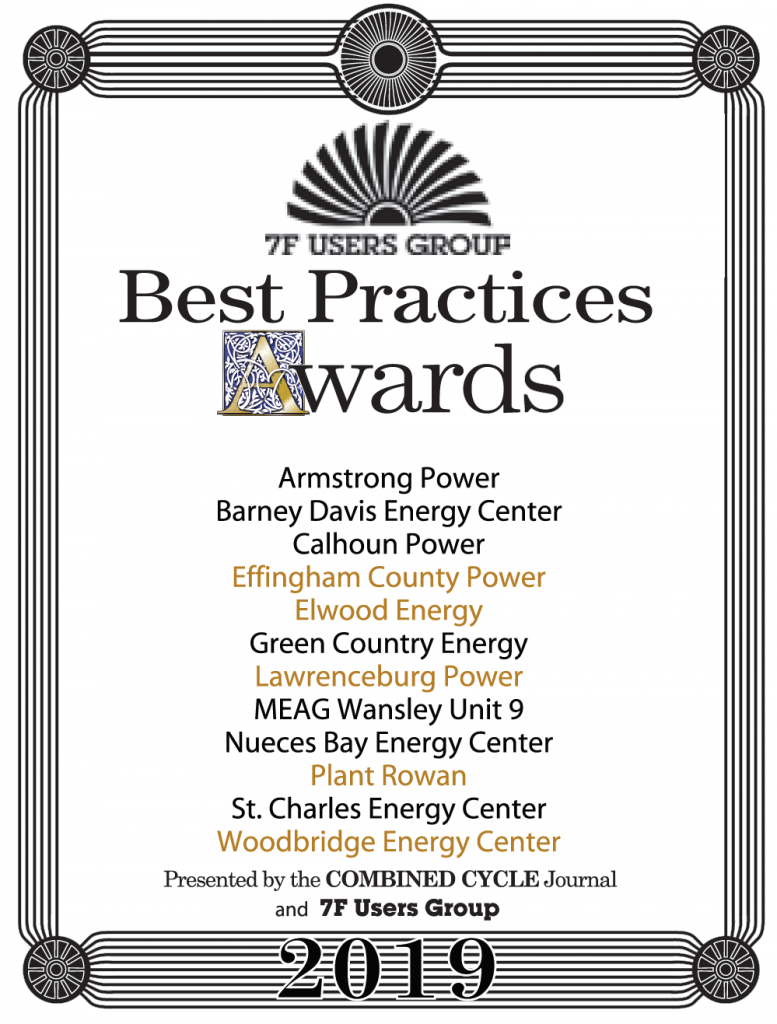 Recall that CCJ launched the industry-wide Best Practices Awards program in late 2004. Its primary objective, says General Manager Scott Schwieger, is recognition of the valuable contributions made by owner/operator personnel to improve the safety and performance of generating facilities powered by gas turbines.
Industry focus today on safety and performance improvement—including starting reliability, fast starts, thermal performance, emissions reduction, and forced-outage reduction—is reflected in the lineup of proven solutions submitted this year.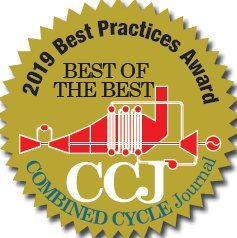 Thumbnails of the five plants receiving 2019 Best of the Best awards follow (click plant name to access best practices content):
Effingham and Woodbridge have received several Best of the Best awards between them in previous years. You can access those articles at www.ccj-online.com by simply typing the plant names into the search function box on the home page (top right).