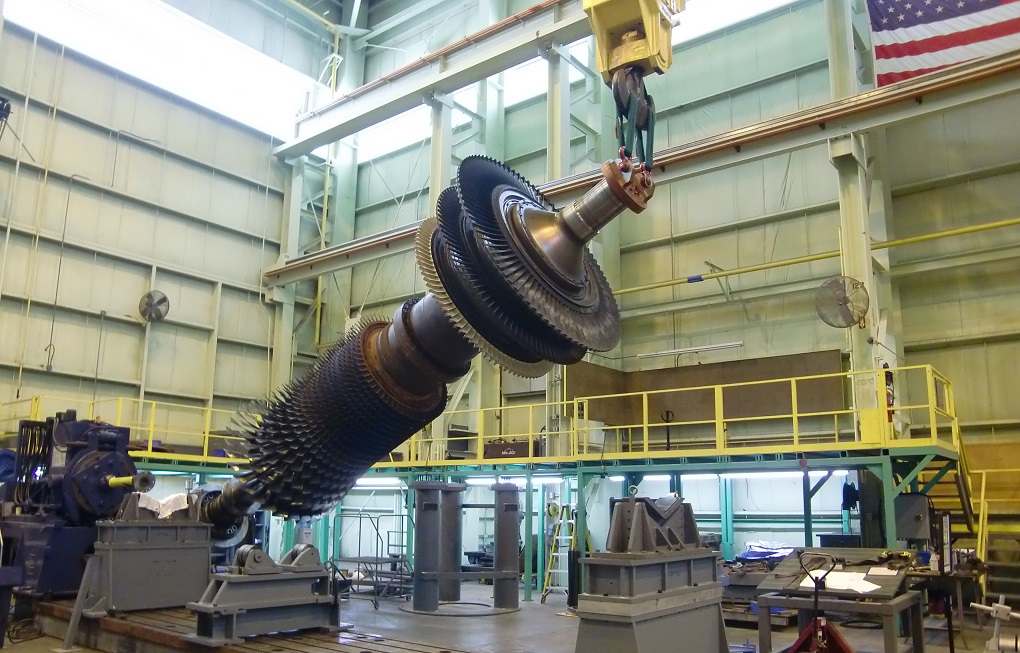 A large number of 7F gas turbines were installed during the boom years of 1999 to 2004. Now, nominally 25 years later, the industry is facing a "7F rotor wave" with many turbine rotors nearing "end-of-life" (EOL, 5000 factored fired starts or 144,000 factored fired hours) and coming due for an exchange, replacement, or lifetime extension. Because maintaining rotor inventory on a user's balance sheet gets expensive quickly, most owners do not have enough spare rotors to cover their total installed base.
PSM's Katie Koch, global product manager, and Brian Loucks engineering manager for rotors and casings, told the editors that the Hanwha company has developed an exchange program to help customers better manage their assets by providing fully vetted rotors for up to two major intervals—including any new replacement components—in exchange for EOL assets. Rotor installation can be accomplished during a major inspection. The bottom line: Customers avoid unnecessary downtime and can continue to operate with a reliable asset.
However, the large number of rotors needed is pressing against supply-chain constraints. Simply put: The OEM can't meet the industry's needs alone. And other vendors are challenged as well. Development of forgings, especially ones of the nickel alloys required in the 7F turbine section, can take considerable time. Be mindful that rotor demand must be addressed now to ensure power production is not compromised in the future.
PSM's lifetime extension program can help in this regard, say Koch and Loucks. In their presentation at the upcoming 7F Users Group conference (May 15-19, Atlanta) the duo will explain how PSM can help you manage the rotor wave with its improved nickel turbine wheels, robust back-end conversions, and other offerings.