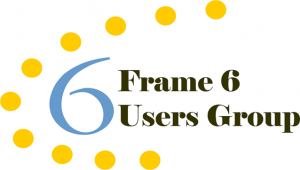 John F D Peterson, one of the Frame 6 Users Group's founders, conducts his highly regarded four-hour introductory course on the 6B the day before the annual conference officially begins. This session is offered by the steering committee to acquaint new members on the (1) history of improvement in both thermal and mechanical performance since the engine's introduction in 1978, and (2) opportunities offered by the Frame 6 Users Conference for the best possible technical exchange and interaction with other owner/operators of the versatile engine, OEM engineers, and representatives of third-party products and services providers supporting the fleet.
The workshop is invaluable for first-timers and a welcome refresher for many veterans. It begins with a brief history of gas-turbine development (specifically the Frame 6) and moves quickly through Brayton Cycle basics. Key performance indicators are next, followed by an overview of engine components—compressor, combustion system, turbine, auxiliary equipment, and fundamental control concepts. Common failure mechanisms and problems solved over the years (nozzle oxidation and creep, first-stage bucket life, etc) follow. The final segment of the program reviews resources available to users to enable better O&M decisions.
Anyone who knows Peterson would likely tell you this session alone is worth the conference registration fee. Few in the industry know as much about this frame as he does.
The formal meeting kicks off on Tuesday morning at 8 a.m. and features several roundtable discussions and a vendor presentation before the opening of the vendor fair at 5 p.m. The Tuesday roundtable topics in 2019: safety, auxiliaries/generators/excitation, I&C, best practices, compressor, and combustion section. The featured presentation last year, by Jamie Clark of AGT Services, concerned case histories on a 6A3 field rewind and stator re-wedge.
Wednesday—so-called GE Day—is reserved for OEM presentations (new/updated Technical Information Letters, rotor end of life, new technology offerings and updates, etc) and breakout discussion sessions. In 2019 the breakouts focused on the rotor, generator and engine accessories, FieldCore, combustion systems, I&C, and repair technology. A reception and GE product fair closed out the day.
Thursday, always a half-day at Frame 6 meetings, typically features a roundtable discussion on the turbine section plus the second of two vendor presentations. Last year, PSM presented on rotor repair and life extension.